Skoda's New SUV Named Snowman, Launch In 2014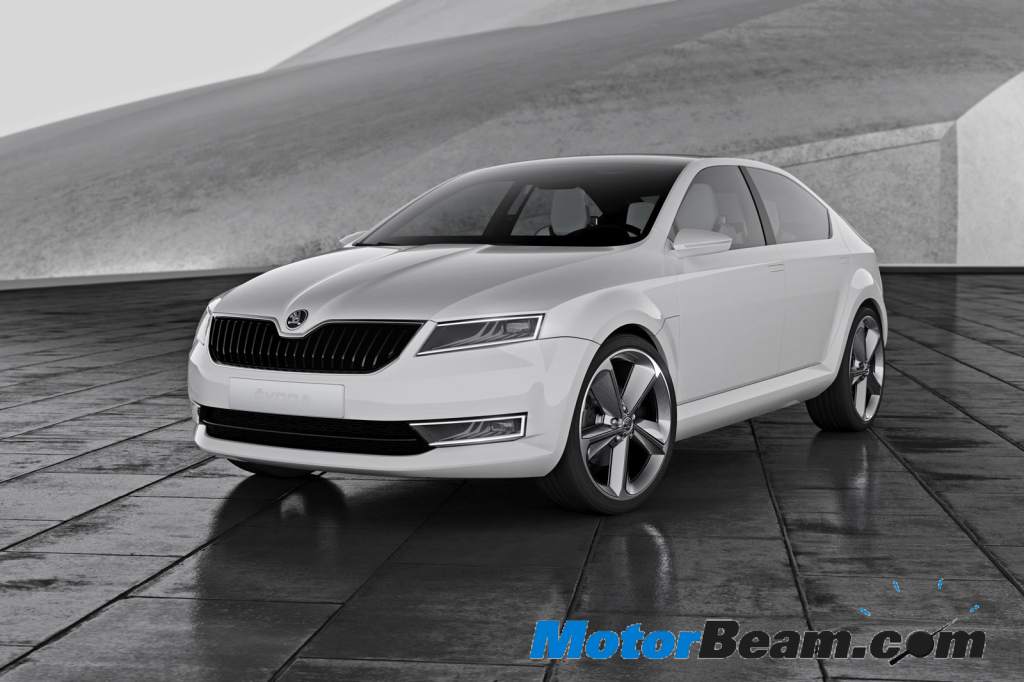 Skoda has been very open about its plans to launch two SUVs in the coming years. The company feels that the SUV segment is very emotional and has huge scope. An SUV bigger than the Yeti and a compact SUV below the Yeti are being planned for launch by the middle of this decade. While details of the compact SUV is still under wraps, Skoda has revealed the name for its bigger SUV, which will sit above the Yeti in the company's portfolio. The new bigger SUV from Skoda has been named Snowman and will arrive in 2014, while the compact SUV will arrive in 2016.
The Skoda Snowman will be based on the Volkswagen Tiguan platform and will feature the company's new design language showcased on the VisionD Concept. The Snowman being based on the Tiguan has alot of advantages, with component sharing being the primary one. The Snowman will use the same engines found on the Tiguan, which include a 2.0-litre TDi unit, producing 170 PS of power and mated to a 7-speed DSG gearbox. While Volkswagen offers two different versions of the Tiguan (one for on-road driving and one for off-road), we doubt Skoda will do the same. Instead the company will focus on increasing volumes by pricing it aggresively, so expect the Skoda Snowman to be priced at around Rs. 20 lakhs.
The Skoda Yeti uses the Polo Mk4 and Golf Mk5 components and is due for an upgrade by 2014. These new models are imperative for Skoda's 2018 growth mission to achieve sales figures of 1.5 million units per annum. These vehicles will play a vital role for Skoda's growth in the three important markets which account for a chunk of its sales – India, China and Russia. With these new vehicles, Skoda indeed is going product offensive in the coming years.