Sourabh & His Bajaj Pulsar 220
Tell us about yourself. Who you are? What you do?
I am Sourabh Malap. I live in Thane, Mumbai. I'm currently in the last diploma of IT and will take admission for Engineering next year.
When and how did your love for cars/bikes or both start?
For cars, its two years now when I started riding my Father's car. I learn to ride bike 7 months ago. I enjoy riding at night & love bikes the most.
Which car/bike do you currently own?
Car – Maruti Zen Lxi (2004 model), bike – 6 month old black Bajaj Pulsar 220 DTS-i
When did you buy your car/bike?
Zen – 15th December 2004, Pulsar 220 – 19th October 2009.
What made you buy this particular car/bike?
Zen was completely my dad's choice. Actually I love Yamaha R1 so much but my parents cant afford it so went for 220. I loved Pulsar 220 DTS-i since when it was launched.
How many kms have you done? How many do you do everyday?
Zen – 19,879kms, Pulsar 220 – 3598kms.
What do you love the most about your car/bike?
Zen- because its one of the best models from Maruti. Pulsar 220 – everything.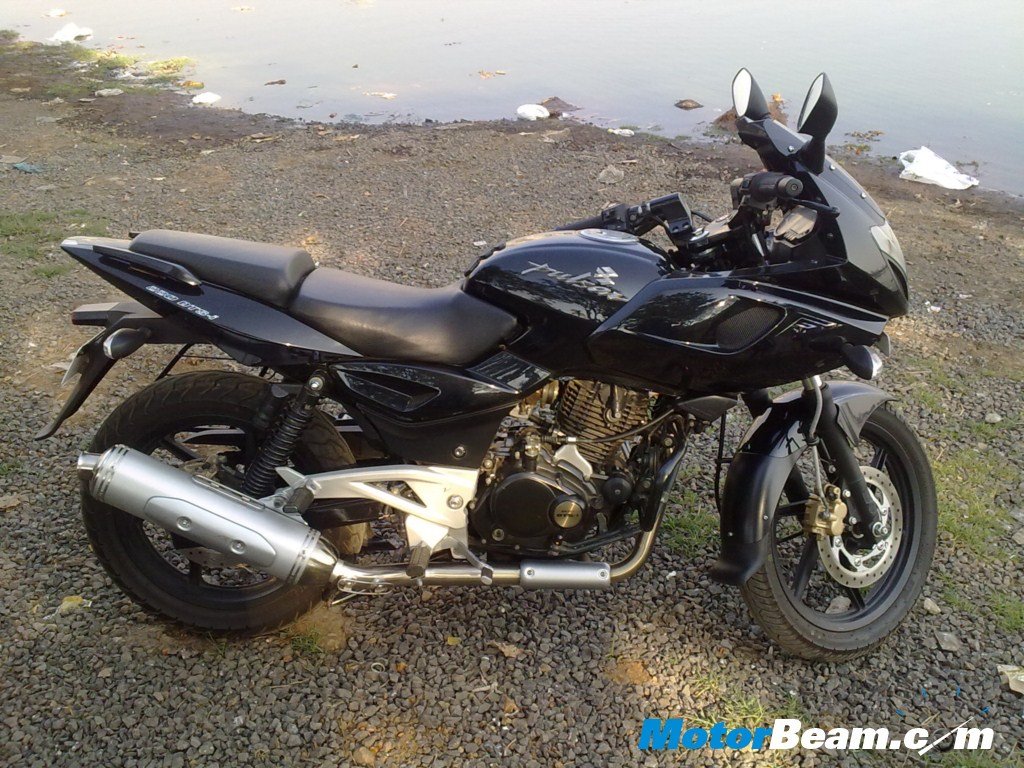 What you don't like about your car/bike?
Zen – getting old and looks are same as original. No changes have been made. Pulsar 220 – bike looks same as other pulsars except the fairing.
Will you trade your car/bike for any other vehicle? If yes, which one?
Not at all but if I am getting a Yamaha R1, then trade both of them.
What is the longest you drove/rode your car/bike and where?
Zen – 292kms, Pulsar 220 – 147kms.
What is the fastest speed you have achieved on your car/bike?
Zen – 135kmph on Palm Beach highway,Vashi. Pulsar 220 – 144kmph on Airoli bridge, Eastern Express highway.
What mileage does your vehicle give you?
Zen – 17kmpl in city and 21kmpl on highway. Pulsar 220 – 35kmpl in city and 40-42kmpl on highway.
What is the nastiest thing you have done in your vehicle?
Once tried drifting on Zen but failed and tried to ride it fast in city traffic. Nothing on Pulsar 220 because just started learning biking 7 months ago.
What modifications have you done to your vehicle and what do you plan to do in the future?
Nothing for both but white radium strips on Pulsar 220's tyres. Planning to install hid bulbs in both and new rims and paint job for Zen.
Why is your car/bike so special to you?
Both of them are my 1st ones.
Which is your dream car/bike?
Lamborghini Gallardo is my dream car, I know I cant afford a Gallardo in future and I am not that much into cars. 2008 & 2010 Yamaha YZF-R1 is my dream bike. I will definitely buy an Yamaha R1 when I get a job. Infact I have already started saving for one from my monthly pocket money.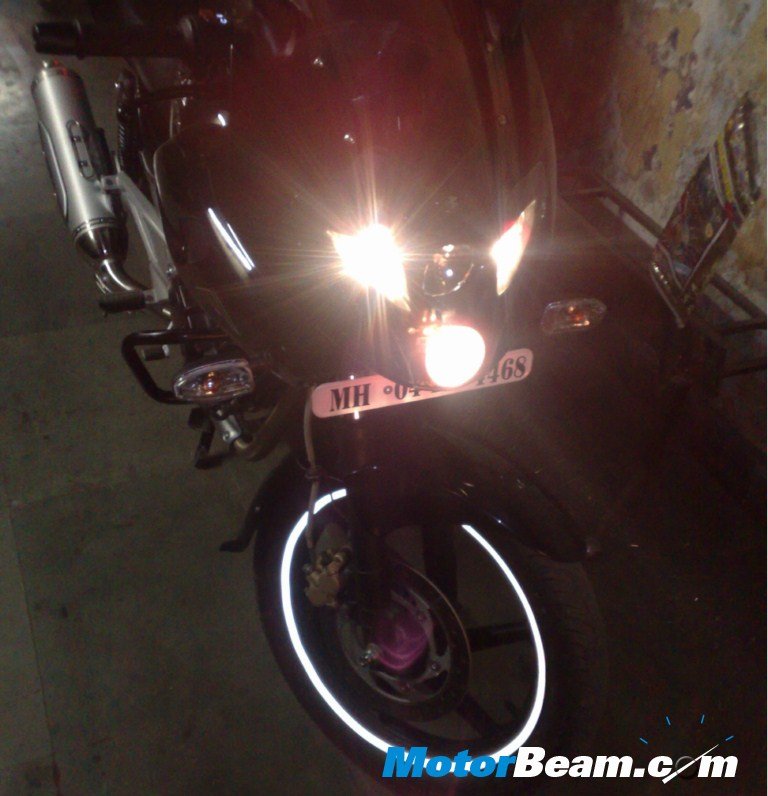 Which car/bike sold in India is your current favourite?
Car – Maruti Swift (hatchback), bike – 2007 and 2010 Yamaha YZF-R1.
Any advice for Motorbeam readers?
Nothing. All readers are great and have good knowledge about cars and bikes.I just want to say friends, please help me in everything cause I am new to this site.just started few days ago. THANK YOU all.