Suzuki Teases Katana, India Launch To Take Place For The First Time – [Video]
Suzuki has released new teaser of its litre-class bike Katana hinting a launch very soon
Suzuki has put up a new teaser of its litre-class Katana hinting at a launch very soon. This will be the Katana's first entry into India. For 2022, the bike has been heavily updated and will put up a good fight against the current segment leader, Kawasaki Ninja 1000SX.
The name Katana (sword in Japanese) has a 40-year history associated with it. It was first brought into picture in 1979 when Suzuki hired ex-BMW styling chief Hans Muth to create a radical design of that time.
Then came the Suzuki GSX1100S Katana in 1980 followed by many other Katanas. The yesteryear Suzuki Katanas were known for excellent aerodynamics and high-speed stability.
In fact, they were among the first machines in the world to get wind-tunnel tested for achieving optimum aerodynamics. We can say they were the forefathers of Hayabusa in aerodynamics.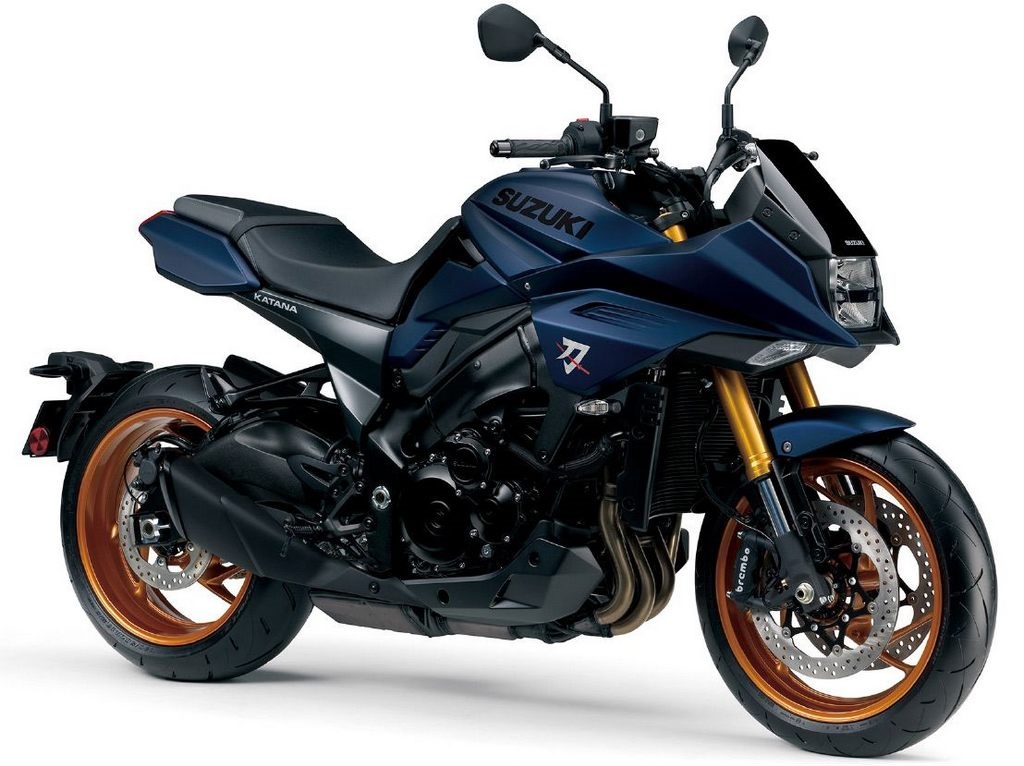 By 2006, the Katanas were heavily outdated and Suzuki pulled the plug on them. But, after 13 years, out of nowhere, the Japanese maker reintroduced the Katana in a completely modern avatar without compromising on the original design elements.
And, now, 3 years later, it's going to be launched in our market. Suzuki calls the new Katana a street bike although it sports a semi fairing. It's powered by the updated K5 GSXR 1000's engine that also powers the 1000 cc GSXS bikes of Suzuki.
For 2022, the inline-4 mill is BS-6 compliant and puts out 150 HP which is 2 HP up from the previous iteration. It sports new camshaft profiles and valve springs. The engine is teamed to a 6-speed gearbox with an assist and slipper clutch and a bi-directional quickshifter.
It has a revised air box and it offers more torque across the rev range, despite the maximum torque being lower than the previous model.
The radiator and the 4-2-1 exhaust system are new as well. But, the bike still uses the previous model's twin-spar aluminium frame, swingarm, and suspension. Brembo brakes stop the 215 kg machine which has a rather small 12-litre fuel tank.
Other incremental changes made to the 2022 Katana include amber backlighting at night for the LCD instrument cluster and inclusion of rubber mounts in the top bridge and handlebar brackets to reduce vibrations.
On the styling front, the bike comes with a revised seat colour, gold coloured inverted front forks instead of black, and the rear monoshock spring is painted gray rather than red.
The colours on offer include Metallic Mat Stellar Blue (with gold colour wheels) and Solid Iron Grey (with red colour wheels).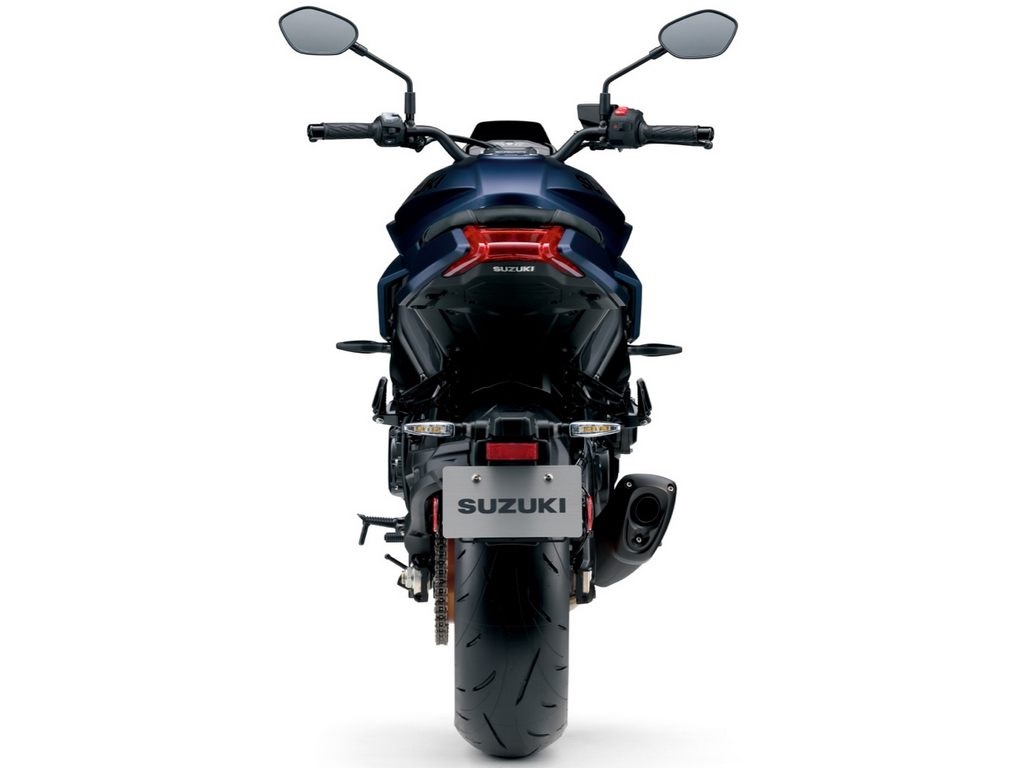 As far as the electronics go, the 2022 Suzuki Katana is equipped with ride-by-wire electronic throttle, 3 ride modes (Active, Basic and Comfort), Suzuki Intelligent Ride System (SIRS), 5-level traction control (with 'off' setting), Low RPM Assist and Suzuki Easy Start System.