Tata Motors Launches Divo & Starbus Ultra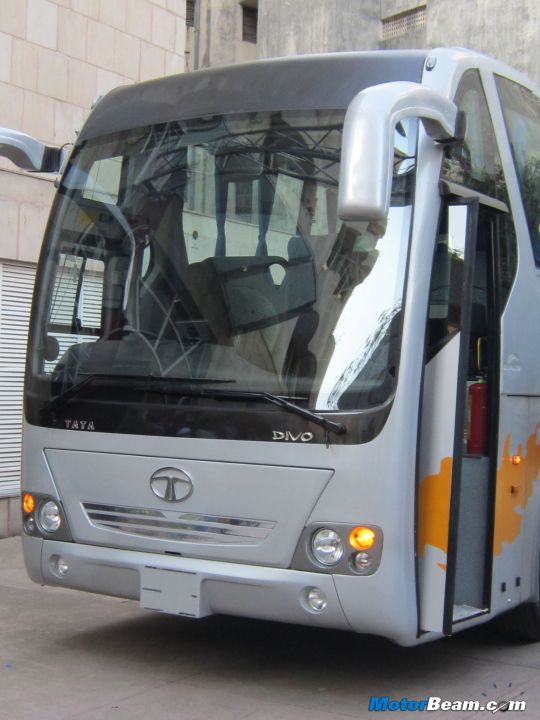 Tata Motors has just launched two buses for the Western india (the Divo and StarBus Ultra have been already launched in the North). The Divo intercity and the Starbus Ultra city. The Divo ultra luxury is targeted at the domestic market to take on the likes of Volvo and Mercedes-Benz intercity premium coaches, the Starbus Ultra will be built both for the domestic as well for export to Asian and African markets. The Starbus Ultra as seen before, is targeted mainly at the city transport market and corporate sector.
The Divo intercity bus is powered by a BSIII Compliant powerful Cummins ISBe 6.7-litre turbo-charged, inter-cooled diesel engine that puts out a peak power of 285 Bhp at 2500 RPM and a peak torque of 970 Nm at 160 RPM, which is mated to a 6-speed overdrive gearbox for higher fuel efficiency. Tata Motors claim that the Divo has high engine braking performance thanks to technology like hydrodynamic retarder. The Divo has a top speed of 114 km/h.
Its has also been made very comfortable with addition of personalized controls for AC, reading lights, large luggage space, mobile charging points for the passengers. Driver comfort has also been taken to the next level with electronic accelerator pedal and precision gear shifting for minimizing driver fatigue and easy to read dials on the dashboard. Prospective buyers can choose preferred colour schemes and styling options as well.
While the Starbus Ultra is available in Luxury, Standard, School and Deluxe variants and are available in different seating configurations and different wheelbase options. For each variant, configurations vary from 22-46-seater allowing the customers a very wide range to select to suit their needs. The engine on the StarBus Ultra is the reliable Tata 497 Engine (BSIII compliant) which produces 123 BHP of power and 400 Nm of torque, mated to a 6 =-speed cable shift mechanism providing 30% more reliability than before. Tyres and suspension have been beefed up to provide more comfort and the introduction of a Viscous Fan which is being used first time in this class of buses, resulting in better fuel economy and lower NVH levels.
The Starbus Ultra comes with a Luxury variant, with individual AC vents, reading lamps, push back seats, LCD screen and CD/DVD player provision for each passenger which is available on request. Both these buses have been tested for 3 lakh kilometers to provide hassle free ownership. We were told to expect more buses based on ULTRA platform in the future. The Divo comes with a price tag of Rs. 66 lakhs and the StarBus Ultra starts at Rs. 15 lakhs (all prices ex-showroom, Thane).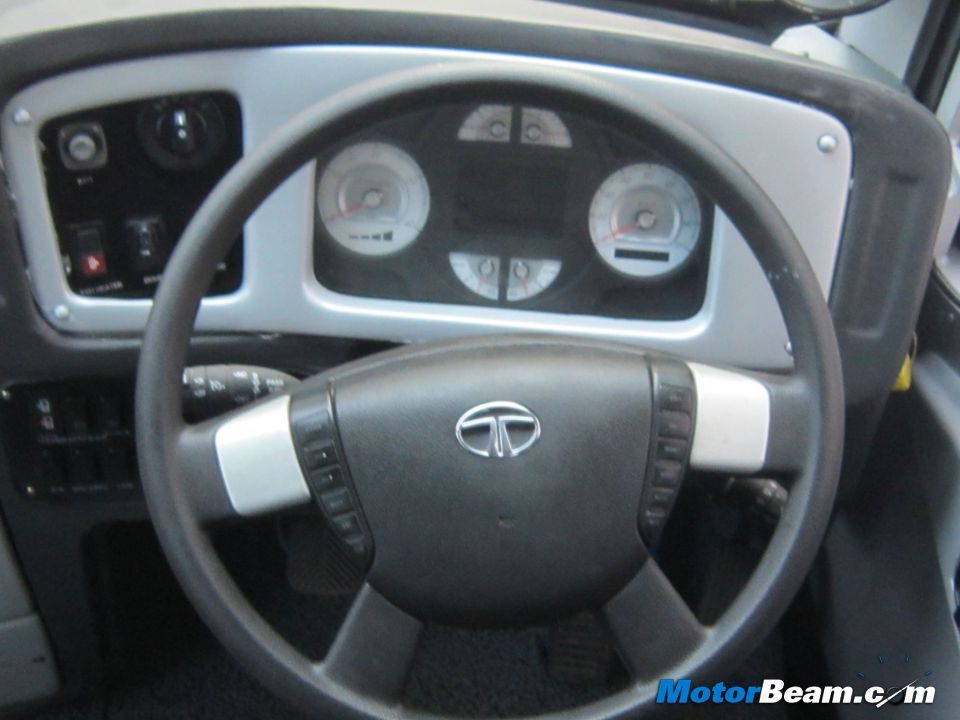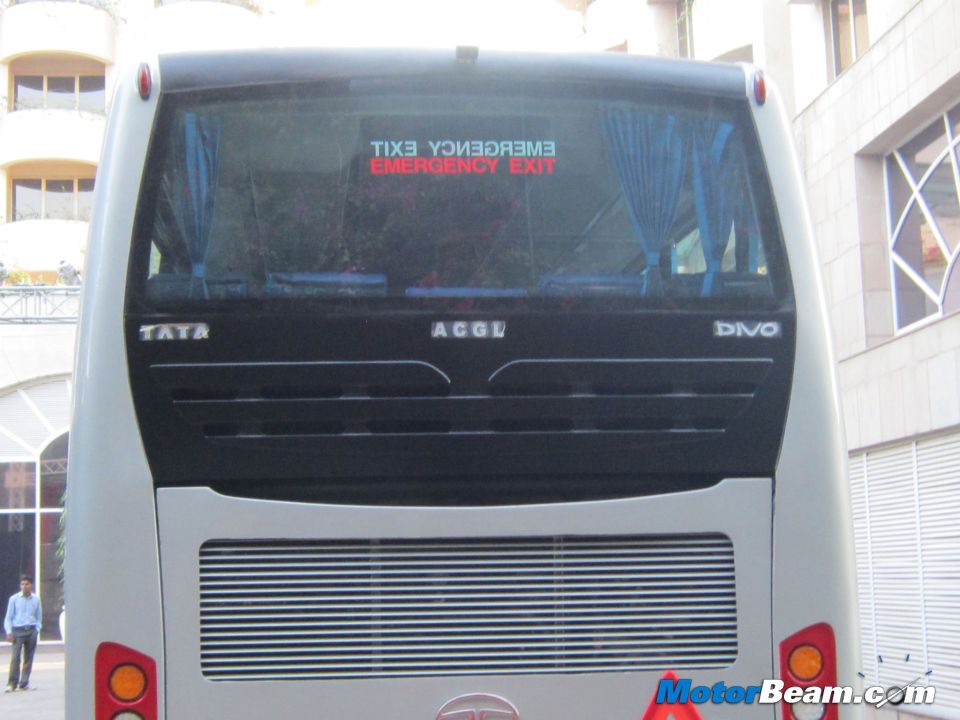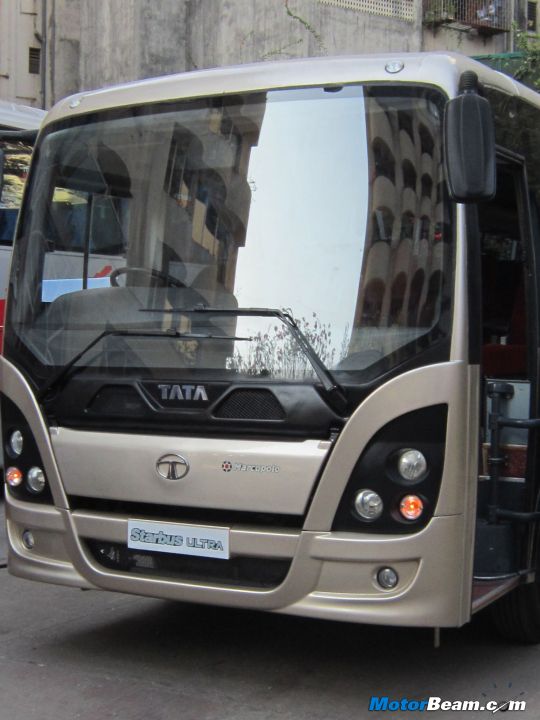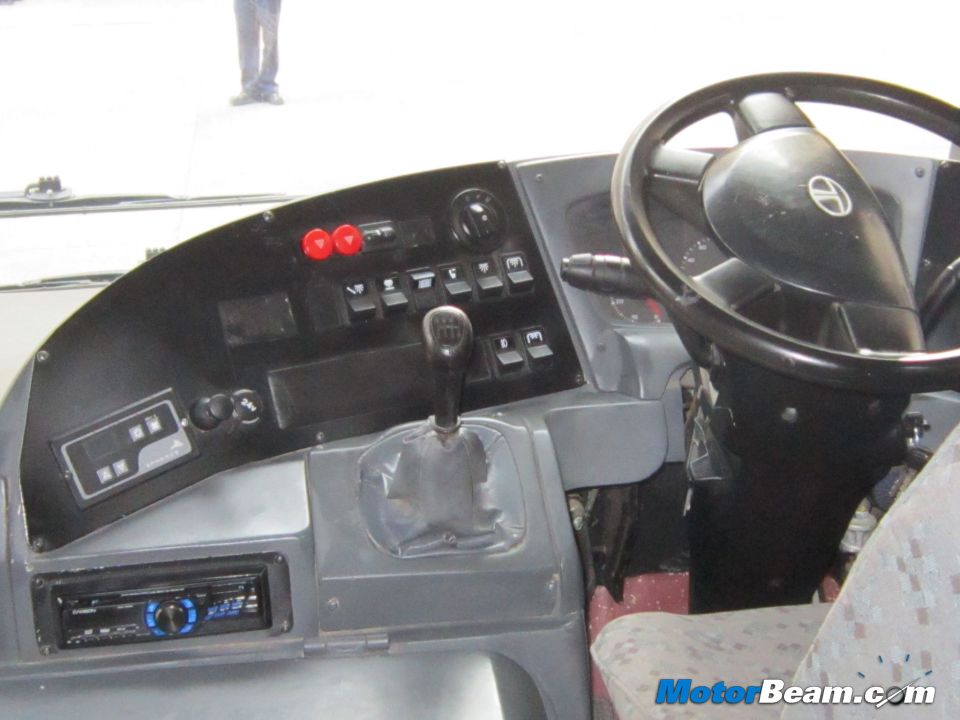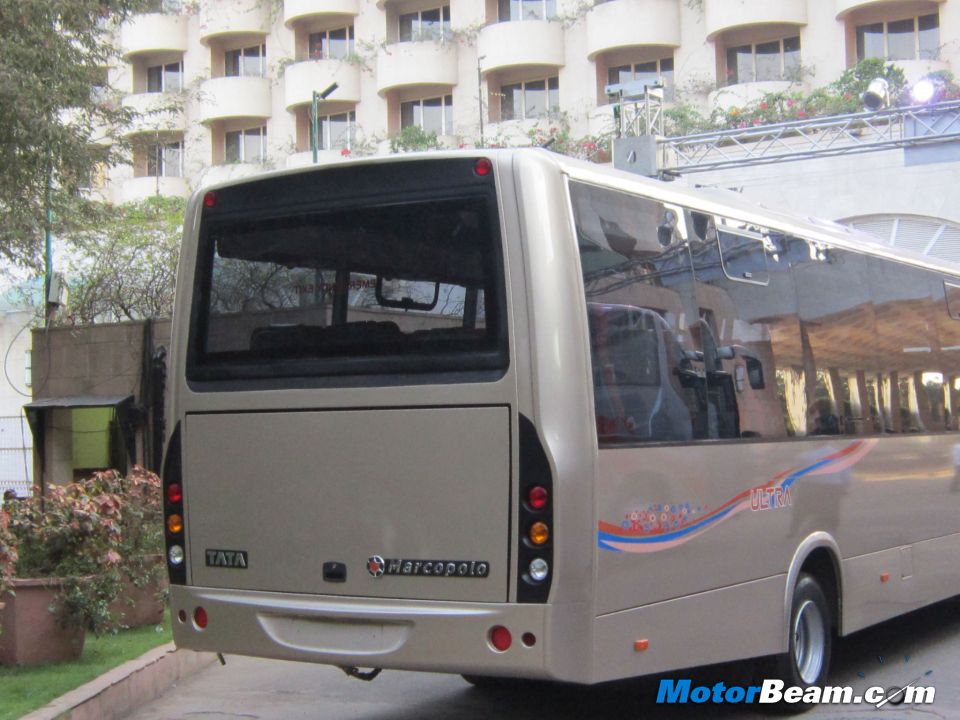 – Mohit Soni
Special Correspondent