Tata Nano To Get More Safety Features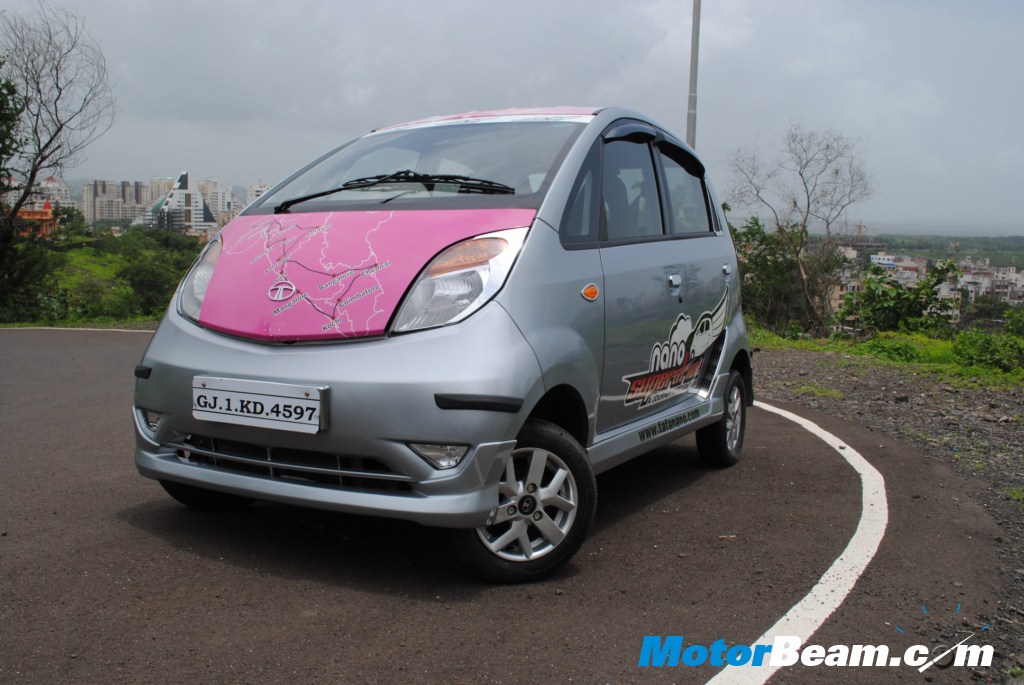 Tata Motors plans to eliminate the fire issues once and for all by introducing safety features in the Nano. The company has taken up several corrective measures and will now offer cover tool on catalytic converter to prevent the Tata Nano from catching fire. It will also install fuse in electrical components to avoid short circuits.
Edit – Tata Motors has released the following press release : –
Basis some media reports on the Nano recall, we would like to clarify that Tata Motors is not recalling Nanos. We would like to state again, as we had done in May 2010, that the Tata Nano is a safe car with a robust design, state-of-the-art components and built with an uncompromising attention to quality in all aspects. This has been re-established through a second analysis, conducted during the months of September and October 2010. Customers can rest assured that there are no generic defects in the Tata Nano.
Besides, our customer satisfaction studies with current Tata Nano owners indicate that about 85% are satisfied or very satisfied with the car, because of it being 'small yet spacious', its performance, maneuverability, durability, low operating cost and safety. Some owners have taken their Nanos on country-wide trips or to altitudes like Khardungla, the world's highest motorable road. This adequately corroborates the Tata Nano's reliability and safety, as was seen during the validation of the car with about 300 prototypes which covered more than 2 million km of safe operation before launch.
The investigation, by a team of internal and international experts, has once again concluded that the reasons for the incidents in few Tata Nano cars are specific to the cars which had such incidents. We have noticed instances of additional foreign electrical equipment having been installed or foreign material left on the exhaust system. It is also our belief that as we penetrate deeper, the Tata Nano will be bought increasingly by users in the hinterlands not fully familiar to cars.
Taking all this into account, we have decided to make the car even more robust. We will do this by providing additional protection in the exhaust system and the electrical system.
Beginning the 3rd week of November, each owner will be informed about these measures. Option lies with our customers on whether they would like to avail for these measures. This will be provided at no cost to customers.
These actions do not constitute a recall.