Tesla Working On 1 Hour Supercharge Technology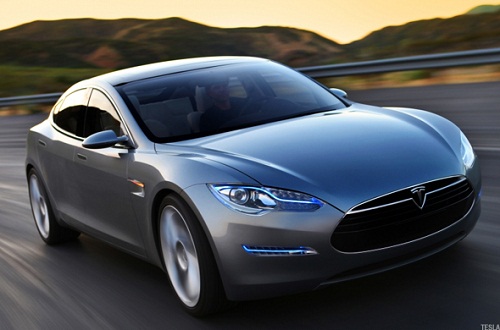 Ever dreamt of a 90 kilowatt, 440 volt supercharge technology that can recharge a car in just one hour and yet guarantee a maximum of a whopping 300 miles? We're guessing, the Tesla people have. Tesla Chief Technology Officer said that the company has indeed developed such a technology and will be unveiling the same very soon. What's more, he has also said that the possibility of developing a 150 mile battery range that can be charged in just 30 minutes is also being considered and that Tesla will be unveiling the technology in less than a year.
"If you recharge a Nissan Leaf in 30 minutes, it's much different than if you can do a 300-mile Model S in 30 minutes." J.B. Straubel, Chief Technology Officer, Tesla, said.
Presently out with the Model S, which is as stunning as it can be, Tesla has already received 9800 reservations worldwide for the vehicle. The Model S comes with three lithium-ion battery options, each guaranteeing an unparalleled range. Its active air suspension system offers great rigidity and comfort on road. While the Model S can reach an impressive 0-100 km/h in just 5.6 seconds, the car also completes 300 miles on full charge at an average speed of 88 km/h, says estimates. The Model S starts at $ 49,900 (Rs. 28.50 lakhs).
Tesla has manufactured 20 units of the Model S till date, which will be sold to customers and also to dealers for demonstration purpose. The company makes just 1 unit a day, due to quality reasons and will scale that up to 80 units per day by the end of the year. Tesla engineers test the Model S for 100 miles before it leaves assembly. The company has 12 showrooms in the United States and plans to expand them in the future.
– Rohit Nair