The Times When Corona Was Just A Toyota
At a time like this, let's take precautions and stay away from unnecessary rumours. Also, let's not forget our love for cars.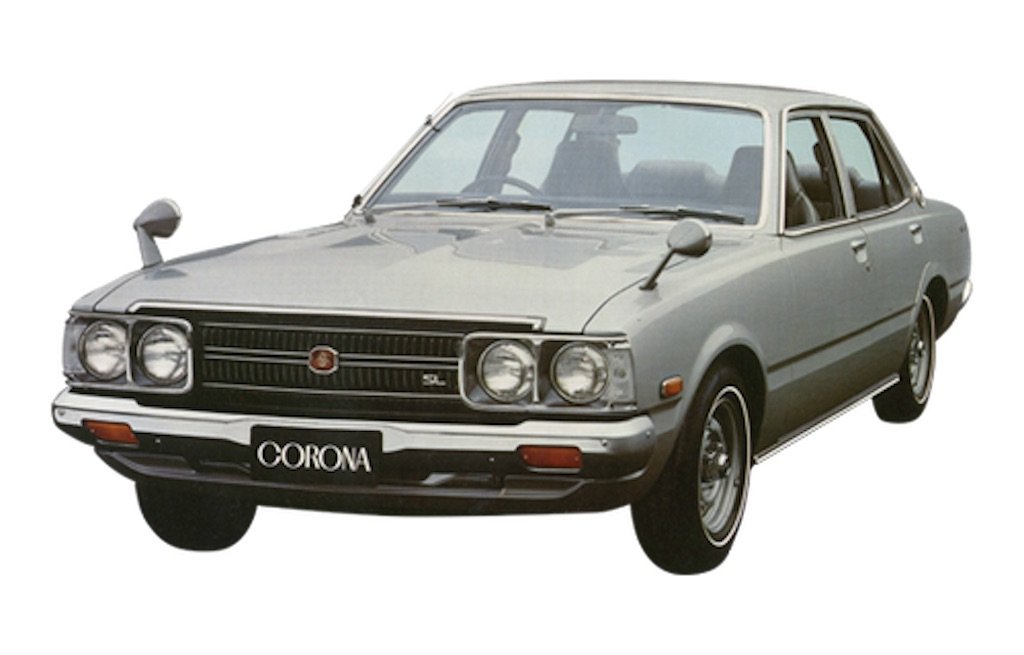 Toyota Corona
The recent coronavirus pandemic has shook people across the globe. What started as a threatening contagious disease in Wuhan, China just a couple of months back has now spread to people across the world. As of now, 1 lakh people across the world have tested positive for COVID-19 and a few thousands have died too.
Sure, this has led to massive panic across every country. Here in India, around 30 cases have been identified yet out of which 16 are tourists from Italy. Symptoms of coronavirus include fever, cough, cold, etc. and on detection, you get quarantined for a period of about 14 days.
Now I'm not a doctor so of course I don't have in-depth knowledge about this but what I think is that while this disease is scary, people are panicking much more than they should. A lot of this can be attributed to the way the media has been portraying stuff by blowing things out of proportion.
See any newspaper, any news channel, any social media page and there will be n number of posts related to COVID-19. A lot of posts and pieces of news are genuine and they have vital & useful information but most of the crap that we see out there isn't genuine. Lots of rumours floating around, lots of weird theories floating around, lots of self-made remedies floating around and a lot of unnecessary gyaan being given around.
It is simple, you need to wash your hands properly, avoid unnecessary physical contact with people who are sick, keep yourself clean, ensure the surroundings are clean and avoid outside food from unknown sources. Yes, it may be useful to wear a protection mask if you're sick but a lot of credible sources have been stating that masks also aren't of much use.
A couple of days back I was travelling to Chennai and the sight at Mumbai's airport was something that I hadn't seen earlier. Lots of people in masks, much lesser crowd than usual and people avoiding hugs/handshakes as much as possible. I too joined the bandwagon with an N95 mask only to remove it a few minutes later because somehow I just didn't like wearing it.
Now I've been coughing a bit since a few days and it started after I had a chilled glass of an aerated drink after gulping down some tiramisu and this weird combination started it all. At the airport, I coughed a couple of times and I immediately noticed at least 6-7 people who looked at me for a second. Okay, I know you're all scared, in fact even I'm scared, but we should all make ourselves more aware and learn to differentiate between the myths and the facts.
The University of WhatsApp is notorious for irrelevant forwards and everyday we all come across different cures/remedies/treatments on this novel virus. Of course, no one knows how many of these actually work and how many don't but we're in 2020 and within a few months I think the great scientists and doctors across the globe will surely find a cure for this.
Anyway, I've gone too off-topic now. That's what happens when you sit to write a column on a relatively free weekend. So, the Toyota Corona! The lesser known sibling of the famous Corolla? It surprises me that there are so many people who don't know that Toyota actually used to have a car called Corona on sale. The Corona was sold from 1957-2001 and that's a really long time!
Corona means crown in Latin and Toyota even had a car called Crown before the Corona was introduced. While the Toyota Crown was sold from Toyota Store dealerships, the Toyota Corona was retailed exclusively from Toyopet dealerships in Japan. The Corona was also exported to many countries and it was decently popular. Also, it was slotted above the Corolla when the latter was launched.
In the 44 years that the Toyota Corona was on sale, it got as many as 10 generations. The vehicle had so many different variants and powertrain combinations that if I started writing about them, it'll take me another week to finish this column. The Corona got 2-door coupe, 4-door sedan and station wagon body styles and if we talk about engines, it got everything right from 1.5-litre to 2.4-litre. There was even a turbo petrol engine while some taxi variants got LPG fuelling too. The Corona also got two diesel engines. The vehicle was also sold in RWD and FWD configurations at different stages in its life.
I have been to the UAE a lot of times since childhood and I remember how these (now) old Toyota cars used to be so popular there around 18-20 years back. There was the Corona, the Crown, the old Corolla and so many others. I used to be fascinated looking at so many different Toyotas because at that time in India, we probably had the Toyota Qualis only. Yes, a lot of people had privately imported various models but I don't think those were a daily sight.
If we're talking about old Toyotas, how can we forget the classic Supra, Celica, MR2, and the likes. Those were the raw sports cars of those times. No extra electronics, no gizmos, just performance and driving pleasure. Yes, they all looked great and the old Supra is something that holds a fond place in my heart. Ah, that 2JZ-GTE engine. I'd love to own a classic sports car in the future. You do have a few examples in India *wink wink*. Time to end this column and start looking at the classifieds. Drive safe.