Tata Motors To Roll Out Updated Harrier SUV
Tata Motors has updated the NVH levels, steering wheel, infotainment system and the clutch of the Harrier.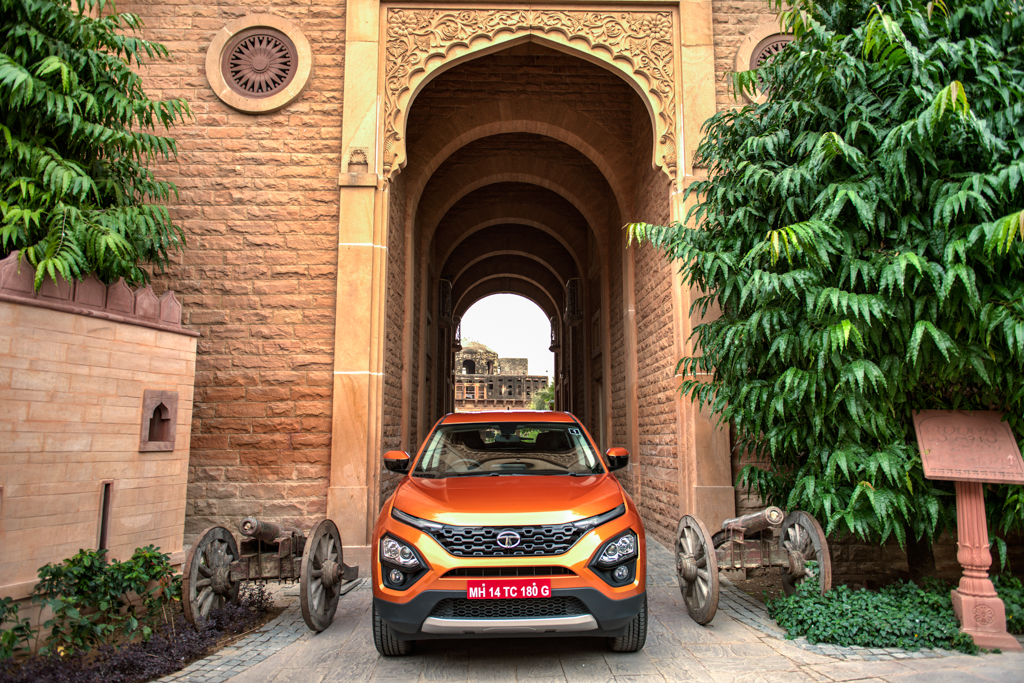 Harrier was Tata's first domestic car launch in the year 2019. It was a much-anticipated vehicle for an SUV-fond Indian market. While the initial traction was good and the 5-seater managed to garner 1200 units a month in sales, a set of repeated owner complaints spelled trouble for the manufacturer.
Reportedly, the company has quietly rolled out an updated model of the Tata Harrier to keep the cash registers ringing. According to a leaked document, the SUV has revised NVH (Noise, Vibration, Harshness) levels, steering response, touchscreen infotainment system and the clutch. The Harrier's 8.8-inch touchscreen now gets the R10.X software update for improved usage. The reduced NVH levels should keep the cabin quieter which during our test drive, clamoured post the 3000 RPM mark. Since Tata has worked on the steering wheel as well, one can expect it to offer more feel and feedback. Last, but not the least, a lighter clutch action (Now offered, says Tata!) will take stress off the left leg in heavy city traffic.
Though Tata Motors is yet to officially announce the updates, it's likely that the new Tata Harriers will reflect the improvements while the old ones will likely be called in for service soon.
The Tata Harrier derives power from a 2.0-litre diesel engine (BS4), good for 140 PS of power and a peak torque of 350 Nm. Mated to a 6-speed manual gearbox, it claims a fuel efficiency of 17 km/l. The SUV rivals the Hyundai Creta, Jeep Compass, Mahindra XUV500, MG Hector and the upcoming Kia Seltos in India.
Updated Tata Harrier
– The Harrier gets updates to the steering, clutch, infotainment system
– The SUV also gets improved NVH levels
– The infotainment software has been upgraded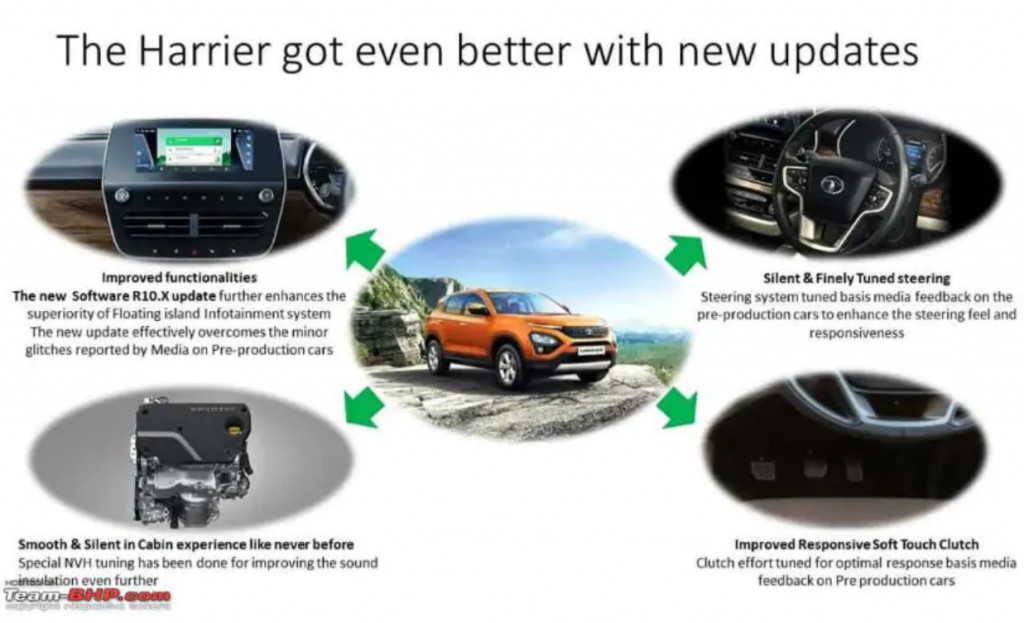 Source – Team-BHP.com