Used Honda City 3rd Gen – How To Buy
We tell you what to look out for while scouting for a used Honda City third gen.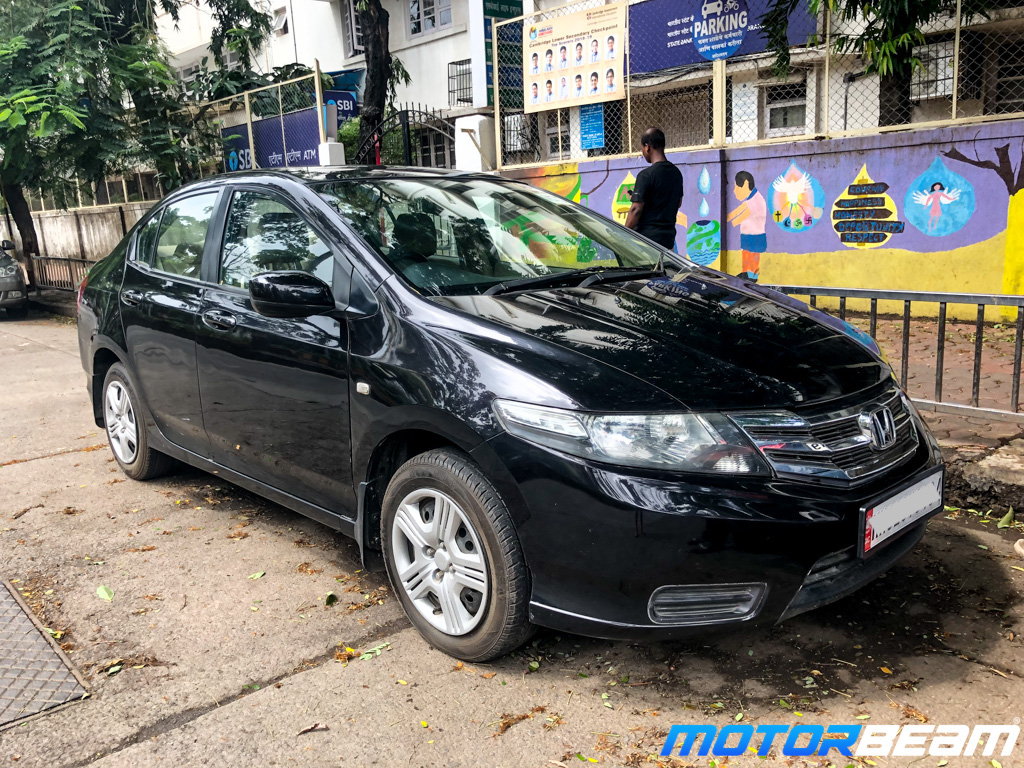 Used Honda City 3rd Gen
The Honda City is one of the most popular sedans that you can get in the Indian market. Honda introduced us to the City in the late 1990s and ever since it has been a hot-seller. In fact, the City was the highest selling car in its segment for a really long time and got overtaken by newer rivals only a few years back.
The first generation of the Honda City was sold in India till 2002-03 after which we got the second generation (Dolphin) model. This car was on sale till 2008 and got a facelift in 2006. In 2008, Honda launched the third generation of the City which got a mid-life facelift in late-2011 and was eventually replaced by the fourth gen City in early 2014.
We'll be talking about the things to look for while buying the third gen City in the used car market. Why this generation, you might ask. Well, the third gen City is available for very attractive prices, it still looks good and it is still is a pleasurable car to drive. Also, there are hundreds of examples available in the used car market because of the popularity of this car.
3rd Gen Honda City – Overview
The third generation Honda City was introduced in 2008 and it was available in E, S, and V variants. The styling came across as radical, sporty, and sharp compared to the older City. The arrow-shot design was a massive hit and at that time it did feel a bit futuristic. The vehicle got a mid-life facelift in late-2011 with new bumpers, new wheels, new grille, and slightly tweaked interiors. A new Corporate Edition variant was also introduced at a very VFM price point.
The third generation Honda City is known for its quality and driving pleasure. The vehicle is extremely reliable and has long-lasting components. The 1.5-litre i-VTEC engine is mad fun while being decently fuel efficient at the same time. This generation of the City got a 5-speed torque convertor AT with paddle-shifters and the AT was offered in both S and V variants. This City was also infamous for scrapping its underbelly on nasty speed-breakers when driving with a full load. The suspension is pliant enough for our roads while the steering is extremely light, even at high speeds.
Used Honda City – What To Check
The Honda City is a reliable car but there are some issues which are quite common in this generation. Check the body very thoroughly and notice all the nooks and crannies properly. The City is prone to rust if the car is parked on streets for long because small leaves and twigs clog the water drainage pathways. When you open the bonnet, check every corner with a keen eye so that you don't miss out on any rusted areas and follow the same practice with the boot. Check the spare wheel area because water tends to get logged here if the water drainage areas are blocked. In some cases, you might find small leakages near the passenger footwells and this also indicates clogged drainages. Solving this issue isn't too complicated but if there is a considerable amount of rust, repairs can be expensive and time-consuming. Door edges and window-sills are also rust hotspots if the car has any sort of accidental damage on any of these areas.
The suspension on the Honda City is very silent but if you're checking out high-run examples, keep a check on any unusual noises coming from the suspension. If the car is well-maintained, most suspension components easily last 75,000-80,000 kms too but for poorly-driven cars, a suspension overhaul might be required at 40,000-50,000 kms. A noisy steering wheel should also not be ignored. The steering column on any car may get damaged if the car is regularly driven on broken roads and/or potholes at careless speeds.
While test driving the car, ensure all the electricals are working fine and try out the duplicate key too. The i-VTEC mill is as refined as it can be and it offers smooth acceleration. The low-end isn't the best but the engine comes into its own from the mid-range to the redline. At idle, if the engine's vibrations are felt more than usual then it means that the engine mounts are on their way out. A well-maintained City will have a light clutch and very slick gearshifts. If you're considering an AT, drive the car in both D and S modes and even use the paddle-shifters to see if everything is functioning fine. It is a 5-speed unit and generally the shifts are smooth but not as quick as a DCT.
Used Honda City Expenses
The Honda City isn't a very expensive car to maintain as such. Sure, some parts are expensive but then they last long too. The City has a service interval of 6 months/10,000 kms (whichever is earlier) which is a negative because rivals have a service interval of 1 year/15,000 kms. A minor service generally costs Rs. 4000-4400/- while a major service costs Rs. 6000-6500/-. Honda offers the option of mineral and synthetic oils and honestly the latter isn't too expensive in comparison.
Body parts are available for reasonable prices but authorised service stations charge a good sum of money for painting these parts/panels. The steering column is an expensive part to fix if it is damaged and you can expect the bill to run up to Rs. 40,000/- including labour and taxes. Because of the City's popularity, parts are available aplenty in the aftermarket and lots of good quality alternatives are available but please don't buy counterfeit parts because not only do they compromise your vehicle's optimal performance, they also pose a safety threat. There are some aftermarket parts from reputed manufacturers that meet OEM standards but there are also tons of fakes. If you're buying parts outside, always stick to trustworthy shops.
If we talk about running costs, the third gen City was available with only a petrol engine and the manual variant delivers around 11-14 km/l while the automatic variant churns out 10-13 km/l. This depends on traffic conditions and your driving styles too. Yearly insurance for this car shouldn't cost more than Rs. 10,000/- and the annual service cost (2 services) will be Rs. 11,000-12,000/- excluding any other component that you replace. Honda offers a 10 year "Anytime Warranty" for all their cars and this extended warranty can be bought on an annual basis. If your car is less than 10 years old, it makes sense buying this warranty for peace of mind and to keep expenses in check (in case something fails).
Used Honda City Price
As I mentioned earlier, you won't find any shortage of these vehicles in the Indian used car market. The third gen pre-facelift model can be had from as low as Rs. 2 lakhs going all the way to Rs. 3.25 lakhs for a V AT variant while the facelifted model can be had from Rs. 3 lakhs to Rs. 4.50 lakhs, everything depending on the condition and age of the car. The automatic variants are usually priced higher than their manual counterparts. The Corporate Edition variant came with black interiors and lost out on some features so if you find one of these, you can haggle hard. The good part about these cars is that every variant gets dual front airbags and ABS as standard fitment. The Honda City is also a favourite with tuners and enthusiasts so avoid going for vehicles that are heavily modded because they tend to be driven hard. Minor modifications like new wheels are fine but steer clear from cars with aftermarket exhausts and the works.
It makes sense buying the facelifted model because it looks fresher in comparison and also the fact that many of the pre-facelift cars are more than 10 years old now. Also, in the pre-facelift model the S trim used to come with wheel caps and only the V variant got alloys but in the facelift Honda offered alloys on both the S and V trims. The V variant got a new design for the wheels while the S trim got alloys that were offered on the V variant of the pre-facelift car. The V AT of the facelifted model also got another trim with a company fitted sunroof and since these cars are limited, there is a slight premium in the asking prices. Honda's service is pretty good and service centres are also more than willing to provide you the complete history of the vehicle. You also get the Honda Connect app where you can punch in the car's registration and VIN numbers and extract the entire service history.
Used Honda City Alternatives
For Rs. 2-4 lakhs, the Honda City third generation can be had for entry-level hatchback money or even less and this is the beauty of the used car market. However, there are lots of choices in this price range and these vehicles are spaced out across various segments.
If you're looking for a C-segment sedan only, the Skoda Rapid and Volkswagen Vento are your closest bets. Vehicles of similar vintage are available for roughly the same prices as the City, and in some cases even lower. Both these cars have a 1 year service interval but some spare parts are on the pricier side. The 1.6-litre MPI engine isn't the best but offers decent driveability. It has better low-end response than the City but outright performance isn't very exciting. It can be had with either a manual transmission or a torque convertor.
The Vento and Rapid get a diesel engine too. The earlier batches used to come with a 1.6-litre TDI unit while later batches got a 1.5-litre engine. The oil-burner is noisy and gruff but performance and efficiency are very good. 2011-12 batches are known for injector issues and replacing the injectors can be expensive. Parts like the ABS sensors also conk off in a lot of these vehicles. While the City got airbags and ABS in every trim, Volkswagen used to offer these safety features on only the Highline variant earlier.
If you don't mind a hatchback, then the second generation Maruti Swift can be had in this price range. Again, a very reliable and efficient vehicle available with either a 1.2-litre petrol engine or a 1.3-litre diesel unit, both of which are very good. The old Hyundai i20 can be had for Rs. 2.5-3.5 lakhs too and it was a well-rounded premium hatchback but wasn't very engaging to drive. Also, some spare parts are expensive. Good examples of the Maruti SX4 can also be had for well below Rs. 3 lakhs and even though this sedan got discontinued long back, it is quite a practical car. Other options include the Nissan Sunny, Tata Manza, Toyota Etios, and Fiat Linea. You might find some examples of the Hyundai Verna but expect these to not come for cheap.