Visitor Intake Limited At 2012 Auto Expo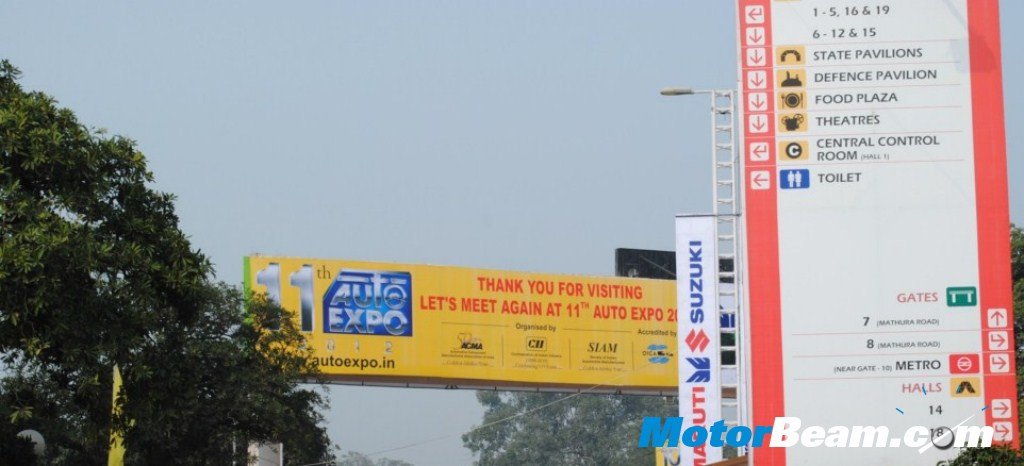 If you think you can hop, skip and jump into the 2012 Auto Expo whenever you feel like, think again. After various complaints from participants and visitors of the last Expo, the organising body has decided to limit the intake to 1 lakh visitors a day. To ensure enthusiasts don't miss the biennial event, tickets will be available through Bookmyshow, costing Rs. 150 for general visitors and Rs. 500 for business visitors. With an exhibition area of 1.15 lakh square kms, the 2012 edition of the Auto Expo will see the launch of 24 new cars and 8 new bikes. This number is double of the last event.
Interestingly, the floor rent at the 2012 Auto Expo is the second highest in the world, the costliest being the Shanghai Motor Show. Thus the Delhi Auto Expo even trumps Geneva Motor Show, Detroit Motor Show and Tokyo Motor Show. The reason for such high rates can be attributed to the demand supply situation. The upcoming Auto Expo has attracted all the major automakers, who were fighting to get their desired stall. The Delhi Auto Expo is organised by SIAM, CII and Automotive Component Manufacturers' Association. The organisers are expected to earn Rs. 55 crore revenue, half of which will go the Indian Government, the owner of Pragati Maidan.
Rates For Motor Shows (per square meter) –
Shanghai Motor Show- Rs. 15,000/-
Delhi Auto Expo – Rs. 11,500/-
Frankfurt Motor Show – Rs. 11,000/-
Geneva Motor Show – Rs. 6500/-
Detroit Motor Show – Rs. 5000/-