Red Hot Volkswagen Beetle Pictures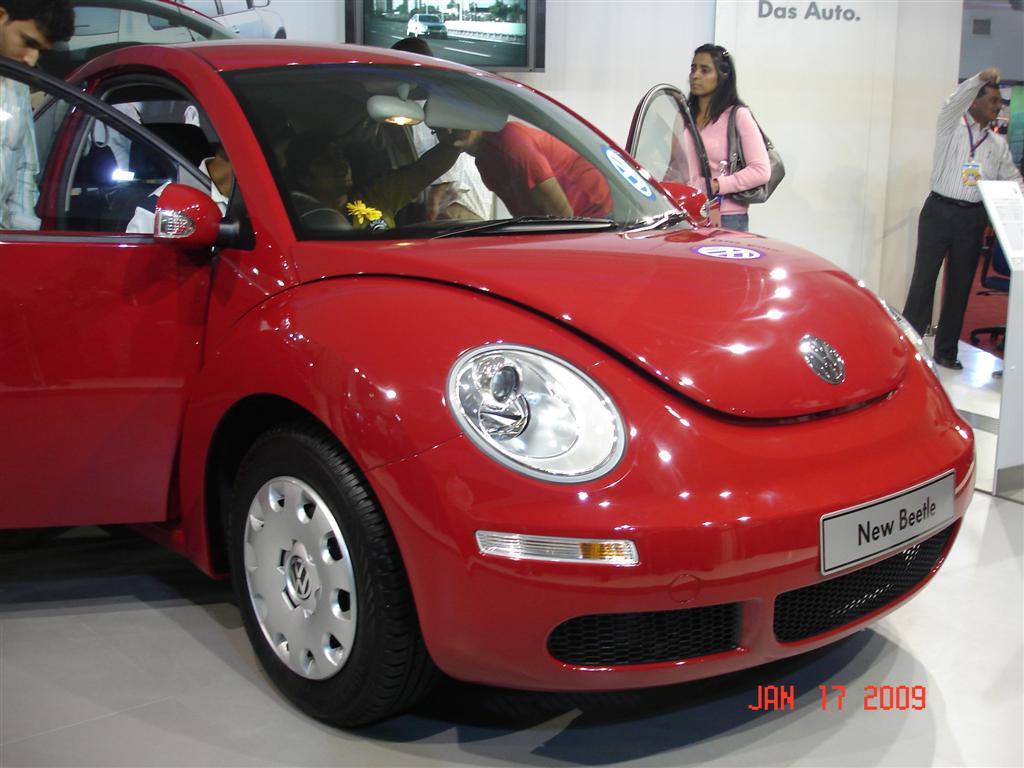 The iconic Beetle was present at the Mumbai International Motor Show. Volkswagen is planning to launch the car and is trying to gauge customer response. VW was advertising the presence of the Beetle at MIMS by advertising it through radio. Anyways about the car. Well the car looks, quite ugly to be honest and there is nothing great about this car except the build quality (which you can get in a Skoda or even a Hyundai these days) so why would anyone even buy one?
The Beetle has 2 doors and 4 seats. It has a 1.6 liter petrol engine from the Jetta which is kind of yawn! The Beetle is shod with 195/60/15 tires. The VW saleswoman said that the car costs Rs. 14 lacs abroad so the India price will depend on the level of localisation. Surely the car was the center of attraction for many kids but i don't see many buying one, especially when it will cost as much as a Mini Cooper, which also happens to be coming soon to India.