Yamaha Male Scooter Is The Ray Z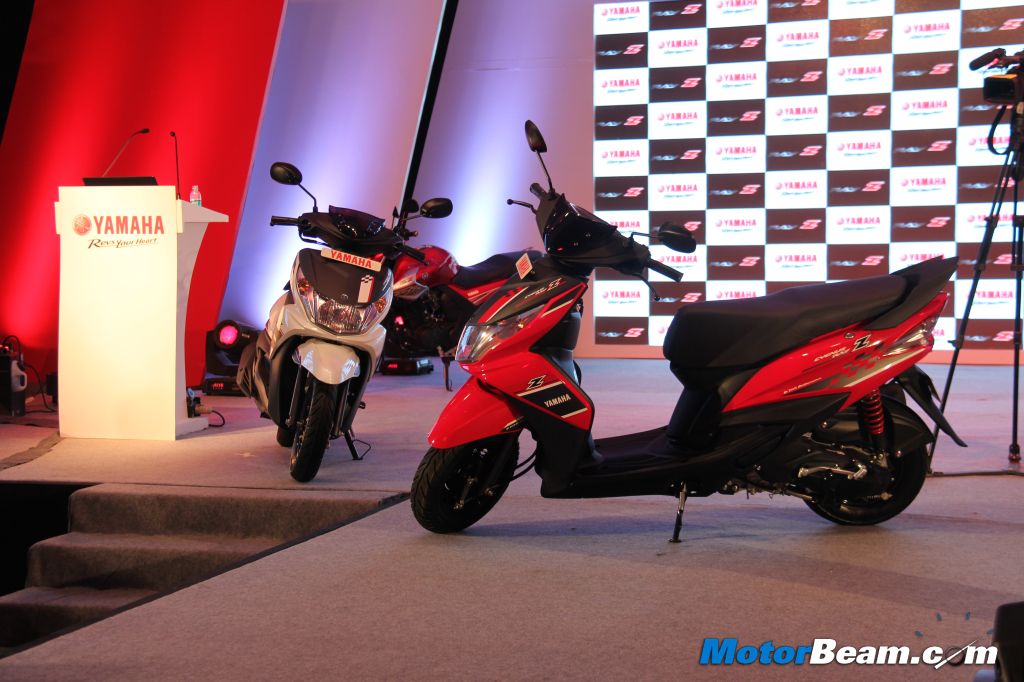 There have been numerous speculations on the upcoming new scooter from Yamaha and the same has been discussed over the internet for a while now. However, the launch is near and Yamaha has surprised the enthusiasts with something else. The Yamaha Ray gets a dose of "style". Yes, the new variants of the existing Yamaha Ray have been tweaked in a typical "Yamaha Style".
The Yamaha Ray gets a new sticker and multi color job. The scooter comes with a small windshield on the top of the handle piece. The colors seen in the pictures are white-black and red-black with chequered flag, racing strips are being used to give it a sporty and racy appeal. The blunt steel wheels and the telescopic suspension have also been painted in black. As seen, Yamaha has left no stone un-turned to give the Yamaha Ray the sporty touch it deserved from the day one.
We hope, it's not the new scooter Yamaha is about to launch in the coming days and hopefully something new and exciting comes from the Yamaha stable along with this RAY Z style edition. A 113 cc motor producing 7.1 PS and 8.1 Nm of torque powers the Yamaha Ray. The scooter comes with electric and kick start as standard. With these minor tweaks, Yamaha hopes to woo male buyers to the brand but what we really need is a 125cc scooter from the Japanese automaker.