Yamaha Organizes Second Riding Clinic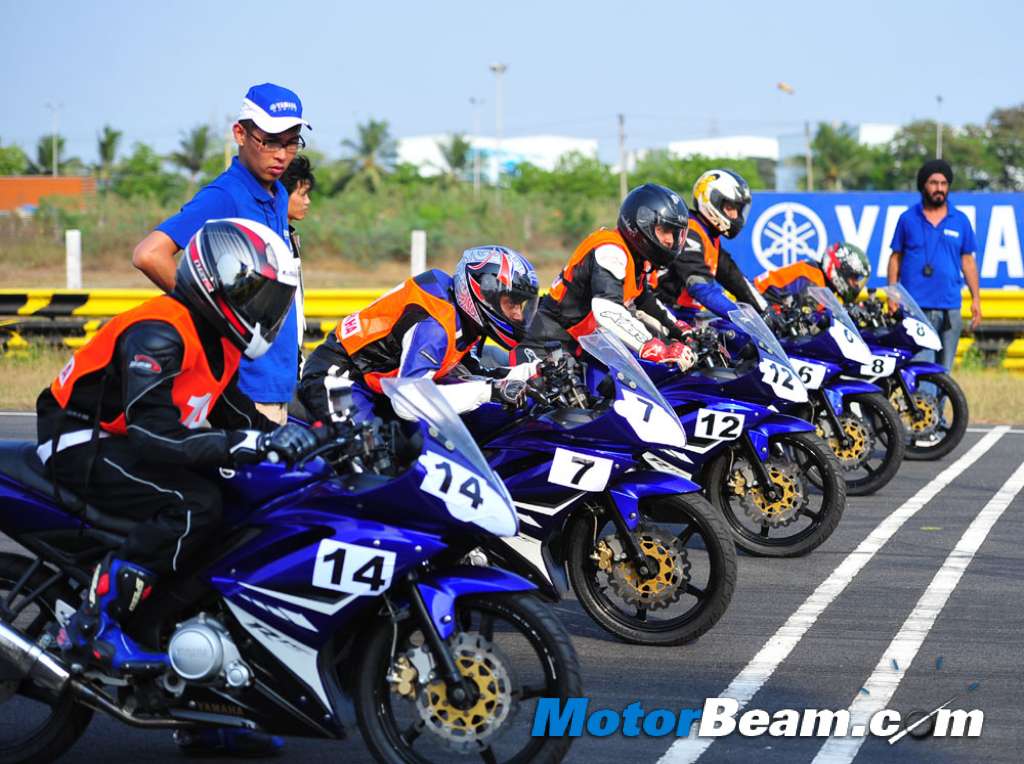 Yamaha organized the second edition of the Riding Clinic in association with Yamaha Japan and Madras Motor Sports Club, between April 11th – 14th, 2011 including theory and practical training session for the 60 rider batch. The event was open for Indian riders and riders from neighboring countries including (Nepal, Sri Lanka), allowing the best performers of Yamaha Riding Clinic as well as R15 One Make Race, which will take place during June-December, to represent India in the Yamaha ASEAN Cup race to be held later this year. Yamaha specially invited ex-Moto GP rider, Mr. Osamu Miyazaki, to conduct this clinic in India and share his experience with young enthusiast riders.
The first day was kept for training the novice riders and the second day witnessed a racing competition amongst them. The expert riders also had their share of training in the first day. The biking race was held on the second. The riders were trained on Basic Bike Check Up, Daytona Racing Kit parts, Correct Riding Posture, the Right Racing Line, Braking, Cornering, in detail. The clinic helped the participants gain good knowledge about proper riding techniques and improve their riding skills. The idea behind conducting such riding events is to identify and nurture talent in India that will represent India at the MotoGP races.