No Yamaha! 56,082 Units Of Ray Recalled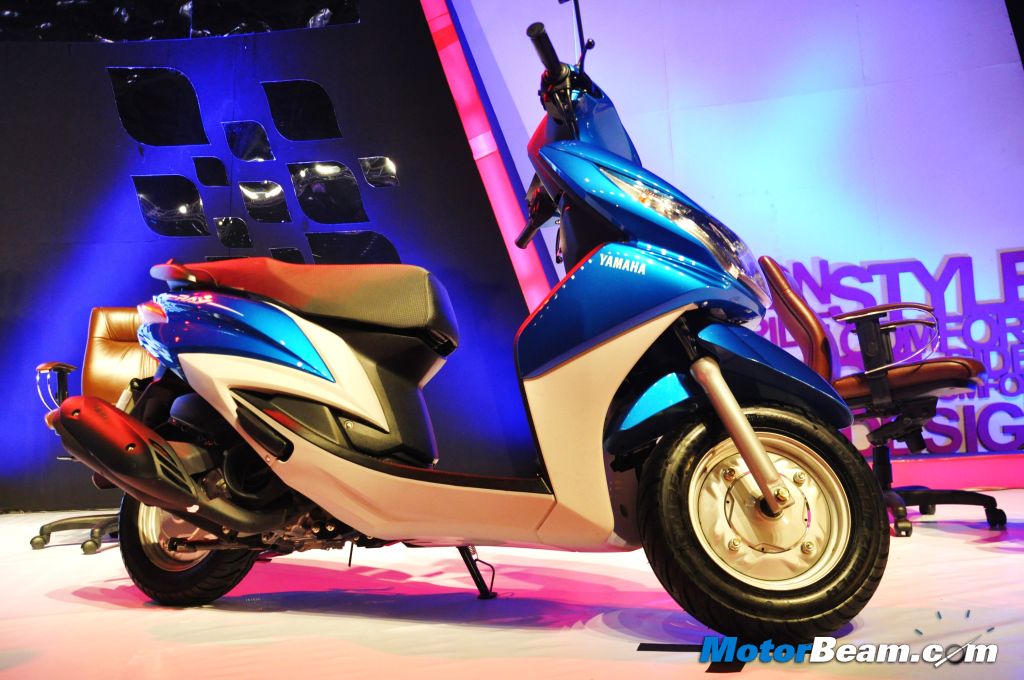 Yamaha has recalled 56,082 units of the Ray scooter in India. This voluntary recall is the biggest for the Japanese automaker in India. The company will replace the handlebar in the Yamaha Ray as they found insufficient strength in the same, caused due to inadequate welding. The lack of strength in the handlebar can hamper smooth steering operation. Yamaha will replace the handlebars in all the affected scooters free of cost. The Yamaha Ray scooters recalled are manufactured from September 2012 onwards.
The recall has started with immediate effect and Yamaha calls it the 'Ray Refresh Campaign' where dealers will get in touch with customers to get the parts changed. After entering the high growth scooter market last year, Yamaha has sold around 95,000 scooters in the Indian market. The company has only one scooter on offer, the Ray, which is offered in two variants – Ray and Ray Z. While the Ray is targeted towards the fairer sex, the Ray Z is positioned towards young boys who want a sporty scooter.
The Yamaha Ray is one of the best scooters in the market today. Unlike Honda, Yamaha offers telescopic forks at the front which leads to a comfortable ride. The Ray has been giving sleepless nights to Honda, who recently launched the Activa-i. While many expected Yamaha to offer a 125cc scooter, the company disappointed by only giving a 113cc engine to its maiden scooter. Being a Yamaha product, the Ray carries the company's DNA and offers a fantastic riding experience with sharp handling and good brakes.