Yamaha To Launch R15 Version 3 By End-2014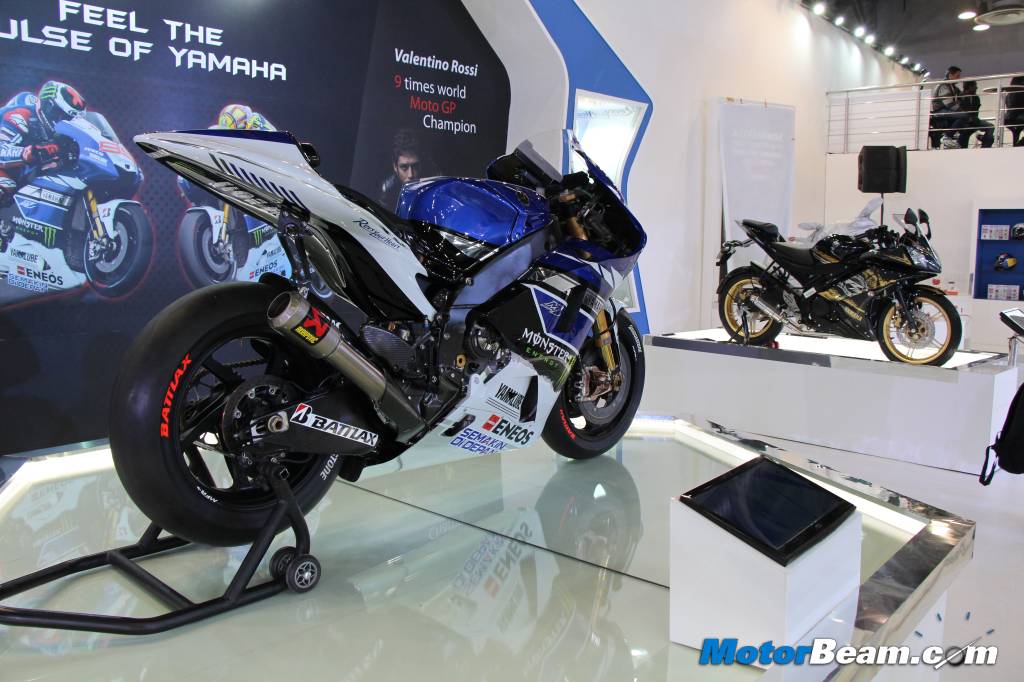 The Yamaha R15 has changed the fate of the company in India. The Japanese automaker was struggling in the early years of last decade but the R15 came in 2008 and instantly Yamaha's cash registers started ringing. The Version 2.0 of the Yamaha R15 was launched on 6th September 2011 and has been even more successful with the bike being a common sight on our roads. There is little doubt that the R15 is one terrific machine with the only chink in its armour being the lack of grunt. Now Yamaha is planning to launch the R15 Version 3.0 by the end of the year (around the festive season).
The Yamaha R15 Version 3 will get multiple updates although the changes won't be as vast as it was between V1 and V2 of the motorcycle. Yamaha will update the styling of the R15 but the main upgrade would be to the motor. The company will give the R15 a new ECU which will give the bike a smoother and fatter torque curve. Yamaha is also expected to boost the power output of their flagship motorcycle marginally. The R15 currently belts out 17 PS of power and 15 Nm of torque and we expect those figures to be bumped up by at least 2 PS and 1 Nm.
Yamaha showcased a special edition of the R15 at the 2014 Auto Expo which was mostly to draw eye-candy as no launch was announced. The bike which was exhibited had a special paint scheme with golden graphics, golden wheels, new swing arm and a free flow exhaust which is a race spec unit and not street legal. Yamaha will also update the FZ later this year, a news which we were the first to break last month. The updated FZ will also get technical changes and rumours point to the new FZ having an engine capacity of 165-170cc.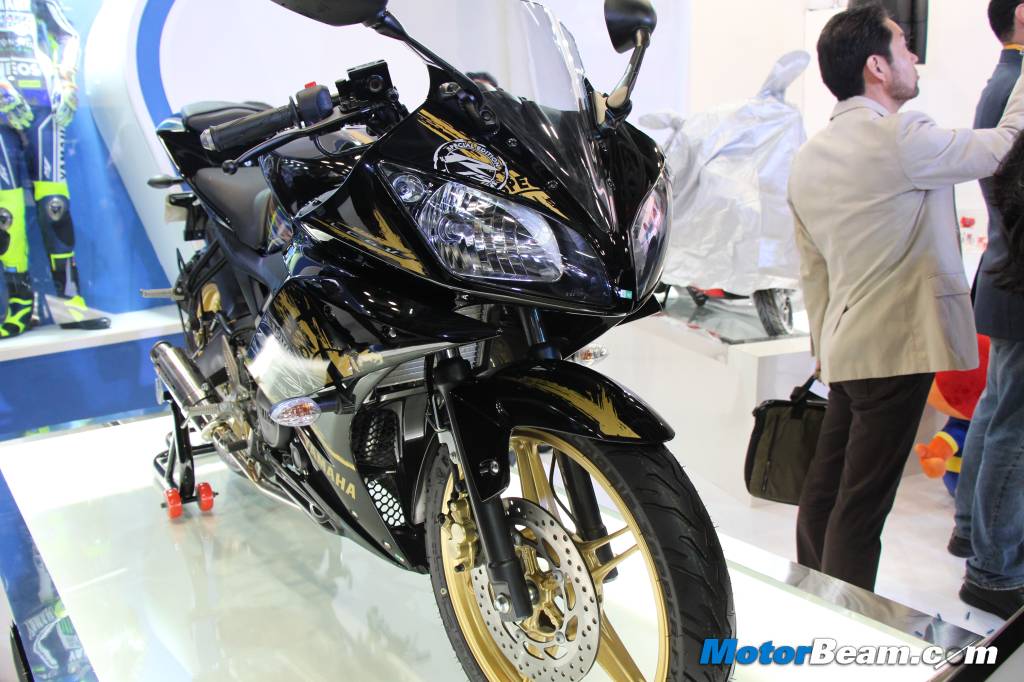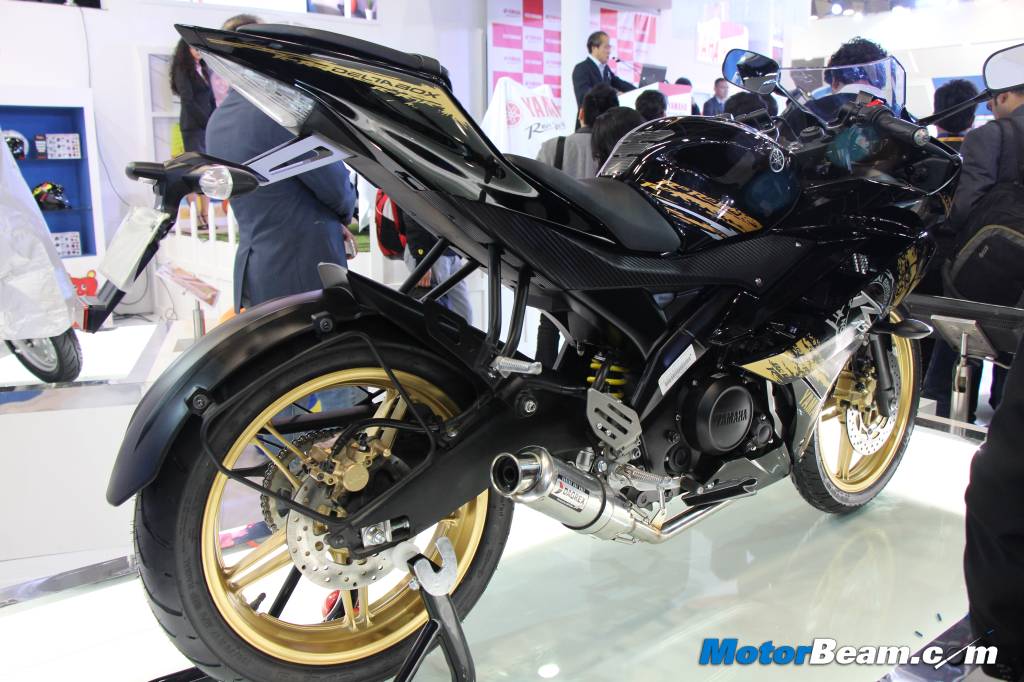 Source – Overdrive.in