1 Lakhth Nissan Micra Produced In India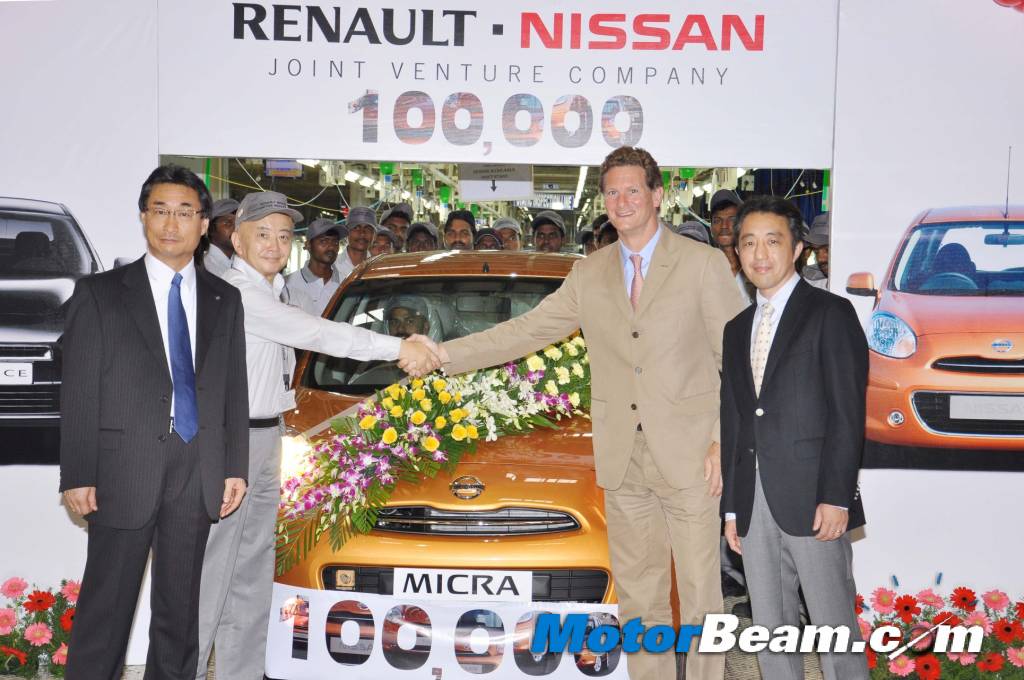 Nissan-Renault's production facility in Chennai has just rolled out the 1 lakhth Micra. The company started production of the car in May, 2010 and have expanded to 4000 employees from the initial 1500. The Rs. 4500 crore manufacturing plant is the first dedicated Renault-Nissan vehicle manufacturing plant, which is only manufacturing the 4th generation Micra. The new global sedan (Sunny) will join the Micra later on in this year, with the NV200 following in later next year. Nissan has sold only 15000 units of the Micra in India, with the rest being exported.
The plant will have a overall capacity to manufacture 4 lakh units when production is ramped up. This will help the Japanese automaker to export the car to over 100 countries across Africa, Europe and the Middle East. The plan is to develop the aforementioned facility into one of the most crucial for both the companies.