115 Mercedes Cars Booked In A Day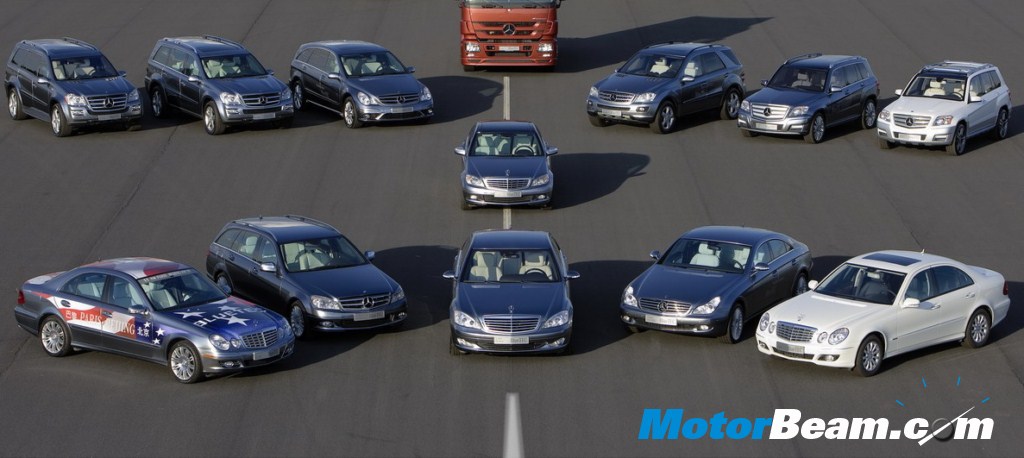 The power of 115 individuals from Aurangabad coming together has resulted in Mercedes taking 115 bookings of various cars from its portfolio and the buyers getting massive discounts. The cars will be delivered through BU Bhandari Mercedes-Benz dealer in Pune by Diwali. Of the 115 cars, there were 60 E-Class, 23 C-Class, 11 S-Class, 15 ML-Class and 6 GL-Class booked. The rates outside brackets are the discounted rates, whereas the ones in bracket are original (all prices, ex-showroom) – C-250 26.5 (32), E350 Avantgarde 42 (48), E250 Elegance 37 (41), E250 34 (39), S350 71 (81), GL350 64 (70), ML350 45 (58). All cars are CDI variants and have 3 years of service free (upto 60,000 kms). This otherwise costs Rs. 2 lakh which is not included above. The registration has to be in Aurangabad or nearby cities only.
"I am sure by now the whole country knows about the Mercedes deal. We were about 7 friends (core group) who were involved in the whole process. As head of the Lokmat Media, I have been careful that all the news that were covered in Lokmat, didn't give names of any individual as we wanted all the buyers to feel a part of the total deal. A team of 7 people (only 2 from the core group) met the senior officials of the Mercedes company and negotiated with them. Since Mercedes has very strict norms and rules regarding their jurisdiction, the deal was routed through the Pune dealer (BU Bhandari). During the meeting we insisted that the purpose of coming together is not just to get discounts but it is for a bigger purpose. We are sure that this will make news across the country and hopefully the world. This would help change perception of the city. That in turn should bring in more investments and industries. None of us have been to Ludhiana but when you hear that Ludhiana has tons of Mercs you believe that the place has lot of potential. While making project reports people keep these smaller things into consideration that show the buying capacity of that town.
Once the discounts were known the company gave us 5 days to get 100 customers. I am damn sure that the Mercedes India must have thought we won't even cross 50. From 5th April to 10th April everyone who was part of the deal worked like salesmen to strike the deal with cross section of people. Another group of people is dealing with banks for financing. Again these are completely different set of people. Since more and more people joined in the decision process that also helped increase our reach. Everyone was enthused about the deal and called their friends and relatives and convinced them to buy a Mercedes. You will be amazed to know that when we made phone calls to the prospective buyers we did not have any quote or invoice from the company to show the interested buyers. All these guys had to believe in us that we are doing fair business and there are no hidden costs/commissions involved.

Whether all these people would have come together for any other brand of car – we would never know. We didn't go to any other car manufacturer. So there was really no arm twisting with Mercedes – ' If you dont give us enough discount we would move to BMW/Audi'.
Source – Team-BHP