2009 Motorbeam Motorcyle Of The Year Is…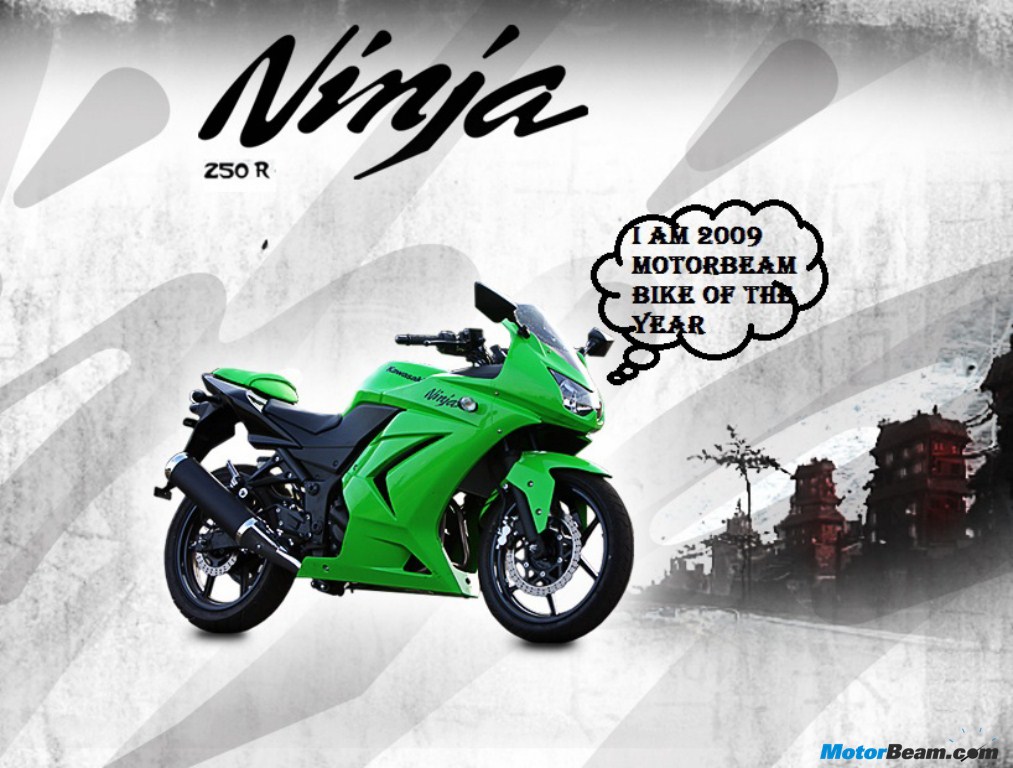 Out of 8 bikes Motorbeam readers chose the Kawasaki Ninja as their 2009 Motorbeam Motorcycle Of The Year. This comes as no surprise as the Ninja has had a huge fan following even before it was launched in our country. The Ninja managed to sweep the awards with a comfortable lead garnering 95 votes. The Bullet Classic came in second with 65 votes and the Karizma ZMR a close third with 63 votes to its tally. The XCD 135 came in last with just 2 votes, no wonder Bajaj has launched the Pulsar 135LS. Motorbeam bikers love speed and style and the awards confirm the safe.
We value and appreciate your vote. If the winner was decided by us, then the Karizma ZMR would be the MOTY. But then, shouldn't the award be decided by the readers themselves.