2009 Motorbeam Car Of The Year Is…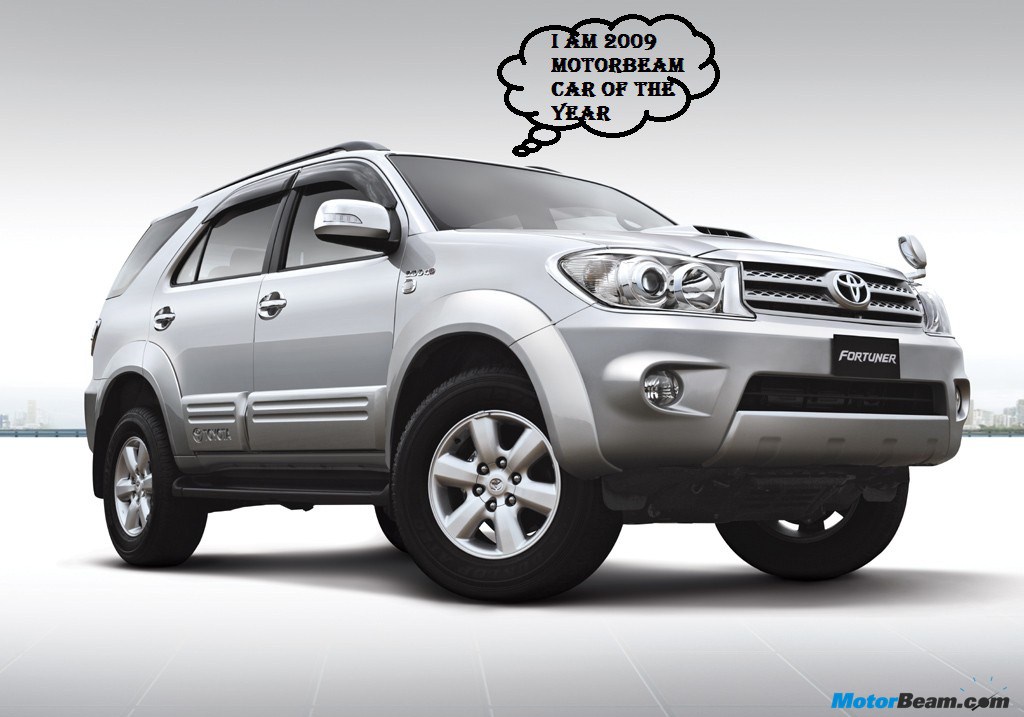 Out of 11 entries and 7 day voting, Motorbeam readers have chosen the 2009 Motorbeam Car Of The Year to be the Toyota Fortuner. The Fortuner received 73 votes making it a comfortable win from the Chevrolet Cruze. The Fiat siblings followed in at 3rd and 4th with the most unpopular of the lot being the Xylo. It is quite evident from the COTY results that people want something attractive and appealing. Practicality can well, come in later.
Thanks a ton for your votes guys and girls. If we had it our way, we would have happily handed over the win to the Fiat Grande Punto, but that is just missing the point. What better way to decide the winner by the votes of the people who make up this community.