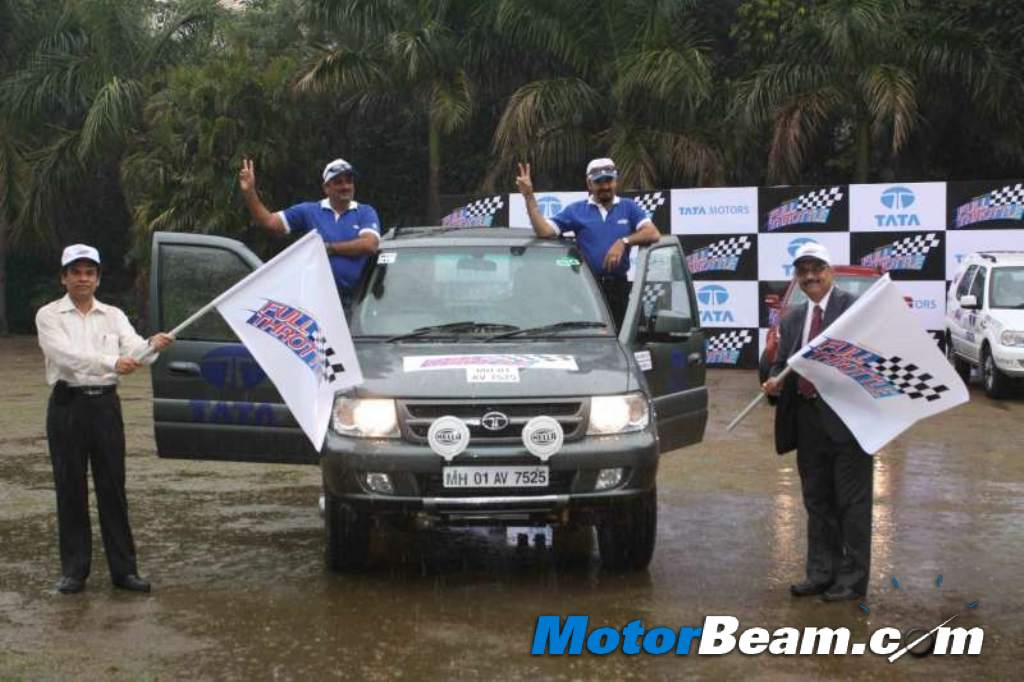 Tata Motors has launched 'Tata Motors Full Throttle', a platform for company's participation in motorsports and allied activities. As part of this new initiative, the company is participating in the forthcoming Desert Storm Rally with a team of 2 Tata Safaris and 2 Tata Xenon XTs. The rally commences on 22nd February, 2011 from Ahmedabad.
Tata Motors has earlier participated in several international rallies such as the London – Capetown rally in 1998, ASEAN rally in 2005 and the SAARC rally in 2007 with the Safari.
"With best in class technologies in our product range, we will now be able to showcase these technologies through Tata Motors Full Throttle. The platform will help the company in organising and synergising all efforts and activities in the area of motorsports including development and testing," Mr. R. Ramakrishnan, Vice President, Commercial – Passenger Car Business Unit, Tata Motors said.