2012 Chevrolet Captiva Spied In India
The new Chevrolet Captiva is coming to India at the 2012 Auto Expo and was recently spotted by Parag Raheja (a Car and Bike show viewer). General Motors plans to upgrade the Chevrolet Captiva with a new 2.2-liter diesel engine which produces 183 hp of power at 3800 RPM and 400 Nm of torque at 2000 RPM. The spied Chevrolet Captiva was heavy camouflaged at the front as the most evident changes are at the front. However the styling will on the lines of the international model, pictures of which can be seen at the end of this post.
The interiors get massive revision with the dashboard drawing heavy inspiration from the Cruze. GMI have also improved the quality of the interior significantly and added a host of safety features on the new Captiva. These include 6 airbags, electronics stability control, traction control, brake assist, hill assist and a better audio system with more functionality. The new Captiva will be available in both manual and automatic versions and will reach 100 kmph in 9.4 seconds. The top speed of the new Captiva is 200 kmph, making it one of the quickest SUVs in the segment.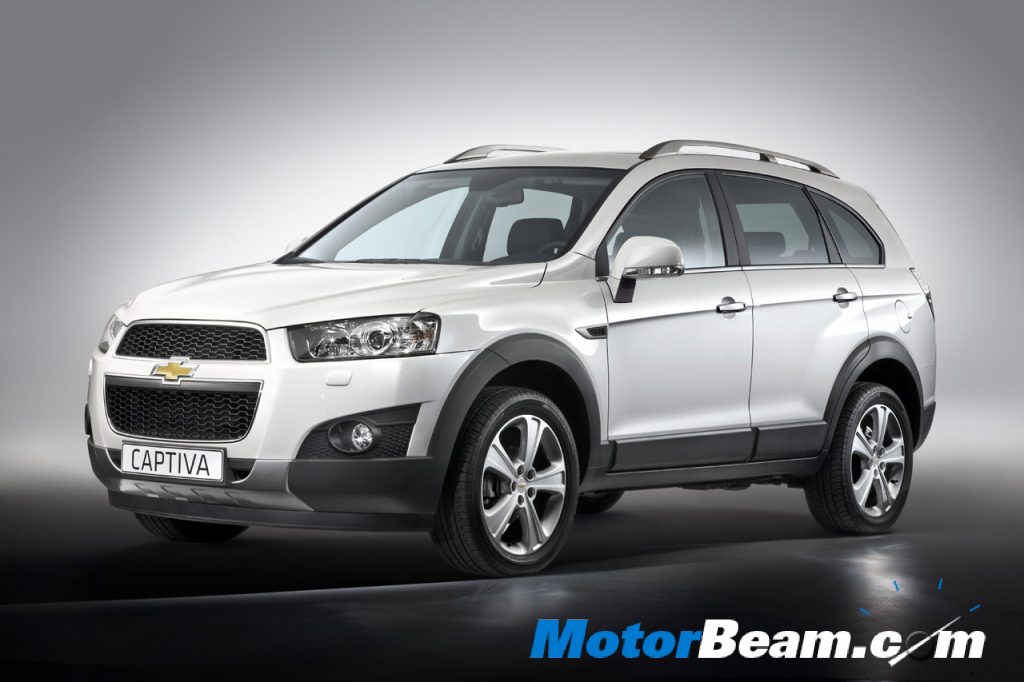 Source – Facebook