Maruti Alto 800 Interiors Snapped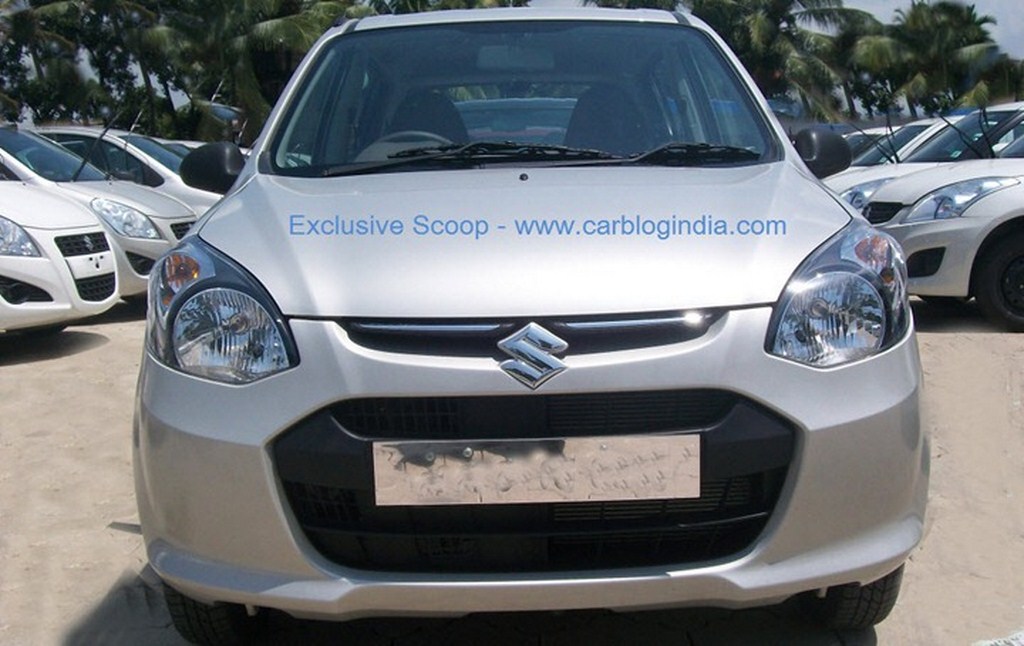 The Maruti Suzuki Alto 800 is due for launch in a few weeks from now and clear interior shots have now surgaced. With the halt on India's largest selling car, Maruti 800's production, Maruti Suzuki will be launching the Alto 800 and is expected to be launched with factory fitted CNG option as well, in and around the upcoming festive season. The Alto 800 is expected to be priced at around Rs. 2 lakhs and is already ringing bells in the Indian car market. The exterior design is based on a mix of cars, including the Ford Figo and now you can view the interiors with these pictures.
The Maruti Alto 800 comes in silver and beige finish interiors, which are most impressive compared to the M800. The A/C vents are impressively put, the central console has stereo system and the A/C control round knobs, the beige finish on the steering wheel, the 2012 Alto 800 has it all. The front seats have the integrated head rests and the seats are made for comfort. The height of the car has been increased, which means more leg room too. There seems to be some cost-cutting, though as it seems, the buttons for the power windows is placed in the centre below the gear lever, and there is too much use of plastic material on the dashboard.
The front beige and grey fabric trim inside the front door adds to the interior glow. A large pocket is also provided for small handy storage purposes in the front door. There is space allocated for mounting the speakers in the doors with round mesh on them. The outside black rear view mirrors are manually adjustable. The front view of the Alto 800 has a cute 'V' stretching from the view mirror up to the nose and a Suzuki emblem on the silver chrome strip on the grille. The headlamps are wide to the sides and pointy towards the inside giving off a cute ninja look and the large hexagonal grille and air-dams give Alto 800 a much more premium look as compared to the older generation Alto.
Pictures Source – CarBlogIndia