Honda US Gives All New Colors To CBR250R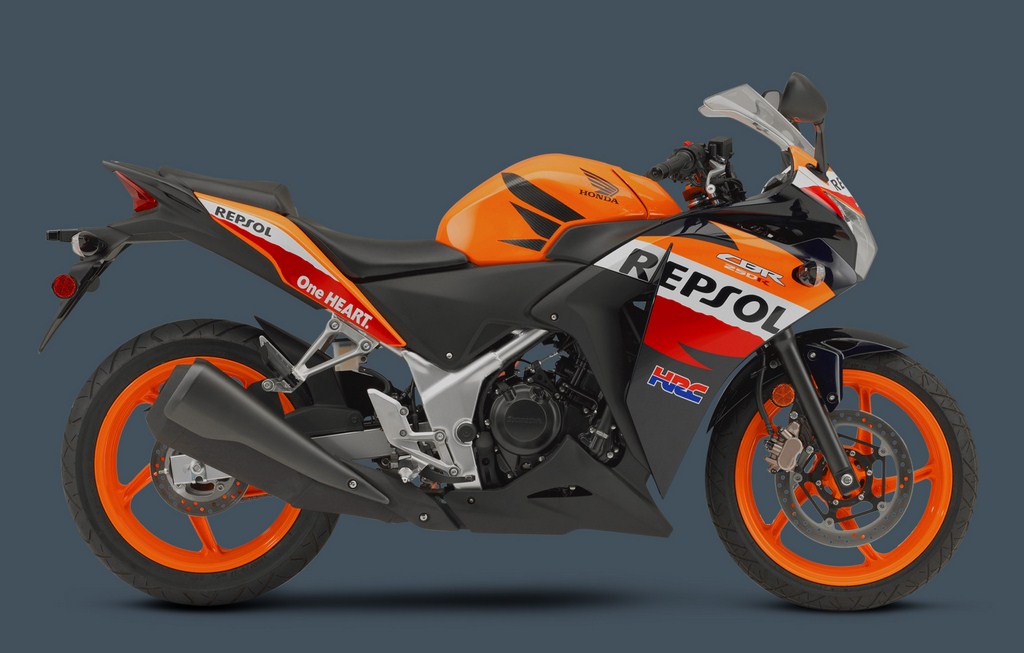 As the amateur racing pool increases here in India, the motorcycle companies bring new cards to the table every now and then. Joining in on this race, Honda introduced CBR250R less than a year ago and owing to its mass appeal it has already gained voluminous demand and respect only to become India's Most Awarded Motorcycle in 2011. Just recently Honda added Repsol edition CBR250R to the line-up and now the Japanese automaker has given the Honda CBR250R all new colors for 2013.
The dual-tone color scheme doesn't seem to pull the desired masses towards the bike, although performance, rider delight and comfort has been at the top end of the race. The sporty tri-color on the CBR250R may help Honda attract more enthusiasts. Getting its inspiration from Honda's global successes VFR1200F and CBR1000RR Fireblade superbikes, the eye catching Pearl White\Blue\Red and Repsol color combo on the new Honda CBR250R will now be sold alongside the new single-tone colors, Black and Red. The overall design of the CBR250R has not been altered, along with the features like Anti-lock Braking System, DOHC engine, Electronic Fuel Injection System remains unchanged.
Honda has also painted the alloy wheels in black color, which is a change we had anticipated at the time of launch itself. Overall the CBR250R starts to look quite similar to its younger sibling, the CBR150R. The new colors look aggressive and the Honda CBR250R does look sporty. Meanwhile in India, the standard spec tri-color model is priced at Rs. 1.45 lakh, while the C-ABS fitted top end tri-color version sells for Rs. 1.70 lakh as compared to its bi-tone counterpart.