2012 Mercedes C-Class Launch On 1st September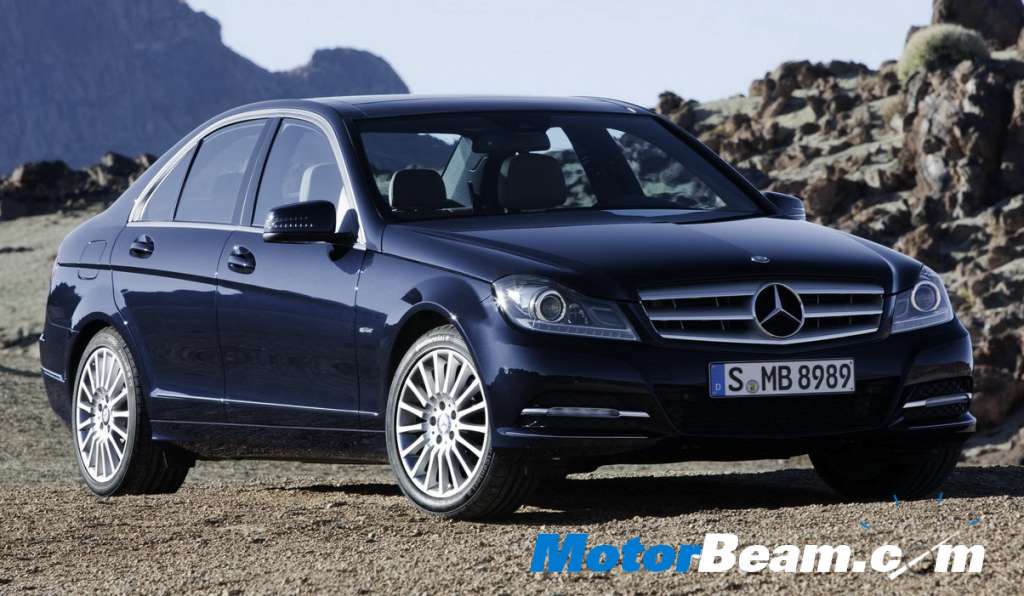 Mercedes-Benz will launch the new 2012 C-Class on the 1st of September. The new C-Class was expected to be launched earlier but was delayed due to reasons best known to Mercedes-Benz. Now the company will officially take the wraps off the new C-Class, which will have more than 2000 new components. While the new C-Class is set to launch, the old C-Class is available at a bargain. Dealers are getting rid of stock by offering upto Rs. 6 lakhs off on the old model. The powertrains will be unchanged in the new C-Class but a cheaper diesel engine is set to debut some time later in the year.
The new C-Class is one of the most important models for Mercedes-Benz India as it is the cheapest car from their portfolio. Furthermore, Audi and BMW both are working on facelifts of the A4 and 3-Series respectively, which are set to be unveiled in the near future. We expect a price hike of Rs. 1.5 lakh on the new C-Class. Factor in the lack of discounts initially and the current C-Class all of a sudden looks like a bargain.
Make sure your car is covered with car insurance and car breakdown cover.