2013 BMW X1 Off-Road Experience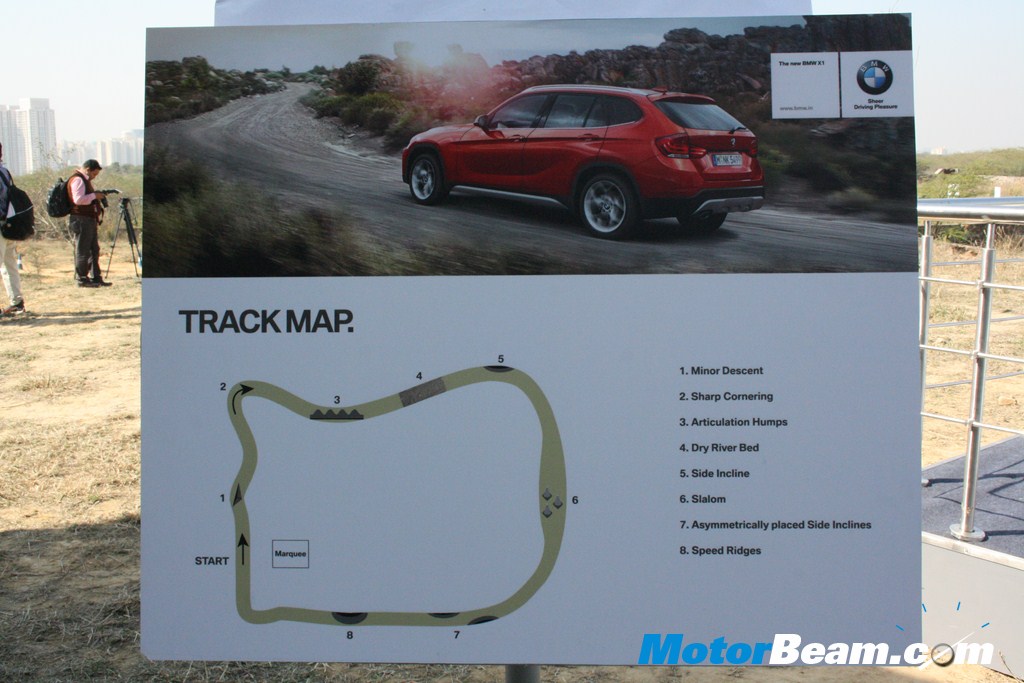 BMW has launched the X1 facelift with minor exterior and interior tweaks, which makes it look slightly better than before. In addition to the launch event, BMW had organized a mild off-road track event for the X1, keeping in mind the limited capabilities of the baby SUV. Around ten X1s were lined up for three off-road laps on the track. The track was divided into eight different sections – minor descent, sharp cornering, articulation humps, dry river bed, side incline, slalom, asymmetrically placed side inclines and speed ridges.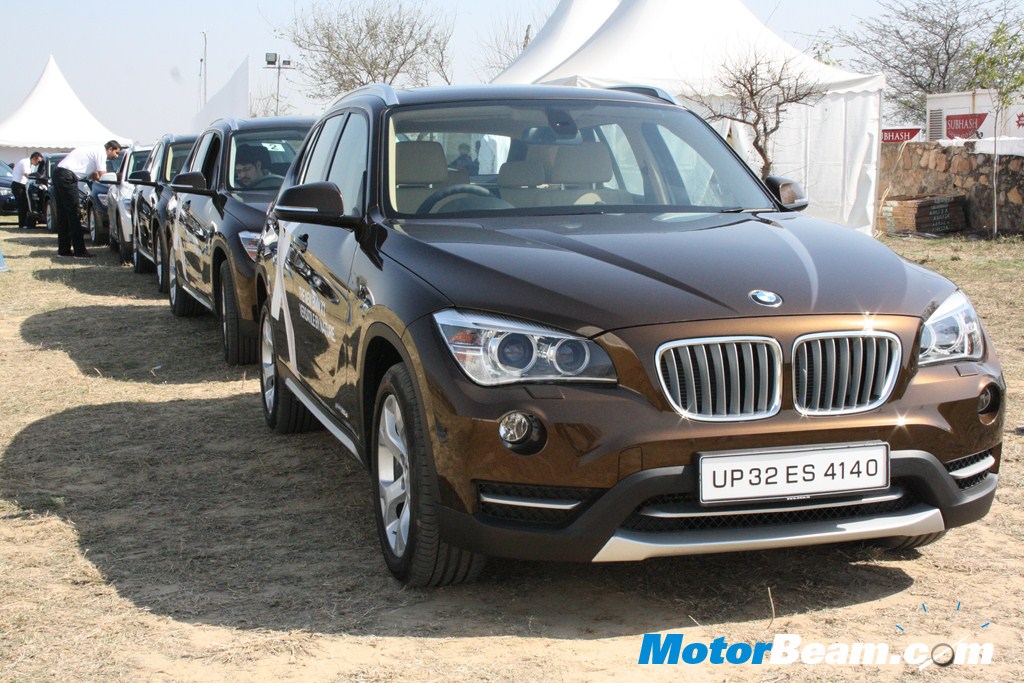 As soon as you enter the BMW X1, the interiors welcome you with a premium feel over its predecessor with faux wood inserts and driver centric updated center console. Just like any BMW, the ergonomics are impressive and everything falls within reach. The all black interior theme looks upmarket and sporty while the electronically adjustable seats are quite comfortable. On pushing the start button, the 2.0-litre diesel engine comes alive with an initial vibration and settles down with a mild hum.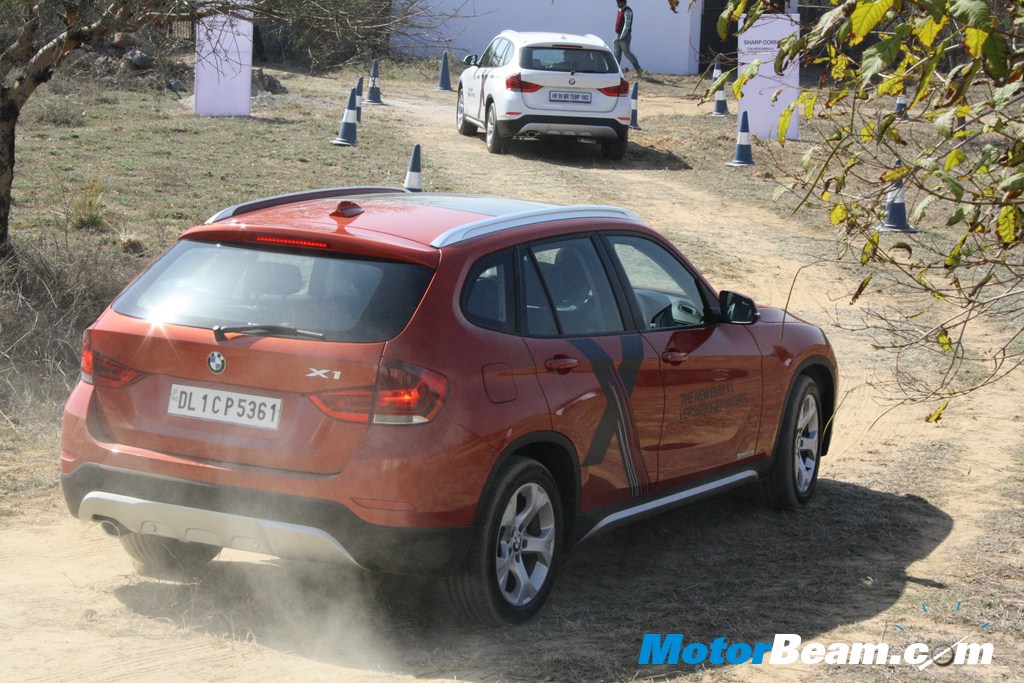 Slot the convenient gear lever into the D mode and the BMW X1 is ready to go. First up was a minor descent, which the baby SUV passed with ease, then came up a sharp corner where the X1 maneuvered easily at dead slow speed with its chunky and light steering wheel giving a sense of its compact dimensions, which is a big advantage while driving in congested areas. The X1 then headed for the mild articulation humps passing them with a little hesitation being a rear-wheel drive vehicle only.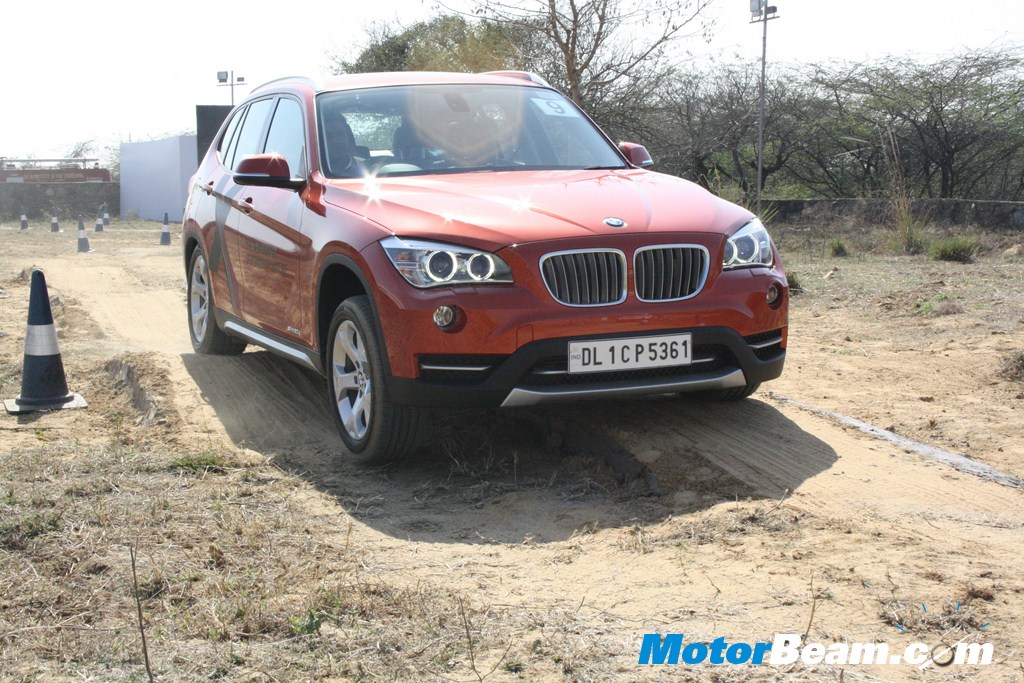 Coming to the dry river bed patch full of white pebbles, the BMW X1 felt decently smooth with its updated suspension setup and moved over the side incline with ease. It went through the slalom seamlessly with predictable steering inputs thanks to the electro-mechanically assisted steering wheel. Then came two asymmetrically placed side inclines, which didn't bother the X1 too much. The final patch of speed ridges looked as if they were too high and could scrape the underbody, but the adequate ground clearance helped it to cross the final hurdle without any hassles.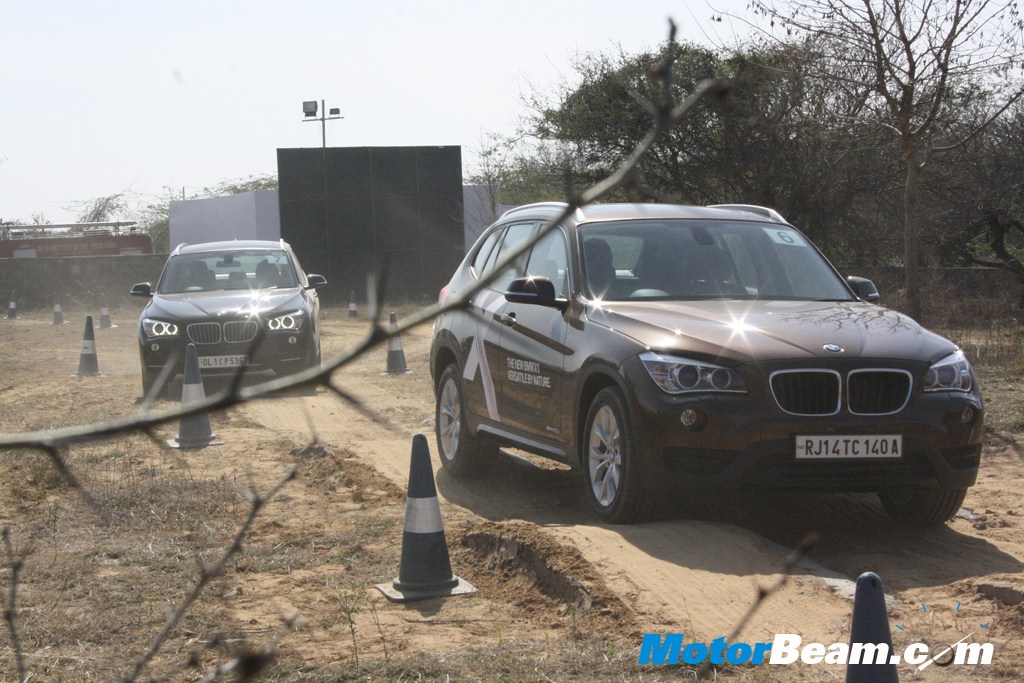 BMW has improved the overall characteristics of the X1. All in all it is a convenient soft-roader to drive around the city with tight traffic conditions as well as have some mild off-road fun. BMW has phased out the petrol variant from the X1 line-up and it is available only with 2.0-litre diesel engine that churns out a peak power output of 184 BHP and torque output of 380 Nm, mated to a new 8-speed ZF transmission. The X1 is available in three trim levels, starting with a price of Rs. 27.90 lakhs (ex-showroom, India).