2013 Skoda Ocatvia Spotted Testing In India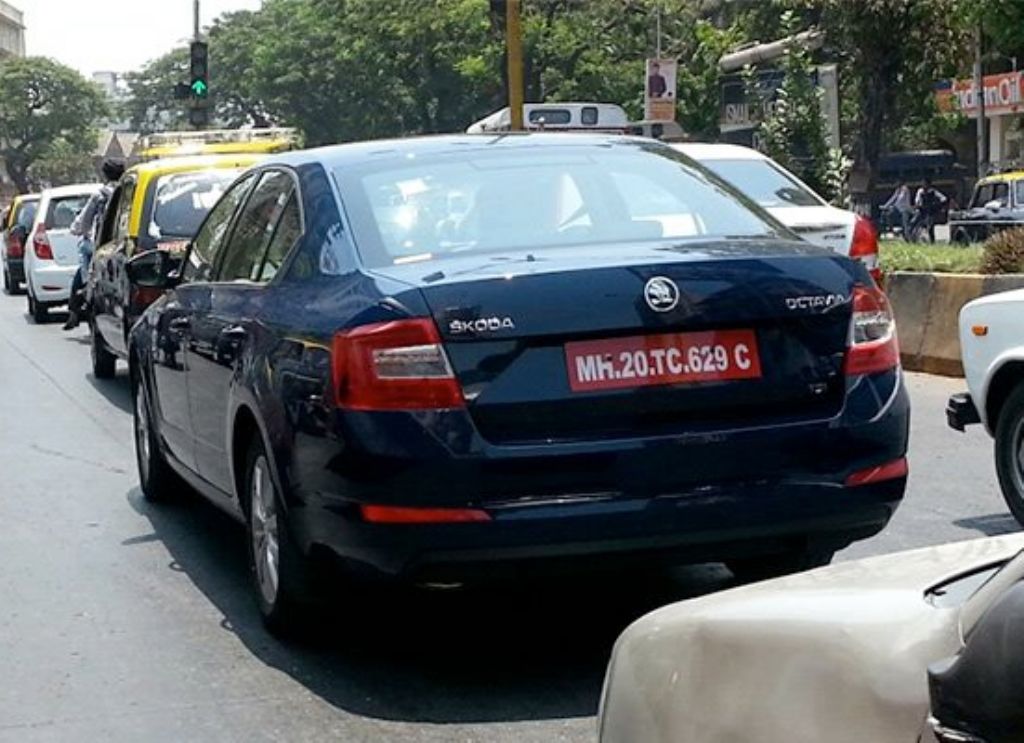 The formal testing of the awaited premium sedan, the 2013 Skoda Octavia has begun in India. The car was spotted testing in Bangalore by Rajdeep Madireddi who captured a small video and posted it on YouTube. The homologation process and performance evaluation of the car in Indian conditions is underway. It is very surprising that Skoda has not camouflaged the Octavia which is a common practice with every car manufacturer to maintain a high level of secrecy and curiosity. But Skoda may have thought otherwise to test it in plain view to generate interest in the public about the return of the Octavia.
The 2013 Octavia will replace the outgoing Skoda Laura over time, which essentially was the earlier generation Octavia internationally. This premium sedan is the first Skoda car to be based on the Volkswagen's revolutionary MQB platform which makes it lighter than its predecessor by more than 100 kgs. The vehicle also gets a longer wheelbase by 108 mm making the cabin more spacious. The third generation Octavia is more comfortable as well as modern and loaded with technology.
The 2013 Skoda Octavia internationally uses two diesel engines with two different levels of tuning each. It uses a 1.6-litre motor with 103 and 108 BHP and the 2.0-litre engine with 147 and 181 BHP of power. The petrol engines are the 1.4-litre TSI with two levels of tune, 120 and 138 BHP, and the 1.8-litre TSI has 177 BHP on tap. In India we will most probably get the 1.4-litre TSI and the 2.0-litre diesel engines, tuned for high fuel efficiency. Skoda may even use the 1.6-litre diesel engine from the Rapid in the base model.
The 2013 Skoda Octavia is expected to be launched in India in the second half of this year. The car should cost equal or just slightly higher than the outgoing Skoda Laura. It is expected that the Octavia vRS version will be launched sometime later with the 1.8-litre TSI engine with 177 BHP of power.
[youtube:http://www.youtube.com/watch?v=OD5F7BDMO24 540 375]
Spy Picture Source – Facebook