2014 BMW M5 Images Leak Ahead Of Debut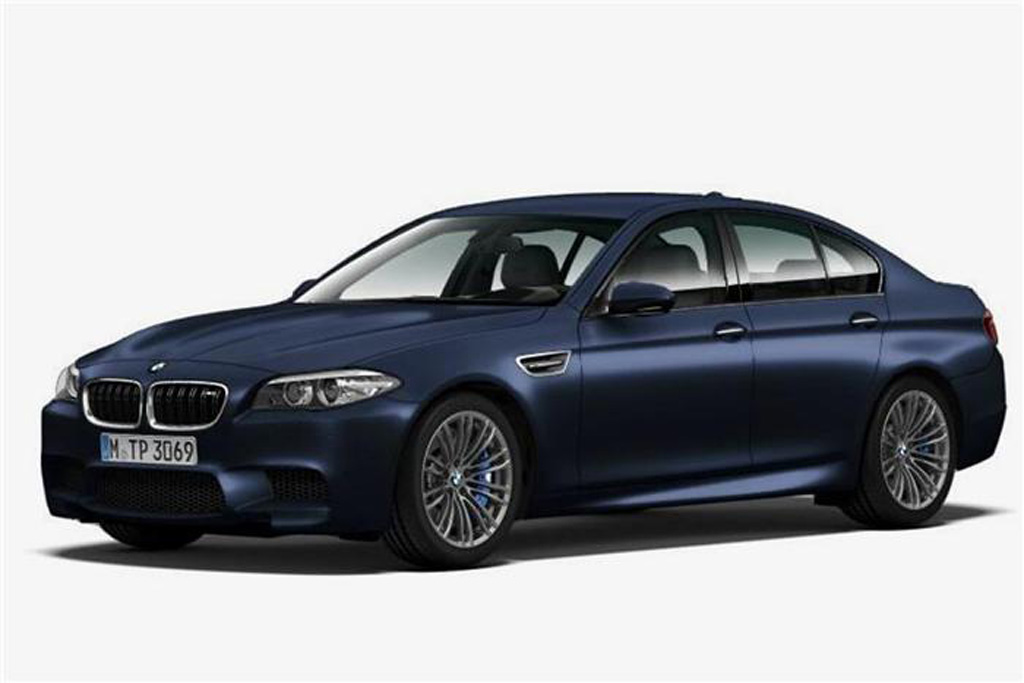 The 2014 BMW M5 has been revealed on the web world before its debut at the 2013 Frankfurt Motor Show, which takes place in September. The pictures were accidentally uploaded by an employee onto BMW's online car configurator. It shows the minor upgrades to the performance sedan. The company launched the BMW M5 first time ever in 1984, being the fastest sedan in the world at that time. The current BMW M5 is based on the F10 platform and achieves 0 to 100 km/hr in just 4.4 seconds.
The changes on the refreshed version are not very prominent and one needs to observe the small tweaks made to the M5. The major changes on the exterior are the new vertical paired slat grille with the M-powered badge on it, diminutive changes in the headlights, tail lights along with new ORVM casings. Inside the cabin, a new slimmer steering wheel derived from the M6 and a touch sensitive i-Drive controller on the dashboard enhance the sportier side of the M-series.
Read The BMW M5 Review
Under the hood, apparently the same twin-turbo, 4.4-litre V8 engine will be employed that produces the power of 560 horses and 680 Nm of torque. It is likely that the company will offer an optional package that boosts the power to 575 BHP and also gives the vehicle sportier suspension along with a revised M Dynamic mode and 20-inch alloy wheels. The German 'Motorsports' soul is available at the exclusive price tag of Rs. 1,02,51,000/- (ex-showroom) in India. The Mercedes E63 AMG and the Jaguar XKR-S are the M5 rivals in the international market, while the upcoming Audi S6 will be a nemesis for the M5 in India.