BRABUS E63 AMG 850 6.0 V8 Produces 1450 Nm Of Torque!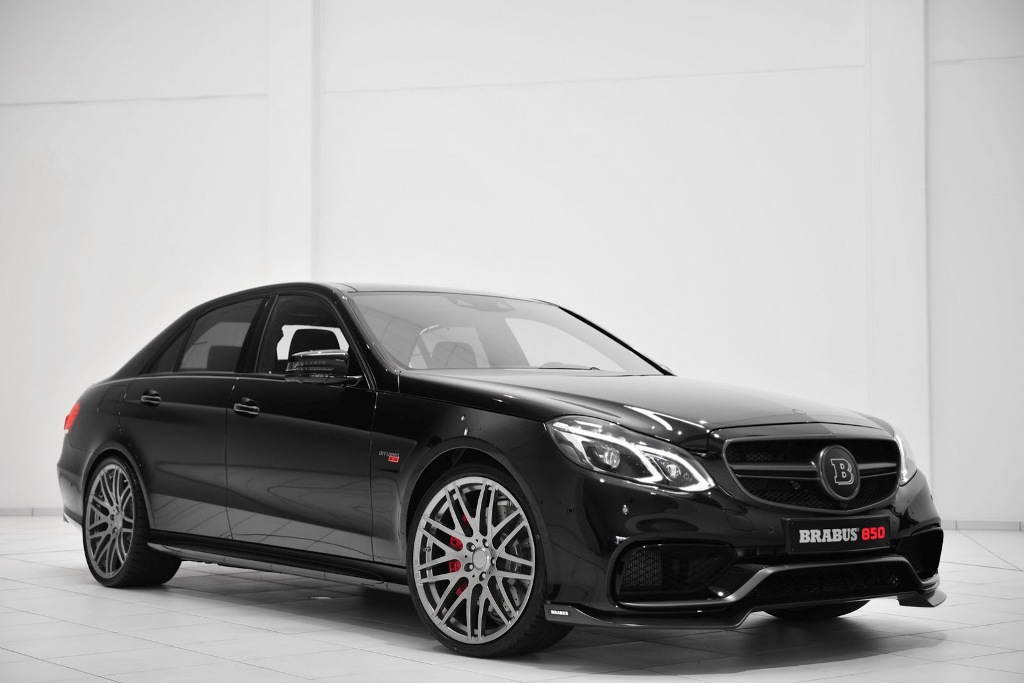 For those who don't know, BRABUS is a German tuning company that specialises in turning the already fast Mercedes-Benz vehicles into ridiculously fast cars with very little subtlety. After tuning a range of Mercedes E-Class cars over the years, BRABUS has come around this time with an even faster and completely tuned version of the menacingly fast E63 AMG. Termed as the BRABUS 850 BiTurbo, the latest iteration is the legitimate successor to the BRABUS 800 E V12.
The BRABUS 850 BiTurbo is powered by a 6.0-litre twin-turbo V8 that produces 850 PS of raw power unleashed at 5400 RPM and an achievable max torque of 1450 Nm available between 2500 and 4500 RPM. However, BRABUS says torque is limited to 1150 Nm, in order to reduce stress on the entire drivetrain. For reference, the standard E63 AMG is powered by a 5.5-litre V8 that produces 557 HP of power and 720 Nm of torque; seeming lethargic in comparison.
The BRABUS 850 BiTurbo uses a modified Speedshift MCT 7-speed sports transmission that sends power to the rear wheels or to all four wheels courtesy of the 4MATIC all-wheel drive system. The 850 BiTurbo also includes high performance exhaust system with controlled butterfly valve, a styling and aero package, new 20-inch light alloy wheels wrapped around 255/30/ZR20 tyres at the front and 295/25/ZR20 size tyres at the rear.
0-100 km/hr on the rear-wheel drive 850 BiTurbo takes just 3.7 seconds, while 4MATIC adds traction and reduces the 0-100 km/hr time to just 3.1 seconds. With the right kind of road, tyres, final drive ratio and the programming of the BRABUS Vmax unit, this beast can achieve a top speed of over 350 km/hr. While the performance figures suggest the BRABUS 850 BiTurbo is not for the weak hearted, the interiors pack in comfort, style and luxury.
You get the option of quilted leather upholstered seats, aluminium shift paddles, Brabus race pedals and an assortment of customisation choices for the cabin. Coming to the pricing, a brand new Brabus 850 BiTurbo will set you back by around $4,05,000 (Rs. 2.40. crores excluding taxes). For owners who do not want the extensive changes to the engine displacement, Brabus also offers tuning options that raises the power output from the 5.5-litre V8 mill to 620 PS, 650 PS and 730 PS for the B63S-730 version.