2014 Chevrolet Beat EV Introduced In North America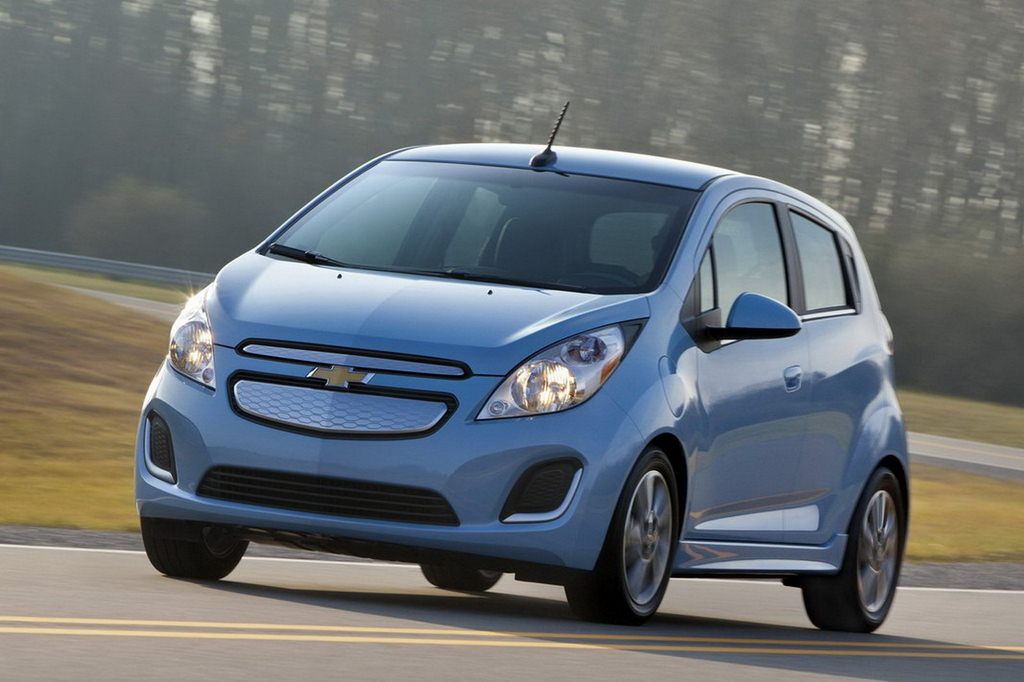 The 2014 version of the Chevrolet Spark (Beat in Indian market) was introduced by GM in North America at a price of Rs. 13.85 lakh only, including tax incentives from the Government. This small car has a coaxial drive unit and an electric motor designed solely by GM, that produces 130 HP of power and an astonishing 542 Nm of torque! This pushes this light car from 0 to 96 km/hr in less than 8 seconds.
The car is powered by lithium ion batteries with 336 prismatic cells that has an eight year / 1,60,000 kms warranty. These batteries can be charged by three options, AC 240V, AC 120V and DC Fast Charge. With the normal 240 V charging point the car takes less than seven hours to fully charge, but using the special DC Fast Charge option, the battery reaches 80 per cent of charge within 20 minutes. The car is also legal to be driven on California's High Occupancy Vehicle (HOV) highway lanes.
This all American electric car also has high tech features on the inside with two 7-inch LCD screens. One of them shows the remaining range, while the other boasts a Chevrolet developed "My Link" infotainment system that connects to the user's smart phone and has lots many apps to make the drive more comfortable. Also with an Apple iPhone 4S or higher, all functions like phone calls, messaging and music can be controlled by voice commands.
GM is going to launch this astonishing little electric car soon, which will go on sale in the summer of 2013 in California, South Korea, Oregan in Canada as well as a few other markets world wide. According to President of GM in North America, the new Spark has enough performance, usability, high tech features and charging ease to be successful in the American market.
It is not expected that this car will make it to Indian shores especially due to the high price of the vehicle and also as Indians have not yet got comfortable with the idea of an electric vehicle. As these can be used only in the city, there is a need for a second car for longer trips. But if a cost effective and user friendly electric car was introduced in our market, which was tuned for less power and more battery charge, plus tweaked to work in our hotter and more polluted environment, it might be a huge success.