New 2014 Hero Karizma ZMR TV Commercial Released [Video]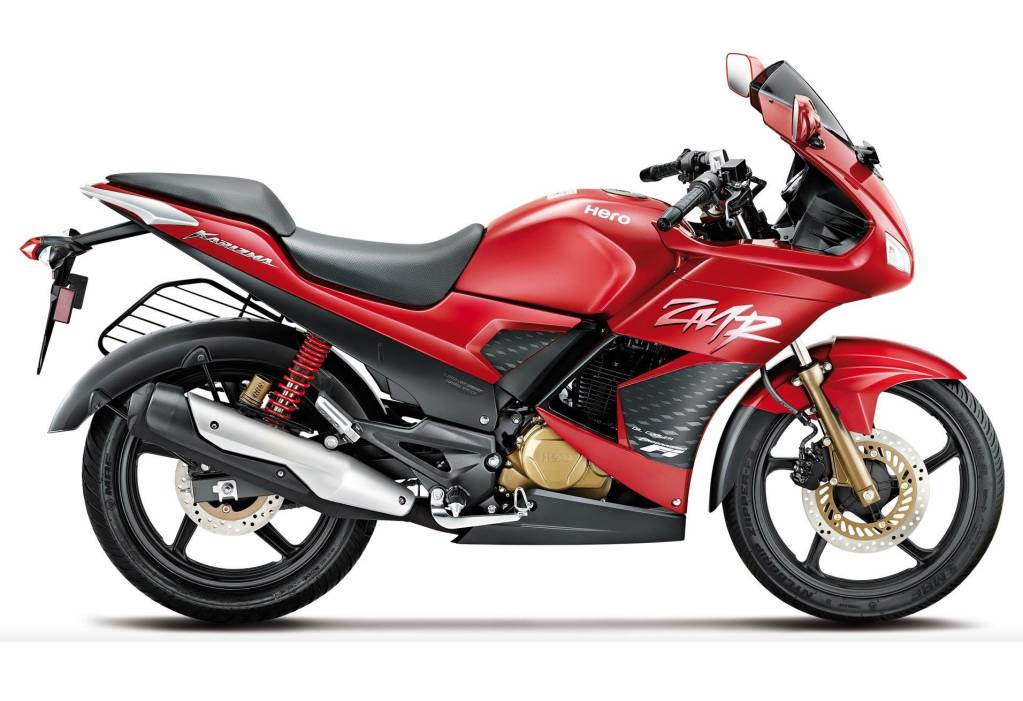 Hero MotoCorp recently launched the Karizma ZMR and although the company is yet to send out an official press release stating the bike is now available for purchase, dealers have already started selling and we also rode it and gave you our first impressions of Hero's flagship bike. The Karizma ZMR hasn't improved vastly but the changes are in the right direction. Still, at Rs. 1.20 lakhs, you are better off investing another Rs. 10-15,000/- to get significantly better bikes like the Yamaha R15 and Honda CBR150R, both coming with a 4-valve engine, rear monoshock and excellent underpinnings which give them sharpness and agility around corners.
Now Hero MotoCorp has released a new TV commercial for the 2014 Karizma ZMR. Some of Hero's ads are good but of late the company's advertisement department isn't making good videos. Case in point are most of the recent TVCs which just have a big rotating with smoke coming from around and bold text being displayed and dictated. The new Hero Xtreme ad too seems a bit unrealistic, have you seen the one where the guy is dressing up while riding?
[youtube:https://www.youtube.com/watch?v=ckjxgy3o1mQ 540 375]
We do have to admit the sound track on the above advert is good. However, what is an even worse TVC is the new Karizma ZMR ad, it makes no sense actually. The video shows a couple of people traveling in a ship towards the Arctic Region when the ice breaks, leading to the ship getting stuck. The guy in the ship uncovers the Karizma ZMR and rides the bike to the destination as if it's a Hero Impulse. He then reaches just on time and clicks the Northern Lights. Now the question is, if the ice did not break, there was no way the ship would have reached the destination on time as the Karizma ZMR even after being ridden very fast, reached just before the Northern Lights appeared. Anyways, have a look at the advert and let us know what you make of it.
[youtube:https://www.youtube.com/watch?v=qLUhzRYDsZs 540 375]
This is not the first time Hero has made an advert of the Karizma where there seems little sense in what's happening. The old Karizma ZMR ad had Hrithik Roshan risking his life to get his cap by venturing out on the Karizma ZMR in a storm. Just in case you have forgotten, we are putting that Tornado video for your viewing pleasure below.
[youtube:https://www.youtube.com/watch?v=dzXP_7mZH_U 540 375]