Hero Splendor iSmart Is A Micro Hybrid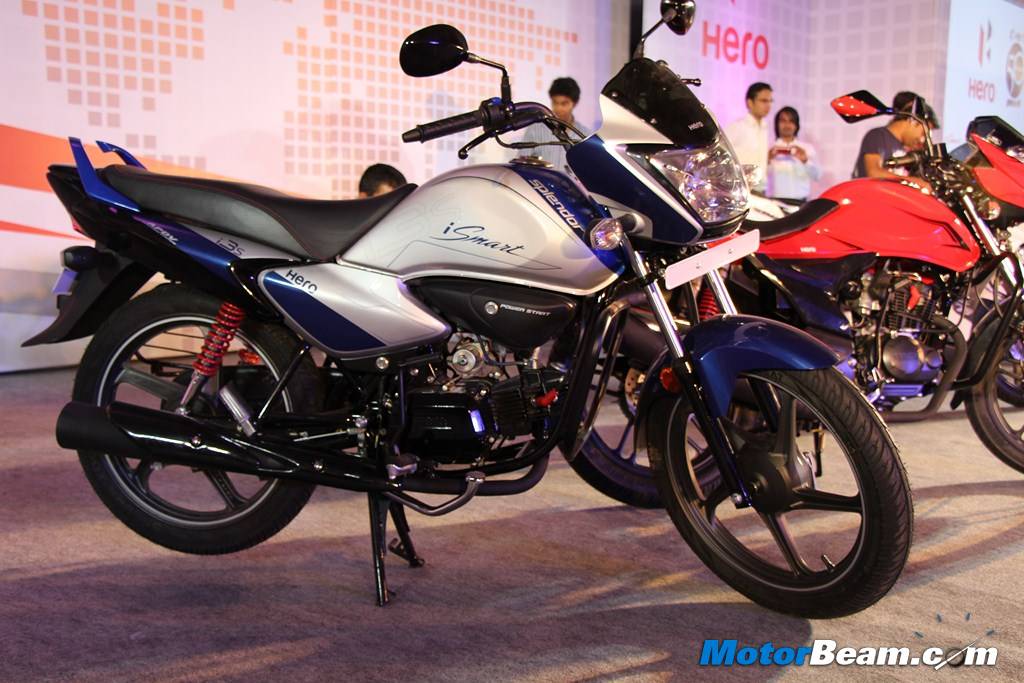 Hero MotoCorp has unveiled the Splendor iSmart, which is a striking variant of the popular Splendor. Hero MotoCorp is the leader in the 2-wheeler space in India and the Splendor is largely responsible for the company's consistent record sales. In order to boost the appeal of its bread and butter commuter motorcycle, Hero has given the Splendor i3S (Idle Stop-Start System) which shuts the engine when idling and turns it on when you want to move ahead. This helps in extracting higher mileage in city conditions although the fuel efficiency figures haven't been revealed yet.
Other than the i3S, the Hero Splendor iSmart also gets body graphics, electric start, alloy wheels and a jazzy instrument cluster. The bike itself looks different from the regular Splendor and we expect Hero to position the Splendor iSmart at the upper end of the 100cc segment, competing directly with the loaded Mahindra Centuro and Bajaj Discover 100T. Will buyers be convinced about the extra mileage from the i3S tech is yet to be seen as the increase in mileage isn't going to be a world apart considering most commuter users anyways shut off their bike engines on traffic lights.
The 2014 Hero Splendor iSmart will go on sale later this year and will come at a Rs. 3000/- premium over the Super Splendor. There are no changes to the powertrain and the Splendor iSmart retains the 97.2cc, single-cylinder engine which belts out 7.8 PS of power at 7500 RPM and 8.04 Nm of torque at 4500 RPM. Hero MotoCorp is working on a new 100cc engine as well which will be plonked into the Splendor in the foreseeable future. The Splendor iSmart should find buyers in semi-urban areas of our country.
[flickr size="center" float="medium"]http://www.flickr.com/photos/motorbeam/10193341685/[/flickr]
[flickr size="center" float="medium"]http://www.flickr.com/photos/motorbeam/10193427763/[/flickr]
[flickr size="center" float="medium"]http://www.flickr.com/photos/motorbeam/10193345125/[/flickr]
[flickr size="center" float="medium"]http://www.flickr.com/photos/motorbeam/10193238654/[/flickr]
[flickr size="center" float="medium"]http://www.flickr.com/photos/motorbeam/10193422963/[/flickr]
[flickr size="center" float="medium"]http://www.flickr.com/photos/motorbeam/10193238014/[/flickr]
[flickr size="center" float="medium"]http://www.flickr.com/photos/motorbeam/10193427893/[/flickr]
[flickr size="center" float="medium"]http://www.flickr.com/photos/motorbeam/10193234714/[/flickr]
[flickr size="center" float="medium"]http://www.flickr.com/photos/motorbeam/10193236314/[/flickr]
[flickr size="center" float="medium"]http://www.flickr.com/photos/motorbeam/10193241294/[/flickr]