Honda Unveils Compact SUV Vezel At Tokyo Motor Show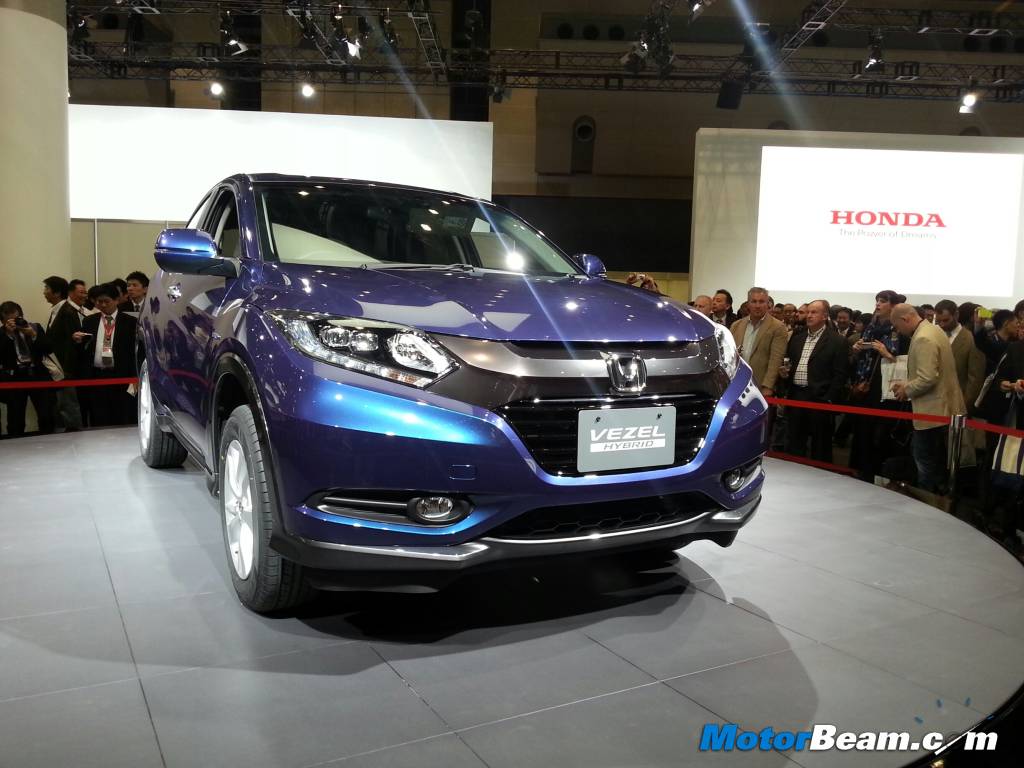 Honda has unveiled the production version of the Urban SUV Concept at the on-going 2013 Tokyo Motor Show. The production version of the Urban SUV has been named Vezel with sales starting in Japan on 20th December (in less than a month's time). We in India will however have to wait a bit as Honda only plans to launch the Vezel compact SUV in 2015. The Japanese automaker's next launch in India is the new City which will be followed by the Jazz and Mobilio. Thus due to production capacity constraints, the Honda Vezel compact SUV will only arrive on our shores in the first half of 2015.
The Honda Vezel does seem to take inspiration from its bigger brother, the Honda CR-V. However there are some unique design elements on the Vezel like a SUV's robustness at the lower half and a coupe's flowing line on the upper half. The rear doors get hidden door handles like the Chevrolet Beat. Honda claims the Vezel boasts of mini-van like space and functionality with a roomy interior. The dashboard takes a lot of styling cues from other Honda cars and the steering wheel is similar to the CR-V. The centre console tilts towards the driver while the instrument cluster is from the new Jazz. What is most interesting is the left side AC vents, which are unique in shape and are quite long instead of just being rectangular or circular.
The Honda Vezel is based on the new Jazz platform and is thus expected to be priced aggressively. When launched in India, the Honda Vezel is going to be a sure-shot hit considering it will be priced between Rs. 10-15 lakhs, competing with the Renault Duster, Nissan Terrano and Ford EcoSport. Powering the Honda Vezel would be 1.5-litre petrol and diesel engines. The 1.5-litre i-VTEC motor will be sourced from the City while the 1.5-litre i-DTEC mill will come from the Amaze. The model displayed by Honda at the motor show was the Hybrid version with Intelligent Dual Clutch Drive (i-DCD) but that won't be offered in India.
The Vezel benefits from cleaver engineering found on the Jazz like a centrally mounted fuel tank, flat floor, magic seats, etc. Thus the car will offer good flexibility which will boost practicality, thereby appealing to a large buying audience. Honda will offer the Vezel with both 2 and 4-wheel drive options. The Vezel is part of Honda's Global Compact Series and the company plans to sell 1.5 million units from this category by 2016. The other vehicle in the compact series is the Jazz which is already a global hit.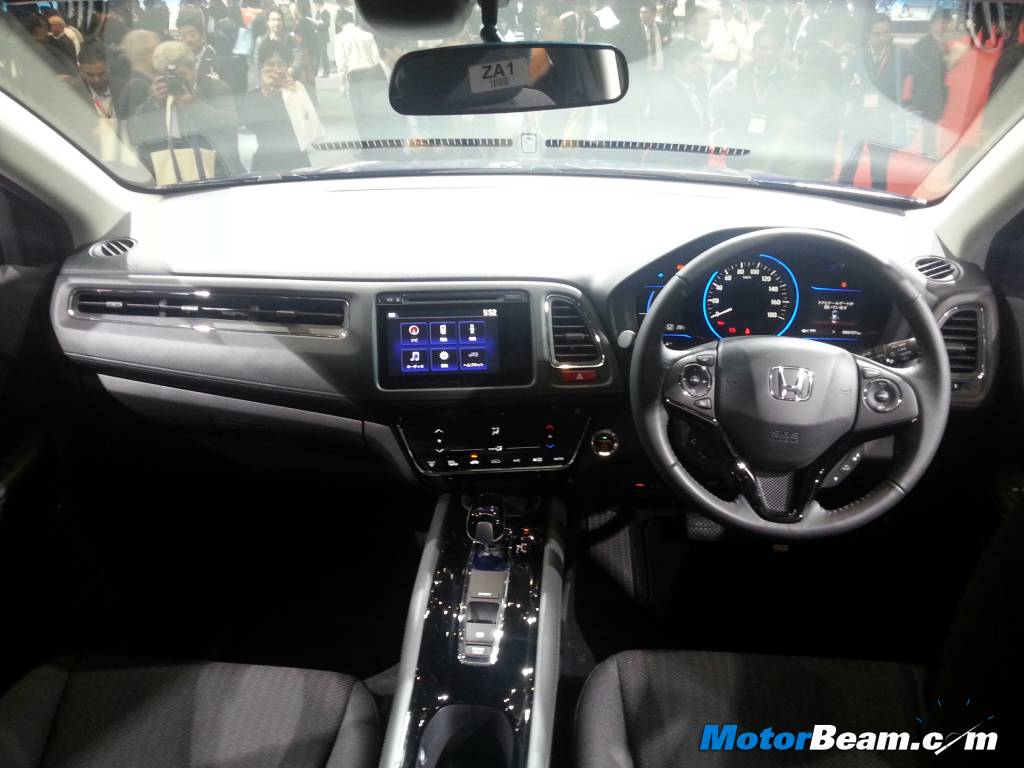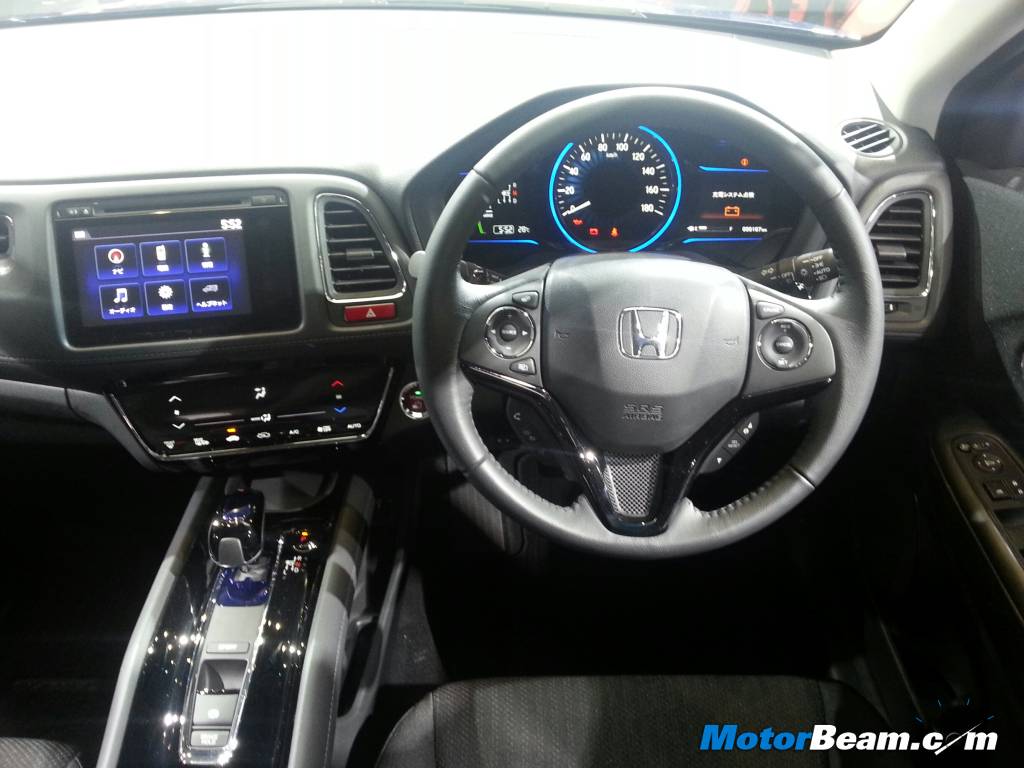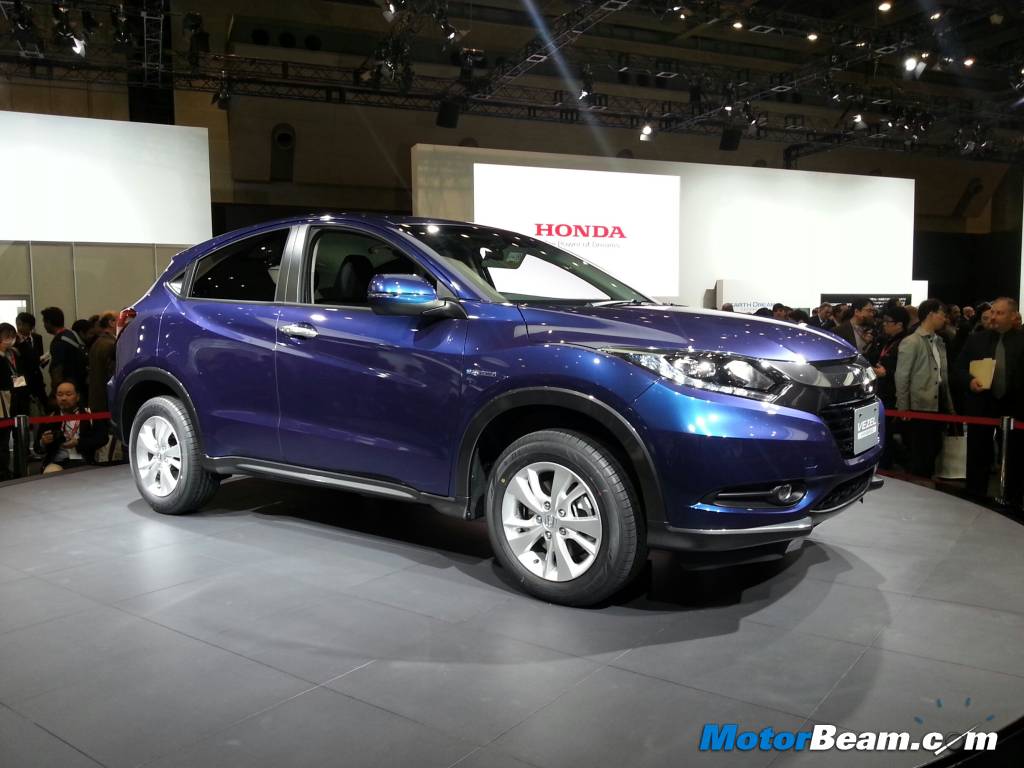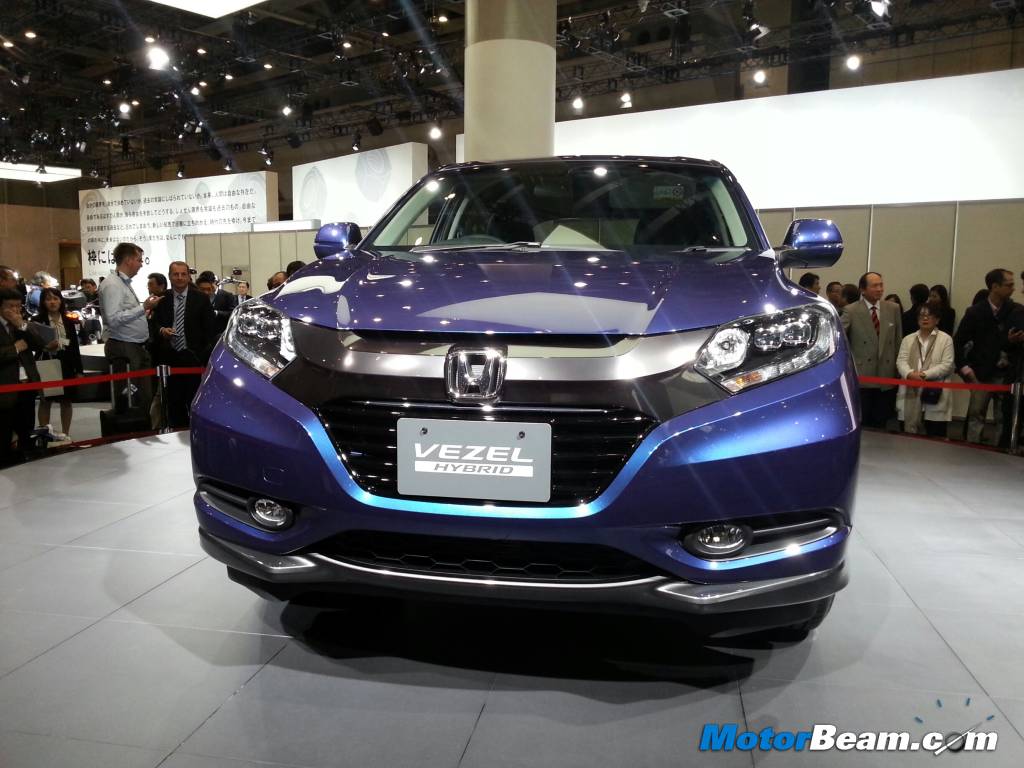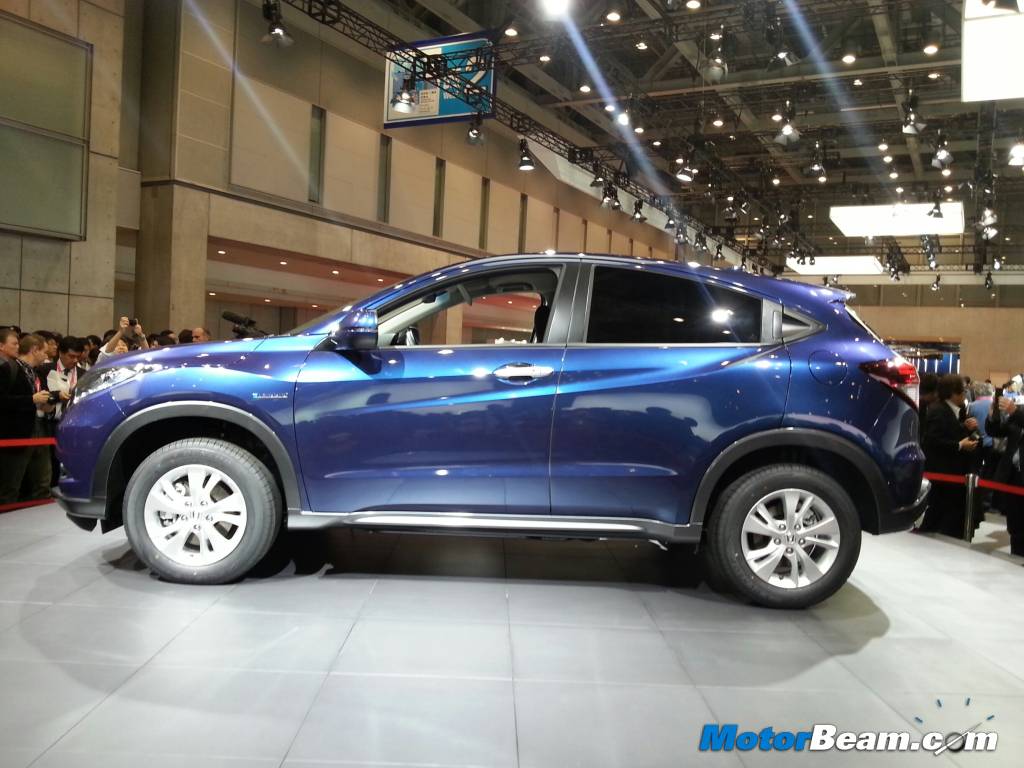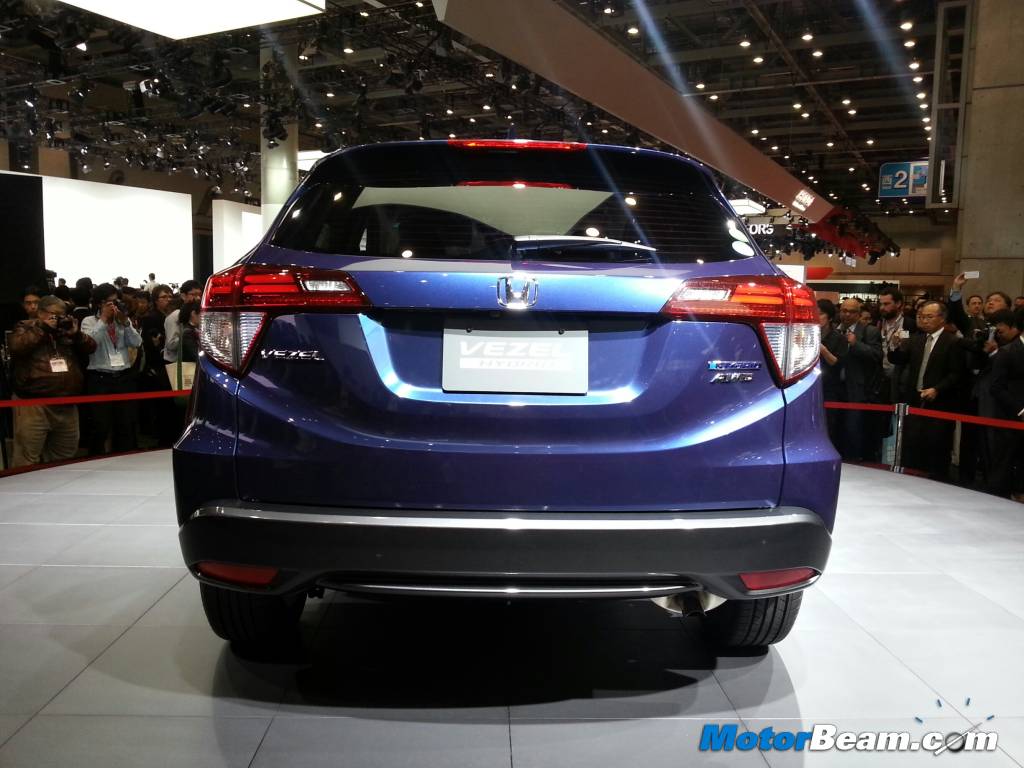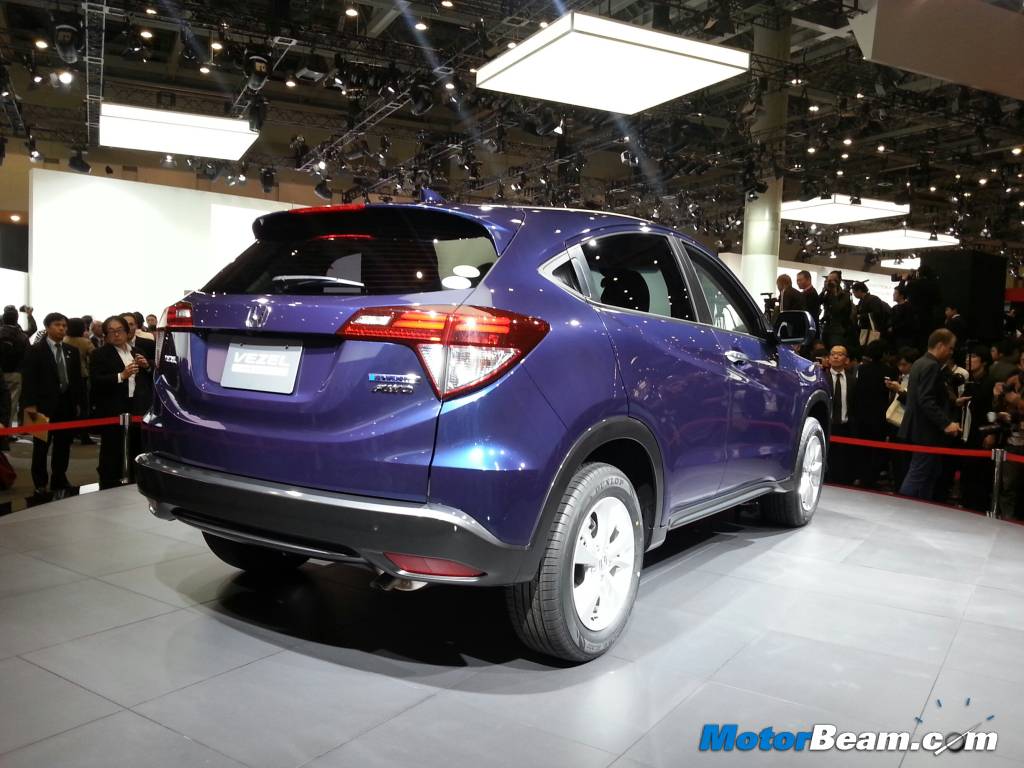 [flickr size="center" float="medium"]http://www.flickr.com/photos/motorbeam/10958068483/[/flickr]
[flickr size="center" float="medium"]http://www.flickr.com/photos/motorbeam/10958068153/[/flickr]
[flickr size="center" float="medium"]http://www.flickr.com/photos/motorbeam/10958068103/[/flickr]
[flickr size="center" float="medium"]http://www.flickr.com/photos/motorbeam/10958067313/[/flickr]
[flickr size="center" float="medium"]http://www.flickr.com/photos/motorbeam/10957840565/[/flickr]
[flickr size="center" float="medium"]http://www.flickr.com/photos/motorbeam/10958068263/[/flickr]
[flickr size="center" float="medium"]http://www.flickr.com/photos/motorbeam/10958068213/[/flickr]
[flickr size="center" float="medium"]http://www.flickr.com/photos/motorbeam/10957841365/[/flickr]
[flickr size="center" float="medium"]http://www.flickr.com/photos/motorbeam/10958067453/[/flickr]
[flickr size="center" float="medium"]http://www.flickr.com/photos/motorbeam/10958068133/[/flickr]