2014 Jeep Grand Cherokee Unveiled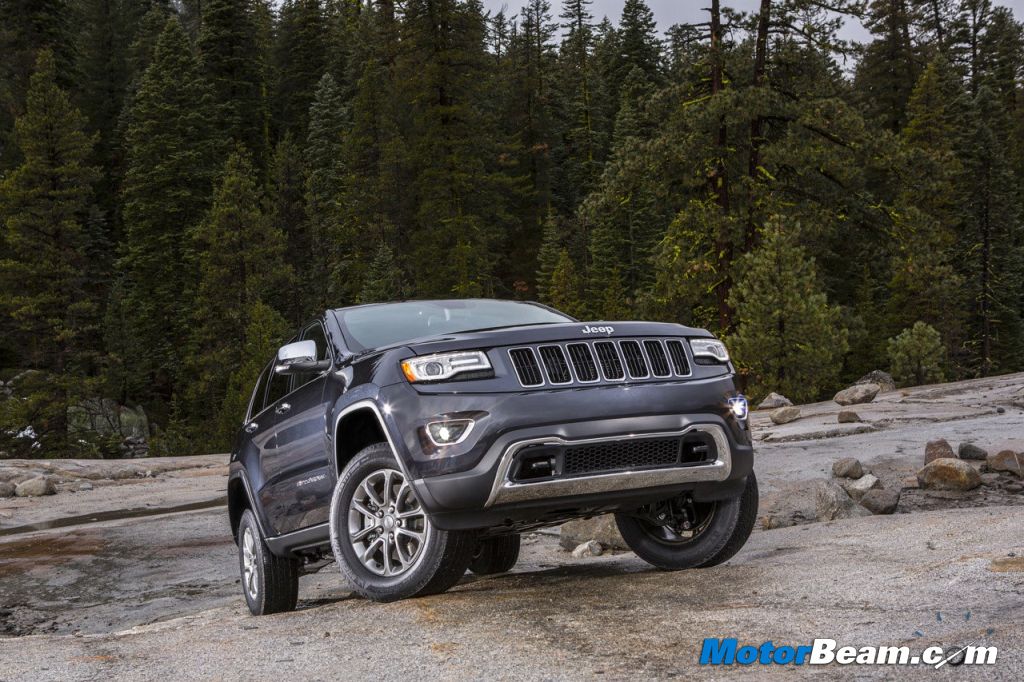 Soon after Fiat announced Jeep's entry into India, heart beats of many enthusiasts has taken a higher note. Out of the promising lineup of SUV's from Jeep, Grand Cherokee is the most appealing and most popular Jeep product in the world and will be soon landing on our shores. As icing on the cake, the current Grand Cherokee WK2 has undergone a midlife extensive makeover. Hopefully we will be receiving the fresh and re-sculpted beast in our hands later this year.
Considering that next generation Grand Cherokee is three years away in 2016, this midlife upgrade is quite extensive. Notably distinct changes start right from front end. Headlight unit is altogether different and gives hint of being a family member of Chrysler Group. The top of the line Grand Cherokee will get Bi-xenon lamps with integrated DRLs and dynamic cornering lights. The seven slot grille also received the scalpel treatment. The fog lamps are now re-positioned and get a new housing. The front bumper gets massive air scoops with chrome lining.
The use of LEDs is catching up nowadays and on the same note, the tail cluster of the Grand Cherokee gets a dose of it. Jump in and you will find a feature laden cockpit ready for you to indulge in. The feel of ruggedness of the exteriors is immediately taken over by luxurious interiors, which gives a feel of being in an altogether different vehicle. New 3-spoke steering wheel with paddle shifters and loads of control switches, 7-inch driver information display with gauge cluster, 8.4-inch infotainment system and new gear shifter are few major changes.
The biggest attraction of all is the 3.0-litre EcoDiesel V6 powerplant which promises handsome fuel economy of around 12 km/l, for that size of an engine. This engine is most likely to make it to Indian avatar as well. Along with this engine there are few more petrol engine options available too. The new 8-speed autobox will be mated to all of these engines which is said to be the main contributor for the fascinating economy figures and refinement.
It should be noted that the diesel engine option comes up at the time when Grand Cherokee's India entry is around the corner. With this facelift of the Grand Cherokee, Jeep wants to make a big impact. Fiat doesn't want to keep any loose ends unattended which will ensure an effective comeback for the company.