Toyota Launches Innova Facelift In Indonesia
Toyota has launched the Kijang Innova facelift in Indonesia, calling it the new Innova. The Toyota Innova has been way too long in the tooth and is in its tenth year without any significant changes since launch. Toyota gave the Innova a facelift less than two years ago but increasing competition from new entrants has made the company launch yet another facelift. In Indonesia, the Toyota Innova has been facing some heat from the Mazda VX-1 which happens to be none other the Maruti Suzuki Ertiga, a vehicle which is slowly snatching sales away from Toyota's best selling car in India as well. Last month Toyota sold 4677 units of the Innova (before the Ertiga's arrival, the Innova was doing a comfortable 6500 units every month).
Now at the face of it, the 2014 Toyota Innova doesn't look as hideous as the earlier spy shots made us believe. But once you look at the rear, you will totally agree that the facelifted Innova is a step back. The front of the facelifted Innova features a bigger grille adorned with way too much of chrome. The bumpers are new as well and so are the chrome inserts on the fog lights. The rear is where the Innova looks really hideous. The chrome and reflector inserts look very after market and make the rear look way too busy than it should. This makes the Innova facelift look like an exercise done for the sake of it.
Toyota has made some changes to the lineup of the Innova. There are Type V, V Luxury, Type G, G Luxury, Type E and Type J variants on offer. The J variant doesn't get exterior cosmetic tweaks (thankfully) but gets added features. All the variants of the Toyota Innova now get ABS and airbags as standard equipment. The Innova is offered with the same two engine options which produce the same output as earlie. The 2.0-litre VVT-i petrol engine produces 136 BHP and 183 Nm, while the 2.5-litre D4-D diesel motor produces 112 BHP and 200 Nm. Both these 4-cylinder engines are mated to a 5-speed manual gearbox, the petrol is also offered with an automatic. Surprisingly these engines are only Euro-2 compliant.
Toyota has naturally hiked the prices of the Innova with this facelift. The addition of safety features in all variants (was only available in the top end V variant earlier) is a welcome move. Hopefully Toyota gives all Innova variants in India these safety features as standard. The Toyota Innova facelift is priced between Rs. 12.4 lakhs to Rs. 18.5 lakhs in Indonesia. If you want to buy an Innova, now seems the right time before Toyota brings this update to our market with an increased price.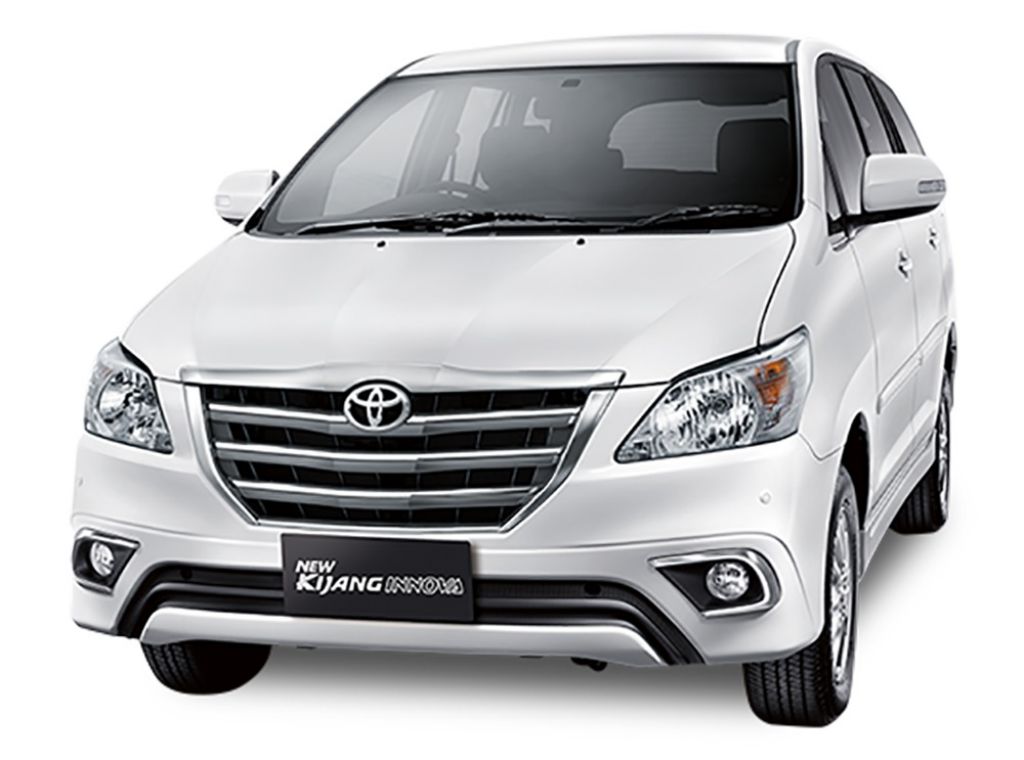 Old Toyota Innova Pictures (the same model which is sold in India currently) –
[singlepic id= 10221 w=540 h=375 float=center]
[singlepic id= 10224 w=540 h=375 float=center]
[singlepic id= 10225 w=540 h=375 float=center]