2015 Hyundai i20 Coupe 3-Door Unveiled, Looks Aggressive
The 2015 Hyundai i20 Coupe is a 3-door version of the hatchback and comes with a mildly revised front fascia, while the mechanicals remain untouched.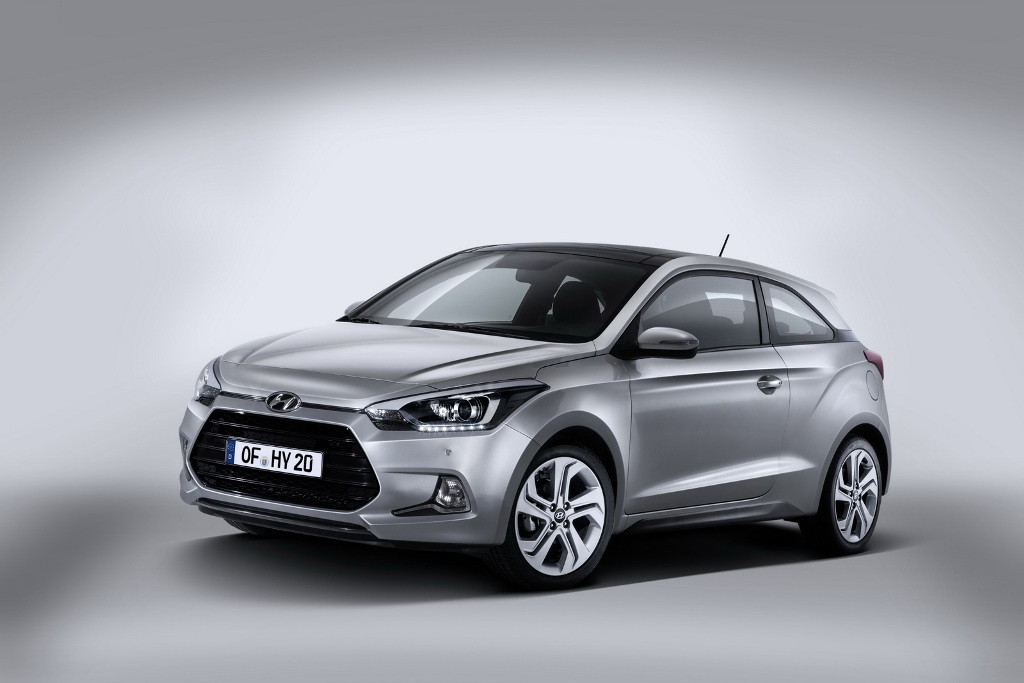 After teasing the model in sketches back in September this year, Hyundai has officially unveiled the 2015 i20 Coupe in images and it looks aggressively beautiful. Essentially a three-door version of the 2015 i20 five-door (Elite i20 in India) launched earlier this year, the premium hatchback coupe gets subtle yet effective changes in design that add a whole lot of sportiness and aggression taking the appeal to a whole new level.
Starting with the changes, the 2015 Hyundai i20 Coupe gets raked A-pillar that provides a dynamic look. The sloping roofline sits 25 mm lower, while the rear mounted spoiler gives a sportier stance compared to its 5-door version. Despite being lower, Hyundai says that the coupe does not compromise on headroom and shoulder room, while the boot capacity has also increased by 10-litres to 336-litres.
Changes also extend to the front bumper that has been mildly redesigned and incorporates a larger grille with revised horizontal slats; the tail lights have grown a tad bit in size too. In addition, Hyundai will also offer new 17-inch alloy wheels as well as a new Tangerine orange exterior finish that will add a feisty appeal to the premium hatchback. The cabin remains untouched on the i20 Coupe, but customers will be able to avail exterior matching interior elements, especially with the new colour scheme.
In terms of powertrain, the 2015 Hyundai i20 Coupe gets no changes to the engines and continues to draw power from the 1.25-litre petrol engine producing 84 HP of power and 122 Nm of torque, paired to a 5-speed manual gearbox. The 1.4-litre petrol motor on the other hand produces 100 HP and 134 Nm of torque. Diesel power comes from the 1.1-litre mill producing 75 HP and 180 Nm as well as a 1.4-litre unit churning out 90 HP and 240 Nm of torque. The other engines come paired to a 6-speed manual gearbox, while there is also a 4-speed automatic on offer.
Hyundai has also promised that the new 1.0-litre turbocharged petrol engine showcased at the Paris Motor Show will be added to the i20 Coupe's lineup by late 2015. While the Coupe version is set to go on sale across Europe by March or April next year, the South Korean automaker has kept mum about the "N' performance version that is eagerly awaited by enthusiasts.