2015 Land Rover Discovery Unveiled, Gets More Equipment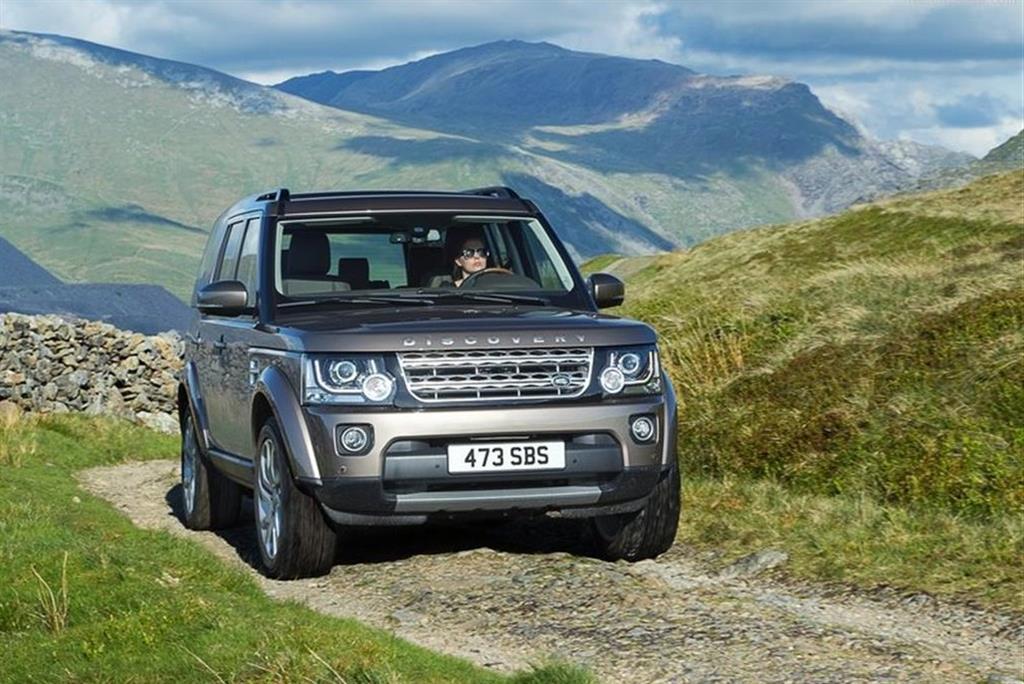 The Land Rover Discovery was shown to the world 25 years back and to celebrate the capable SUV's 25th anniversary, Land Rover had unveiled a new XXV Special Edition variant that is positioned in the 2015 Discovery Range. While the HSE and HSE Luxury variants are already offered, the manufacturer will launch the SE and SE Tech and these models will be slotted below the HSE range. Now, customers will get a choice to add more features to the base variants from the XXV.
The SE is the new base model and it replaces the GS variant on the outgoing Discovery. Land Rover now offers cruise control, front fog lights, automatic headlamps and wipers, headlamp power wash, auto dimming rear view mirror and interior foot well and door puddle lamps as standard features on the base SE model while they were not available on the GS version. SE Tech will replace the XS variant on the outgoing model and it will come with xenon headlights with LED signature as standard. While the earlier HSE models came with 19-inch wheels, they will be replaced by 20-inch wheels on the newer HSE models. The XXV Special Edition comes with Grand Black Lacquer wood and leather-wrapped steering wheel and buyers are now given the option to add these features to other variants as well.
Land Rover has also updated the colour palette on the 2015 Discovery. The three shades Luxor, Ipanema Sand and Nara Bronze are now being replaced by Aruba, Kaikora Stone and Montalcino Red. A new shade of metallic white called Yulong will be introduced later. While the existing multimedia system remains standard, customers will be offered Land Rover InControl Apps too. Thanks to this useful software, owners of the Discovery can now use their smartphone applications using the screen in the SUV's infotainment system. Land Rover InControl Apps offers services such as media streaming, internet radio, satellite-navigation and location services.
The 2015 Land Rover Discovery will be launched in India by the end of 2014 and while it competes with the Mitsubishi Pajero and Nissan Pathfinder in global markets, it provides competition to the Mercedes GL and Audi Q7 in the Indian market.