2015 MV Agusta F4 SBK Beats BMW S1000RR On Paper
Finally there is some serious, neck to neck competition to the ultimate BMW S1000RR that will come later next year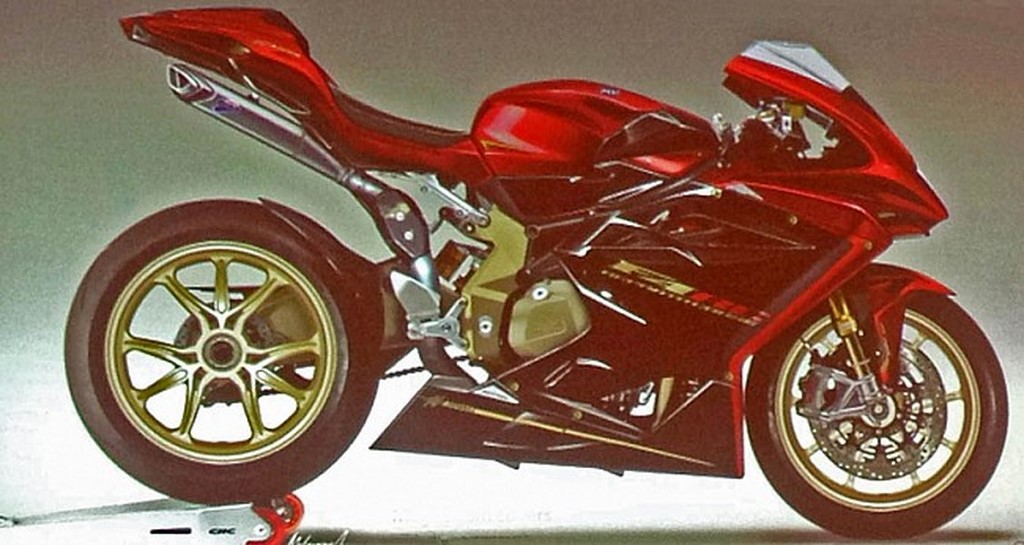 The moment the details of the all new 2015 BMW S1000RR were shown, everybody went mad for it. BMW went total bananas and added 9 BHP, removed six kilograms of the weight mostly coming from the exhaust and added so many electronics that all you need to do is, ride it hard and hard without worrying about anything. It is so good that once you are off the line, you can forget the clutch as it blips the throttle, has a quick shifter and the borrowed HP4 suspension, which adjusts itself for the kind of road conditions and keeps changing constantly. In short, the most impressive and fastest motorcycle became even more impressive with the most important and precise things done by the computers on-board.
Now the Italian brand, which is the talk of the town, MV Agusta has shown its new F4 that will produce 210 BHP and weighs 174 kg dry weight (without fuel). Now this puts the brand new BMW S1000RR to serious competition as this is the only motorcycle which is in production after S1000RR to have these kind of numbers. The Ducati Superleggera was a limited edition sold even before it was announced. The BMW S1000RR has 9 BHP and less, we reckon fully fueled the new F4 should weigh just under 195 kgs, which will undercut the BMW weight by 11 kgs. On paper the new F4 SBK challenges the BMW and finally a production motorcycle could run along the award winning S1000RR.
The weight shedding on the F4 all of a sudden seems to come through carbon fibre, magnesium and titanium usage in wheels, exhaust and engine parts. Titanium exhaust, Ohlins suspension, Brembo brakes are standard on this F4. This bike will race in the World Superbike Racing championship and the SBK version would weigh even less as it does not need to have road duty equipment on it. MV is on the verge of being bought by Mercedes-Benz and news has come that they will buy 30 percent of the stake and that money will be used to put in future bikes like these that are yet to come.
Competition is now getting tough for BMW S1000RR as nobody sits quietly for so long to reply to the market leader. Kawasaki has the H2 road version coming which will produce over 220 BHP. BMW S1000RR is known to be an easy litre motorcycle to live with and quite forgiving. Only a proper comparison between these three motorcycles can tell what is what as one of them is Japanese precision motorcycle while the MV Agusta is pure exotic in terms of performance and aesthetics meanwhile the BMW German engineering is at its best.