2015 Rickshaw Run To Get Underway On 5th August
The 2015 edition of the Rickshaw Run, which is an adventure road trip of three-wheelers is all set to launch on 5th August. All teams will travel from Shillong to Kochi covering 5000 kms.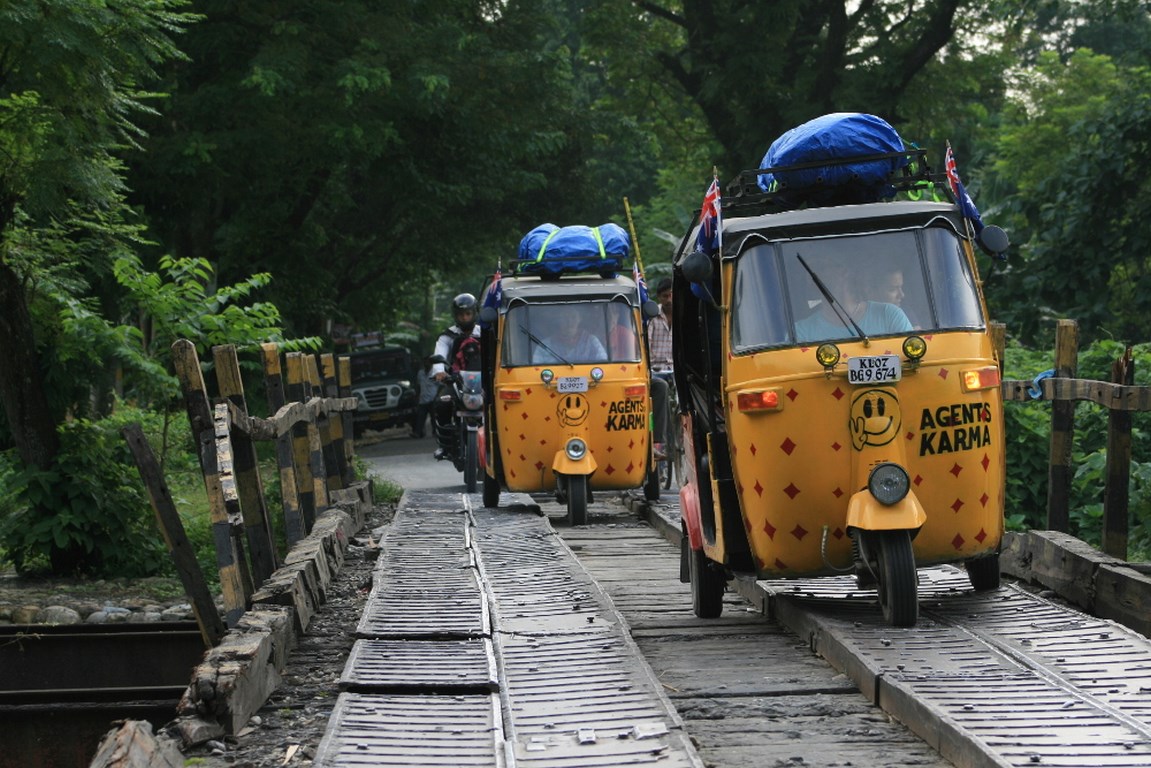 An event organised by a UK based company called The League of Adventurists since 2006, this year's Rickshaw Run is going to hit the road once again. Currently the largest three-wheeler event in the world, the Rickshaw Run comprises of participants representing 23 countries who travel large distances in their three-wheelers for the sole cause of raising money for charity. This year's edition will see these riders gather in the city of Shillong, Meghalaya and go all the way up to the city of Kochi in Kerala. The event's grand launch is due to take place on 5th August 2015.
What makes this event unique is the fact that the teams take no fixed route while riding and do not have any back up as well. This year 83 teams will be preparing their rickshaws and will travel through some of the most picturesque environments, covering 5000 kms on their way to Kochi. Each team participating in the event raises £1000 (almost Rs. 1 lakh) for charity, with almost half the amount going to Cool Earth, which is the official rainforest preservation charity.
The League of Adventurists International, based in Bristol also aims to introduce riders to the real India that cannot be experienced through any other package holiday. When teams get lost or stuck in the journey, they will seek help from the locals that will ultimately help them create a fondness towards the citizens of India that they might have not felt before. Teams will also experience the sheer beauty of the lesser travelled places like Shillong and Kochi. Till now, the Rickshaw Run has raised more than £2,000,000 (around Rs. 20 crores), with each run raising enough money for Cool Earth to save 1,50,000 trees in some of the most endangered rainforests in the world. The event has been coming to Shillong for five years and Kochi holds a special place in Rickshaw Run's heart as it was born there.