2016 Audi R8 Launched In India, Priced At Rs. 2.55 Crore
The 2016 Audi R8 has been launched in India at a price of Rs. 2.55 crore (ex-showroom, Maharashtra). The R8 comes with all-new styling in its second generation.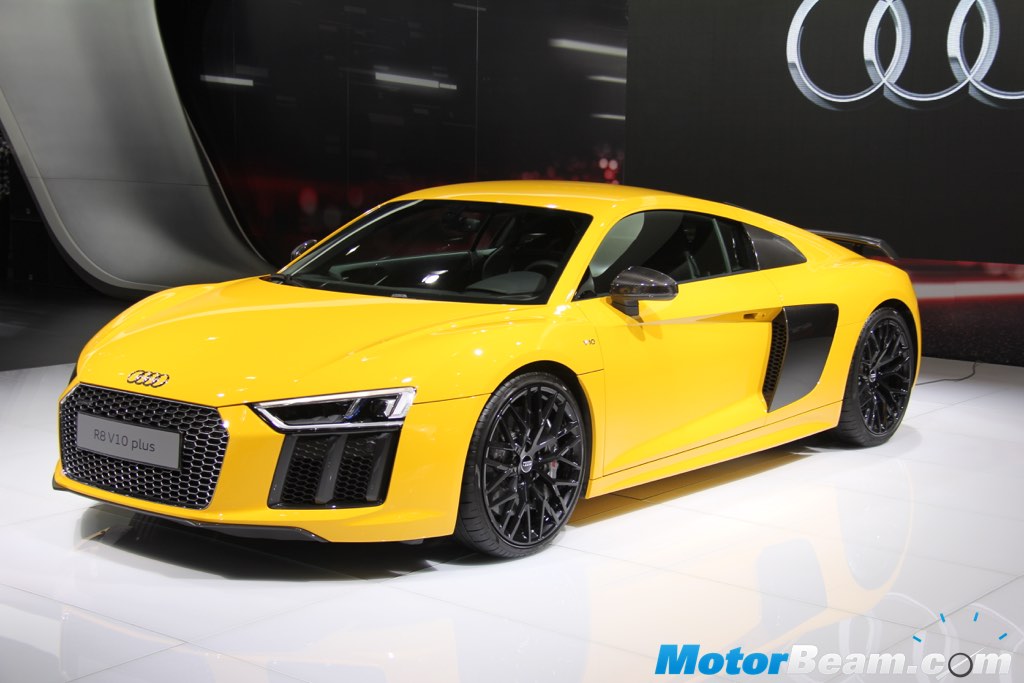 Audi had showcased the second generation R8 at the 2016 Auto Expo and the vehicle surely grabbed a lot of eyeballs. The first generation R8 was quite successful and Audi sold decent numbers even in the Indian market. Moving away from the curvy design of the old R8, the new one carries a very sharp design theme.
The dashboard also gets a very sporty layout and the centre console also boasts of a new design. The gear selector knob also gets a fresh design. There are a ton of buttons on the new multifunction steering wheel and the AC vents also carry a very distinct styling. Overall, the interiors of the R8 look fresh and remind one of a cockpit!
Unleashing the 2016 Audi R8 is a 5.2-litre V10 engine that belts out 610 HP of power. The engine gets a cylinder-on demand system and is mated to a 7-speed S-Tronic gearbox. The R8 also gets an automatic start-stop function which aims to increase fuel economy by 10%.
Audi has launched the 2016 R8 V10 Plus in India at a price of Rs. 2.55 crore (ex-showroom, Maharashtra). The 2016 Audi R8 competes with the likes of the Porsche 911 Turbo, Mercedes AMG GT, etc. The German automaker is offering only the V10 Plus trim in India.
2016 Audi R8 Launched In India
– The 2016 Audi R8 V10 Plus is offered at a price of Rs. 2.55 crore (ex-showroom, Maharashtra)
– The vehicle is powered by a V10 engine belting out 610 HP
– It also gets a cylinder-on-demand system