2017 Audi A5 Sportback Revealed, India Bound
2017 Audi A5 Sportback and S5 Sportback models were recently revealed, just a month ahead of their official launch. It is also expected to make its way to India sometime soon.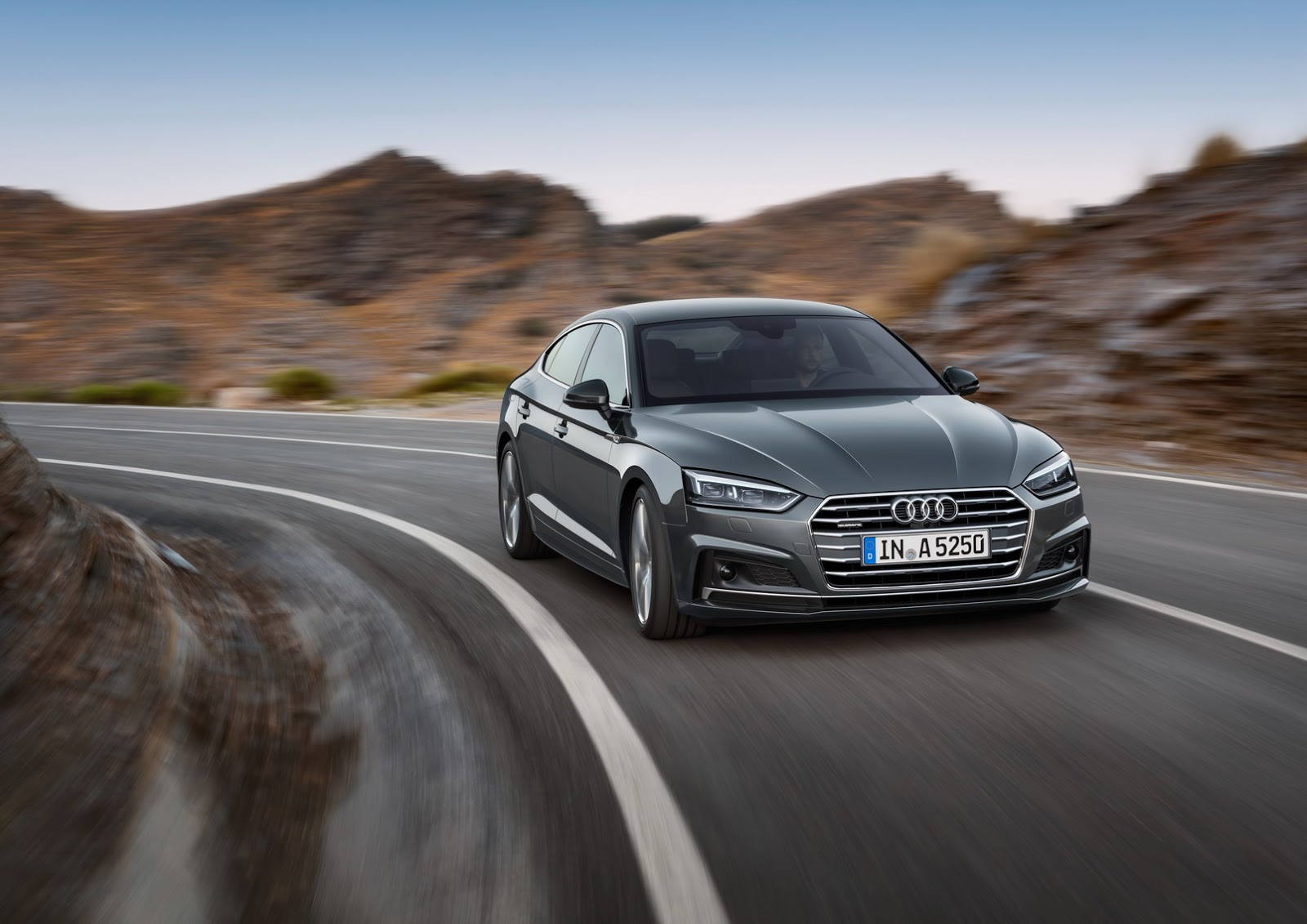 Just weeks prior to the official debut at the Paris Auto Show, Audi's A5 and S5 Sportback models have been revealed showcasing their features and options. The A5 Sportback is built upon the same MLB platform, which is used in the coupe variant of the A5, released earlier this year.
Much of the styling of the A5 Sportback model resembles its corresponding Coupe version. Changes in bumpers and fog lights make up for the differences, from the otherwise signature Audi frontal look. The A5 Sportback also gets a reshaped hood along with noteworthy restyling of the rear and sides of the sedan.
The 2017 Audi A5 Sportback family gets 4 petrol engine variants. Of the four engines on offer, except for the top-end 3.0-litre TFSI engine that is used on the 2017 S5 Sportback, others use a 2.0-litre TFSI motor. As for diesel-powered engines, there will be 2.0-litre TDI, 2.0-litre TDI Ultra, base 3.0-litre TDI and a more powerful 3.0-litre TDI.
Front and all-wheel drive models are available depending on the engine chosen. Either a 6-speed manual, 7-speed dual clutch or 8-speed automatic will be used to transmit the power, depending upon the engine selected. Boot capacity of the car is now claimed to be the best in class at 480-litres.
A 7.0-inch screen or an 8.3-inch infotainment screen is used based on the model chosen, low-end or high-end variant. The vehicle also features an advanced Stop&Go adaptive cruise control system that can be used up to 65 km/h. It will be available in Germany at a starting price of $42,500 which translates to almost Rs. 30 lakhs. However, the car will be much pricier when launched here.
Audi A5 Sportback Engines
– Petrol 2.0-litre TFSI- Power 167 HP, Torque 270 Nm
– Petrol 2.0-litre TFSI variants- Power 187 HP or 248 HP, Torque 320 Nm or 370 Nm
– Petrol 3.0-litre TFSI- Power 348 HP, Torque 500 Nm
– Diesel 2.0-litre TDI and 2.0-litre TDI Ultra- Power 187 HP, 400 Nm
– Diesel 3.0-litre TDI Base- Power 214 HP, Torque 400 Nm
– Diesel 3.0-litre TDI- Power 281 HP, Torque 600 Nm
2017 Audi A5 Sportback Revealed
–