2017 Honda CBR250RR Teased, Looks Spectacular
With many production ready images and renders for the 2017 Honda CBR250RR emerging, there has been a lot of hype generated. The concept, first showcased at the 2015 Tokyo Motor show is expected to be launched by end of this year. The bike may come to India by early-mid 2017.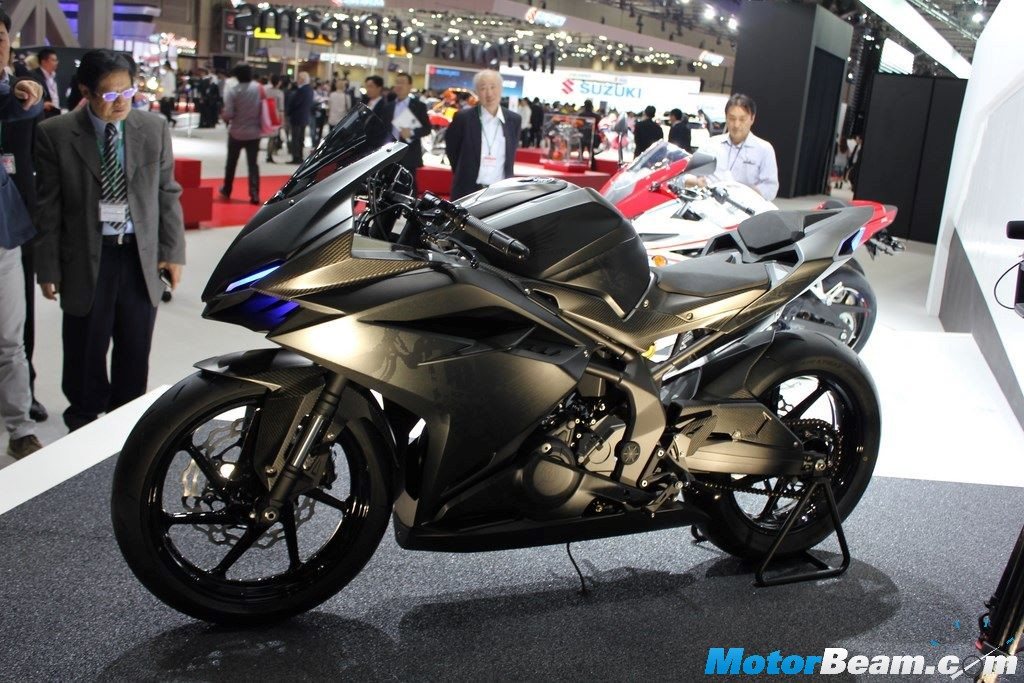 The letter 'R' is somewhat of a sought after suffix in the world of petrolheads. It is generally used by manufacturers for their fastest, race ready and track focused time attack machines. So you can imagine the buzz created around a bike with 3 of them in its name. Yes, it's the Honda CBR250RR and yes it does have 3 Rs in its name. We counted. Jokes apart, it looks like Honda will be bringing back its legend from the past as production ready photos of the 2017 Honda CBR250RR have been making rounds on the internet and a global launch looks right around the corner.
The Honda CBR250RR is nothing less than a legend of the biking world. It was nicknamed in many places as the baby Fireblade due to its 4-cylinder engine which revved up to an insane 20,000 RPM. This unique engine gave the bike a very desirable persona. The 20,000 RPM redline also gave the bike a very unique exhaust note which cannot be replicated with trick exhausts of air filters. The bike was also known for its excellent lightweight chassis, powerful brakes and ease of riding. This made riding the bike an extremely fun experience with it offering many smiles per litre.
So you can imagine the excitement in the world of two wheels when Honda announced and showcased the legend's 2017 avatar. The concept that was unveiled at the Tokyo Motor show looks like something straight out of Batman's cave, with its full black scheme and many cuts and creases. The design is based on Honda's new 'strong presence' approach. The bike is much more track focused than the currently sold CBR250R with which it shares its name. The 2017 model will be getting a 250cc twin-cylinder engine, which outputs 37 HP of power and 28 Nm of torque, which pits it against the Yamaha YZF-R3, the Kawasaki Ninja 300 and the KTM RC 390. Honda has also reportedly patented a new set of headlights which may debut with the CBR250RR.
Even though it may be down on power compared to its rivals, Honda claims that the CBR250RR will be extremely lightweight which should compensate the power deficit. The bike was also showcased with Ohlins suspension and an Akrapovic exhaust. If launched in India, the 250RR might cost around Rs. 2.7-3 lakhs/-. While the 250RR is not getting a 4-cylinder mill, we hope that Honda has managed to keep the redline near the 20,000 RPM mark which will preserve some of the older bike's soul.
2017 Honda CBR250RR
– Production ready photos of the CBR250RR have been leaked
– The bike was first unveiled at the 2015 Tokyo Motor Show
– It will come with a 250cc twin-cylinder engine and will compete against the R3, RC 390 and the Ninja 300
– No confirmed reports for an India launch have been found