2017 Lamborghini Aventador Launched, Priced At Rs. 5.01 Crores
Lamborghini adds an S badge to the Aventador, most of the changes are to the exteriors and the engine.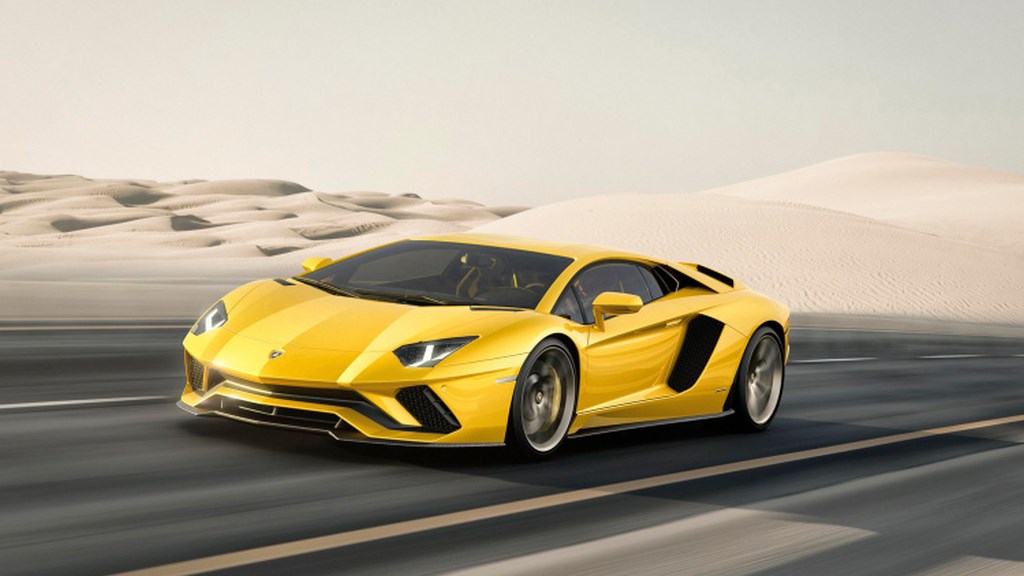 The wait is finally over and the Lamborghini Aventador S is finally here in the Indian shores. After almost six years, the Italian supercar manufacturer has finally given the Aventador a mid life-cycle update and the changes are very significant too. The 2017 Lamborghini Aventador S is priced at Rs. 5.01 crores (ex-showroom).
It gets a host of changes to the exteriors as well as minor tweaks to the engine and suspension. The exhaust system is all new as well and weighs 20% lighter than its predecessors'. The Aventador S gets a more aggressive nose, longer front splitter, black diffuser and rear wheel arches. The Aventador S uses the same 6.5-litre V12 engine but now produces a whopping 740 PS, an additional 40 PS over its predecessor and 690 Nm of torque. The Variable Valve Timing (VVT) and Variable Intake System have also been optimized.
There is a Lamborghini's own 7-speed transmission that sends power to all the four wheels. 0-100 mark comes in just 2.9 seconds, same as the predecessors'. This Raging Bull is insanely fast and the top speed of 349 km/hr talks for itself. The car shares the same carbon-fiber chassis and also weighs the same, 1575 kgs (dry) but what the Aventador S gets as extra is the 4 wheel steering.
The 4 wheel steering is a combination of the active front steering system and the rear system. As a result of this, the car is nimble enough at lower speeds and stable enough at higher speeds. There are new rear springs, a new real-time variable damping system and a new suspension geometry optimised for the rear-wheel steering.
The Aventador S gets an extra Ego mode, in addition to the Strada, Sport and Corsa modes, which allows the driver to change the suspension as well as drivetrain settings. All these modes have been recalibrated for enhanced driving experience. The Electronic Stability Control (ESC) has been updated to react even more faster.
The Lamborghini Aventador S runs on a special set of Pirelli P Zero tyres, and gets carbon ceramic brakes as standard. Inside, the car's infotainment system now gets Apple CarPlay, and there's a new TFT digital dashboard that is customisable.
2017 Lamborghini Aventador S Price
– The Aventador S makes an additional 40 PS over its predecessor
– The Aventador S uses the same carbon fiber chassis, but gets 4-wheel steering
– It gets the optional Lamborghini Telemetry System that records lap times, track performance and trip data