2017 Skoda Kodiaq Revealed, India Bound
The Skoda Kodiaq has been revealed officially and the SUV looks great, comes with a host of features and has a wide choice of powertrains.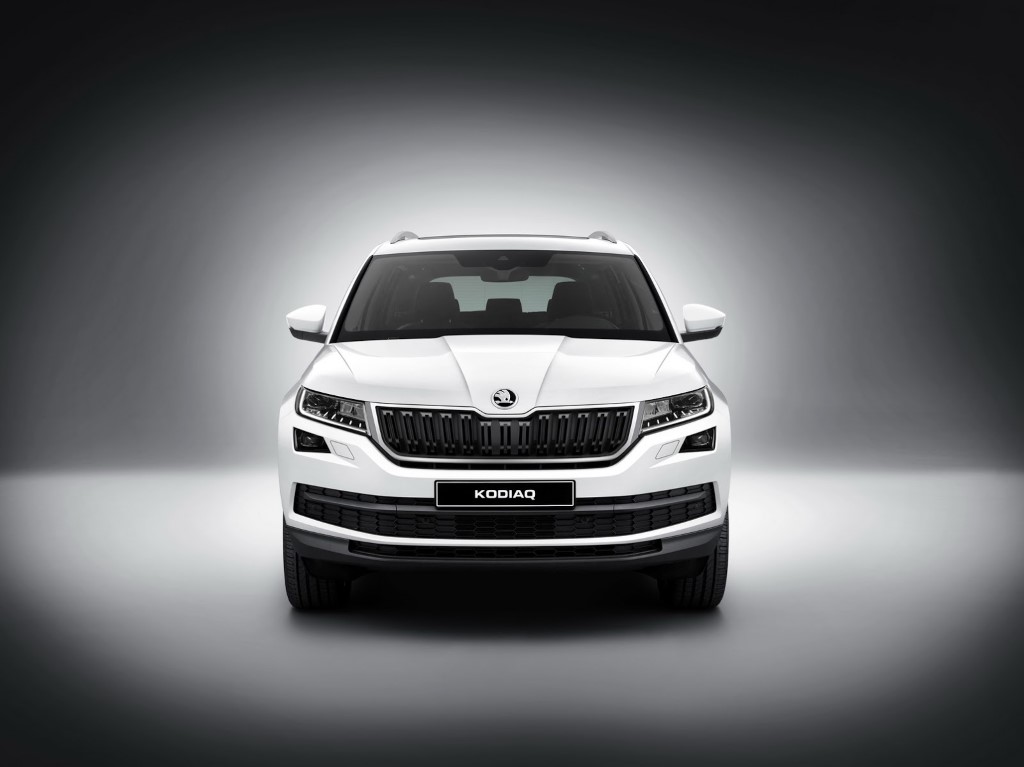 Skoda has finally lifted the veils off the Kodiaq which is the company's largest ever SUV till now. The Kodiaq had created a lot of buzz in the recent past and seems like a promising product. The Skoda Kodiaq comes with bold and premium styling and it looks very neat. The styling is typical Skoda and we can easily say that Skoda designers have nailed it yet again.
The dashboard is also very neatly laid out and comes with an ergonomic approach. You get a lot of features like heated steering wheel, tri-zone climate control, heated and ventilated front seats with electrically adjustable function, Area View System, Front Assist with City Emergency Brake, Pedestrian Protection System, Adaptive Cruise Control, Lane Assist, Blind Spot Detection and Rear Traffic Alert.
The Skoda Kodiaq gets a 6.5-inch touchscreen infotainment system with Apple CarPlay, Android Auto and Mirror Link. There is the optional Bolero system on offer too and that gets an 8-inch screen. There is also an optional inductive phone charging feature. The interiors are designed to be spacious and practical and Skoda claims that the 720-litre boot has best-in-class capacity.
The Skoda Kodiaq will be offered with a choice of 5 powertrains which includes 2 tunes of the 2.0-litre TDI diesel engine. The 1.4-litre TSI petrol engine will also be on offer. Three transmissions will be on offer – 6-speed manual 6-speed DSG and 7-speed DSG. On the petrol trims, the AWD versions will be available with the 6-speed manual and automatic gearboxes while the FWD trims will get only the 6-speed DSG unit.
The AWD variants of the diesel engine will come with 6-speed manual and automatic transmissions too but the FWD trims will make do with the 7-speed gearbox. The SUV also comes with Drive Mode Select. There is also an off-road mode on offer. The Skoda Kodiaq will be launched in India in 2017 and it will be priced on par with the Superb.
2017 Skoda Kodiaq Revealed
– The Skoda Kodiaq will be launched in India in 2017
– The SUV has clean styling and looks premium
– It comes loaded with a lot of gadgets and features
– Offered with both petrol and diesel engines, with manual and automatic transmissions