2018 Audi RS5 Coupe Launched, Priced At Rs. 1.1 Crores
2018 Audi RS5 Coupe price is Rs. 1.1 crores, will rival the BMW M4 Coupe.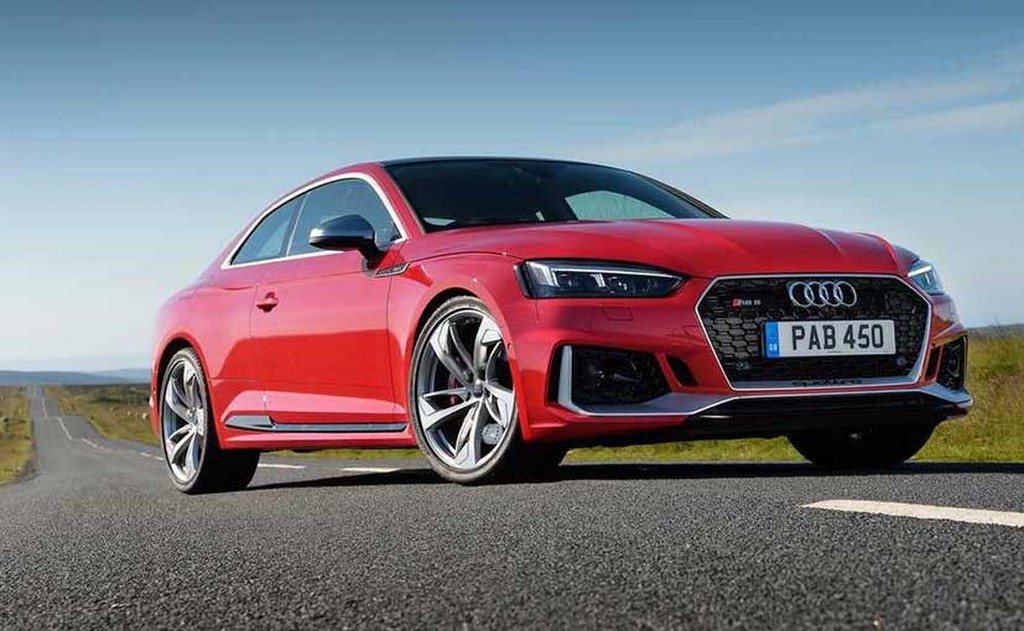 The 2018 Audi RS5 Coupe has been launched in India at a sticker price of Rs. 1.1 crores (ex-showroom, India). The second-generation RS5 Coupe is an all-new car based on a new platform.
The new RS5 Coupe looks more or less similar to the A5/S5 but comes with two lesser doors. The front fascia is more aggressive and muscular looking thanks to the revised bumper with large air intakes, more prominent single frame grille (with RS5 badging) and Matrix LED headlights. At the side is where all the drama is. Audi is offering 19-inch alloy wheels as standard and one can go for optional 20-inchers as well.
Though there are subtle tweaks to the dashboard, the layout remains similar to the S5 sedan. For starters, the RS5 Coupe gets a flat-bottom 3-spoke steering wheel, Alcantara leather upholstery and sport seats. A sport exhaust system is also offered as optional. Like modern Audis, the RS5 Coupe gets Virtual Cockpit and an updated MMI infotainment system.
Powering the 2018 RS5 Coupe is a 2.9-litre bi-turbo V6 TFSI petrol engine that produces 450 HP of power and 600 Nm of torque. As expected, power is channeled to all the four wheels via Audi's Quattro system and an 8-speed automatic gearbox. The previous RS5 Coupe came powered by a bigger 4.2-litre V8 motor. While the power sees a minor bump, the torque has gone up by a massive 170 Nm. 0-100 km/hr is achieved in just 3.9 seconds (half a second faster than the older model) with a restricted top speed of 250 km/hr. Opt for the RS Dynamic Package and your RS5 will do a top speed of 280 km/hr! Audi's new platform, coupled with an optional carbon-fibre roof, helps to bring down the car's weight by 60 kgs.
2018 Audi RS5 Coupe Price
– 2018 Audi RS5 Coupe priced at Rs. 1.1 crores (ex-showroom, India)
– Is a high-performance version of the A5 sedan
– Is powered by a 2.9-litre V6 motor capable of producing 450 HP of power