2018 BMW M5 Launched, Priced At Rs. 1.44 Crores
The much awaited BMW M5 has been launched at the Auto Expo 2018 and the monstrous sedan now pumps out 600 HP.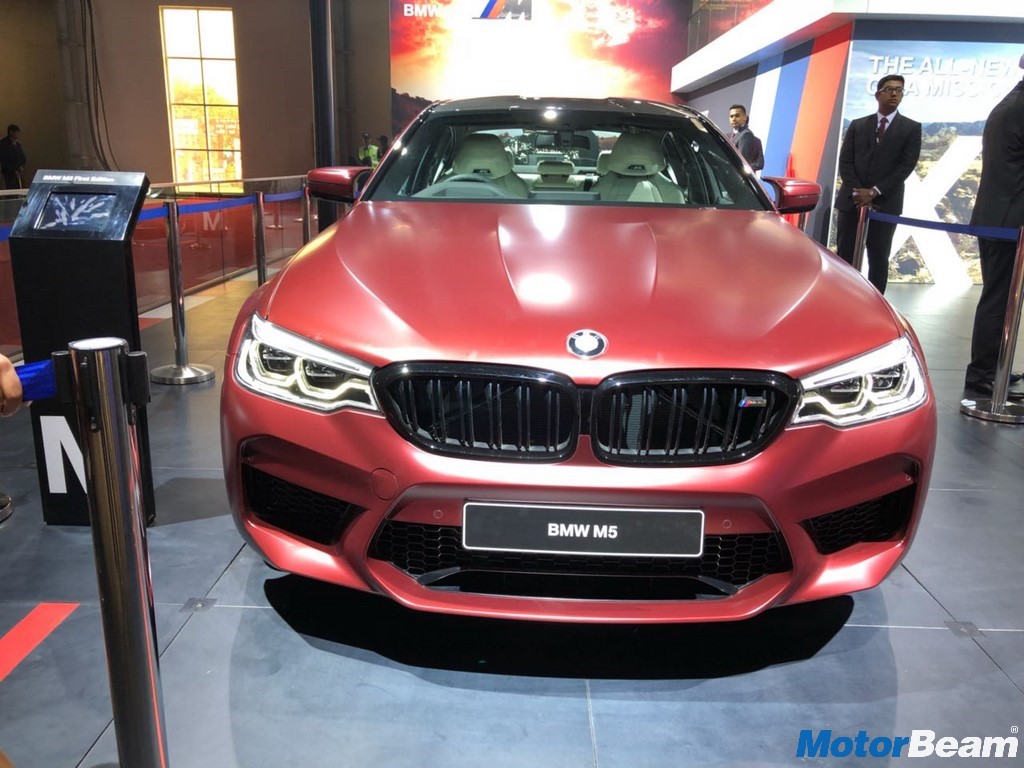 Almost all BMWs have their M iteration in the lineup and soon after a new model is launched, we enthusiasts bite our nails to see what its M sibling would be like. The 5-Series sedan is a fun to drive sedan and it was launched in its latest avatar a few months back in India. Now, BMW has launched the new M5, priced at Rs. 1.44 crores (ex-showroom). It is a performance oriented beast of the 5-Series sedan having massive tweaks over its regular sibling.
The new BMW M5 isn't a sleeper anymore, well not that sedate. The huge air dams and the sporty elements make it look substantially meaner than the regular 5er. The monster is powered by a 4.4-litre, bi-turbo, V8 petrol engine that produces a whopping 600 HP of power with 750 Nm of twisting force! All this power is sent to all the wheels because the new M5 has the xDrive system on board for the first time.
The M5 does the 0-100 km/hr sprint in just 3.4 seconds while the top speed is claimed to be 304 km/hr. BMW claims that the chassis is now lighter and more rigid than its predecessor. The 2018 BMW M5 is loaded with tech sharing the same list of features with the regular 5-Series and more. The M5 competes with the likes of Mercedes E63 AMG and Audi RS6 in India.
2018 BMW M5 Price
– The new BMW M5 has been launched at the 2018 Auto Expo
– Priced at Rs. 1.44 crores
– Powered by 4.4-litre bi-turbo V8 petrol engine with AWD
– The M5 does 0-100 km/hr in 3.4 seconds with a top speed of 304 km/hr