2018 Honda Amaze Recalled, 7290 Units Affected
The problem is with the electric-assist power steering (EPS) sensor harness which might make the steering heavier.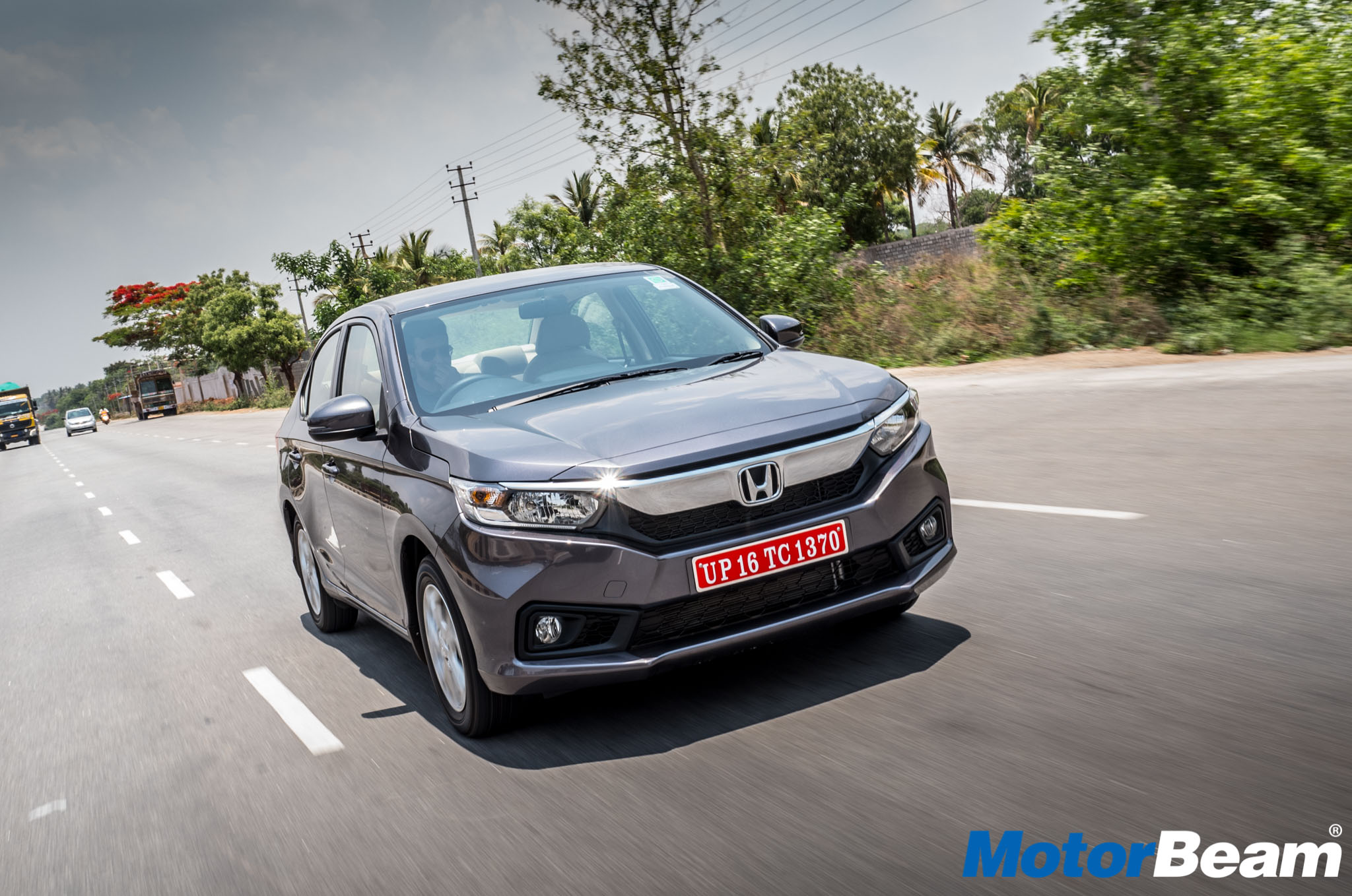 Honda Cars India Limited have sent out a recall for the newly launched second generation Amaze owing to an issue with the EPS sensor harness that makes the steering wheel feel heavier and brings on the EPS indicator light.
The cars manufactured from 17th April, 2018 to 24th May, 2018 are only affected by this problem. If you are unsure when your car was manufactured, worry not. Honda has a recall information page on their website where you can simply put your Amaze's 17-digit alpha numeric VIN (vehicle identification number) and know if you are among the affected customers.
Honda has sent out a public e-mail and confirmed that the problem will be rectified free of cost. You simply have to take your car to a Honda dealership and get it checked. The recall is more of a preventive measure to avoid any untoward incidents.
The time required for the inspection and replacement process hasn't been given. The process will begin starting 26th July, 2018 at all authorized Honda dealerships.
Only recently, Honda has launched the second generation Amaze which has got a complete exterior makeover and new interiors. It also gets a CVT gearbox that can be had either with a petrol or a diesel engine. The prices for the new Amaze start at Rs. 5.59 lakhs and goes all the way up to Rs. 8.99 lakhs (all prices, ex-showroom).
2018 Honda Amaze Recalled
– The problem arises from a fault electric-assist power steering sensor harness
– This leads to the steering becoming heavier and brings on the EPS indicator light
– The inspection and replacement will be done free of cost at Honda dealerships