2019 Mercedes GLE Revealed, Gets Third Row Seats
2019 Mercedes GLE gets sharper styling, new features, third row of seats and is expected to launch in India next year.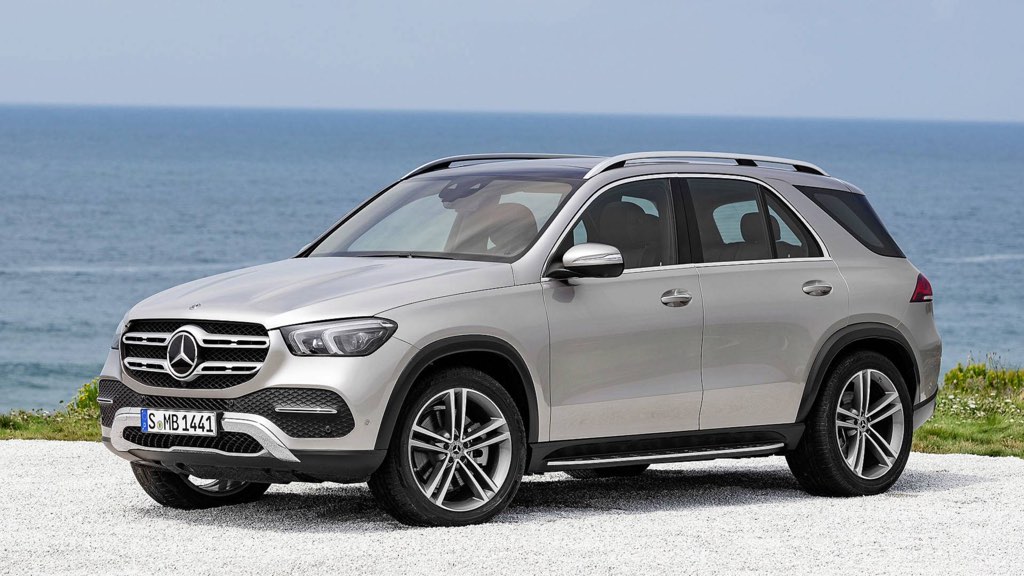 The fourth generation Mercedes GLE has been revealed today. The German SUV gets some significant changes inside out. The styling is more youthful and sleek. The front profile gets a huge two-slat grille with narrow headlights alongside and a muscular bumper.
The side profile might remind you of the previous GLE silhouette but it's new and has a longer wheelbase. The rear too gets slim tail lights that adds to the sporty design language. The overall dimensions have been increased to get better cabin space. The legroom of the second row has been increased by 69 mm along with 33 mm of headroom.
The dashboard is all-new and it looks quite stylish with wood accents and two huge 12.3-inch digital displays that we have been seeing with new gen Mercedes cars. The GLE will be coming with a third row of seats for the first time. Earlier, there were very few or no options of such SUVs with three row seating in this segment in India.
We'll be seeing a ton of new engine options with the GLE including a hybrid powertrain with 2.0-litre diesel, a regular 3.0-litre diesel, a couple of petrol engine options and the mighty GLE 63 AMG version.
Mercedes is offering an advanced suspension tech with the GLE, which is an even better version of the Magic Body Control found in the S-Class. The spring and damping forces control each wheel for the best ride quality controlling the body roll as well as pitch and squat movements.
There is a new 4MATIC off-road package on offer with the new GLE that comes with variable all-wheel drive with high and low range. The system also controls torque distribution for individual wheels. The overall package of the GLE now gets more desirable with the new features. We expect it to launch in India next year.
2019 Mercedes GLE
– The GLE is now bigger and gets an additional 3rd row of seats
– There is a new active suspension and off-road package
– India launch is expected to happen next year