2020 Auto Expo – More Show And Less Go?
There are some incidents at every Auto Expo which really annoy journalists.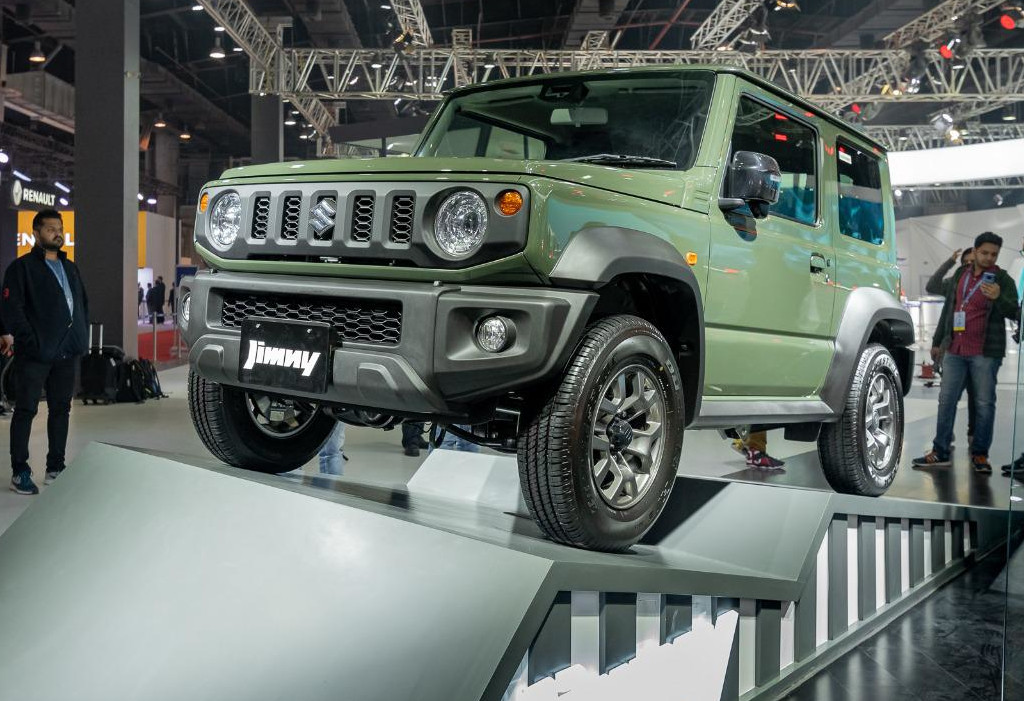 The Auto Expo is a biennial auto event and also India's biggest one at that. Different companies showcase lots of products and usually the Expo is thronged by anticipating crowds and enthusiasts alike. The 2020 Auto Expo is currently underway and we have already wrapped up our coverage with close to 90 videos!
Now, this was my third Expo, the 2016 edition being my first one, and I can't help but draw comparisons between the 2016, 2018 and 2020 editions. The 2016 Auto Expo was a lot more happening, more companies had taken part and a lot more India-relevant products had been showcased. Maruti's stall had a lot of activity going on, with the unveils of the Vitara Brezza and Ignis being some of the highlights of the Expo.
The 2018 Auto Expo was also big, but certain brands had dropped out owing to high participation costs and poor ROI. Still, there was a good amount of energy and again a lot of relevant products had been displayed, both from 4-wheeler as well as 2-wheeler companies. Then came the 2020 Auto Expo where even more automotive giants dropped out of participation and we saw a new wave of Chinese automakers going all guns blazing.
The 2020 Auto Expo witnessed the absence of players like Honda, Toyota, BMW, JLR, Ford, Nissan, FCA, etc. while newer companies like MG Motor and Great Wall Motors put on a great show. Maruti, Hyundai, Renault, Tata, Mahindra, Mercedes, Kia, VW and Skoda showcased their offerings too.
However, this year's Auto Expo was something that can be termed lukewarm at best. Maruti's stall had the Futuro E concept along with existing cars like the Ciaz, S-Cross, Vitara Brezza and Ignis which got minor updates. There weren't any "all-new" cars on display apart from the Jimny which I'll talk about later in this post. Hyundai showcased a couple of concept cars, some international models and also revealed the next gen Creta to the masses. However, I feel the company could have showcased the Verna facelift too.
Let's keep brands and their cars aside for some time because there's a lot more to talk about. Firstly, I hate the concept of allowing dealers to attend the Expo on the second media day. Dealers always tend to give passes to their family members, friends of family members, kids of friends of family members and so on. Thanks to this, the Expo was so crowded on the second day that we found it very difficult to shoot peacefully because there was a lot of yelling, pushing around and what not.
So many companies unveiled important products only on the second day and we had to jostle in the crowd to click images and shoot videos. I personally feel automakers should reveal their products on the first day itself so that journalists from all publications can shoot properly. However, there are also certain automakers who allowed certain publications to shoot before hand (i.e. the night before the first media day) giving them an upper hand. Some publications even shot the open cars before hand without informing company personnel.
Almost every automaker tends to bring female models to pose with their cars. Now, we journos are least interested in the models and all we want to do is shoot the car/bike properly but there's a good amount of people who come to the Expo to just ogle at the ladies and click pictures with them. I kid you not, I saw at least 50 people clicking pictures/selfies with the female models and not even looking at the car. This behaviour is uncomfortable for the models as well as the automakers. If such things are happening on "media days" of the Auto Expo, then God save the event. I appreciate Mercedes India for not having a single female model at their stall and allowing people to just concentrate on the cars fully.
I saw 8 year old kids and even a couple of babies (with their parents of course) on the second media day. Heck, there was a group of kids who had come to the Expo in their school uniforms. I really wonder how did they even get entry.
Now, talking about the cars on display, a lot of manufacturers usually choose to not show the interior of a car which is an early-stage concept or just a preview vehicle, by locking the car and even tinting the windows. That's completely fine. But I just don't get the logic of companies showing cars with transparent windows, unlocked doors and yet not allowing the media to shoot the interior. Yes, I'm talking about the Mahindra eXUV300 which was kept open and when I opened the door to shoot the interior (was doing a walkaround video), a person just walked into my frame and shut the door and told me not to open it, all this while the camera was rolling and we put up the video as it is. If you don't want someone to open the door of a car, just keep it locked Sherlock!
Also, after a company is done with its press conference, many of their representatives are usually found roaming around in the Expo premises, loitering mostly at other automakers' stalls which again leads to crowding and discomfort for media trying to shoot the cars properly.
Anyway, coming back to the cars, there were a lot of Chinese offerings on display this time. The cars from Great Wall Motors seemed to have taken a bit too much inspiration from Audi, Toyota, Lexus and BMW but these cars did have pretty decent quality and impressive feature lists. It remains to be seen how GWM prices their vehicles in India and what kind of response do these cars get.
MG Motor put on a great show with cars from many segments on display. The company had India-relevant products like the Hector Plus, Gloster, G10 MPV, RC6, etc. Kia also showcased the Sonet concept which is going to be launched in India soon, in the heavily contended compact SUV segment. The theme at Volkswagen was SUVs this time while Skoda chose a mixture of sedans and SUVs at their stall.
If someone asked me which automaker had the best stall at the Auto Expo, I'd say Tata Motors. They had a huge pavilion with lots of important cars like the 2020 Harrier, Gravitas, Nexon EV, Altroz, etc. on display. Their Sierra concept was a huge surprise and a great one at that while the HBX concept previewed what their next compact SUV would look like. Tata Motors also had a huge line-up of commercial vehicles on display. Their trucks and buses have great designs too while the new Winger adds a sense of freshness to the CV portfolio.
The Suzuki Jimny made its world debut in 2018 and the kind of attention this car has been grabbing worldwide is something unfathomable. It has become an instant hit and Indian audiences have been waiting for this SUV ever since. I was elated when I came to know that Maruti will show the Jimny in India at the Auto Expo but the elation was short-lived because the car wasn't displayed on the media days, and it was shown only on the 8th and I wasn't going to attend the Expo on that day. So, I missed checking out the Jimny in person. Yet, it's great news that Maruti is considering launching the car in India but a company official told me that since it'll require a separate assembly line and will be positioned as a niche product, there might not be many people willing to fork out Rs. 10-12 lakhs for a compact off-roader SUV and the low sales numbers wouldn't justify the high investment to bring the car to India.
Still, every enthusiast has his/her hopes high and who knows, Maruti might just drop a pleasant surprise! But, if the Jimny doesn't get launched here, we'll still have two capable off-roaders in the form of the all-new Force Gurkha BS6 and the Mahindra Thar. Force Motors displayed the soon to be launched Gurkha BS6 with a new chassis, revamped interiors and the same rugged design while the Mahindra is readying the next gen Thar for a launch too. So yes, there is something coming up for enthusiasts.
Overall, the 2020 Auto Expo reflected the sentiment of people towards the auto sector. Interest in cars has gone a bit down and the auto sector which once used to be very hot, has turned warm. Hopes are always high and eventually things will turn out to be better. This Expo also saw a huge advent of EVs which are set to take the market by storm. In fact, Mahindra, which specialises in UVs, showcased mostly EVs. The auto industry is looming towards the new emission norms and once things settle a bit, expect a good turnaround in the sector.
A special note for the MotorBeam Team. 5 of us attended the Auto Expo this time and none of us took even a single press release, media kit or anything of that sort this time! There are two reasons – why waste paper when companies anyway mail soft copies of the releases immediately? Secondly, there's usually a long queue to pick up media kits from the stalls and it makes absolutely no sense to stand with the crowd; we'd rather get some work done with that time and energy!