2020 Honda City Accessories Revealed
Honda has offered customers the choice of customising their sedan with their extensive list of accessories.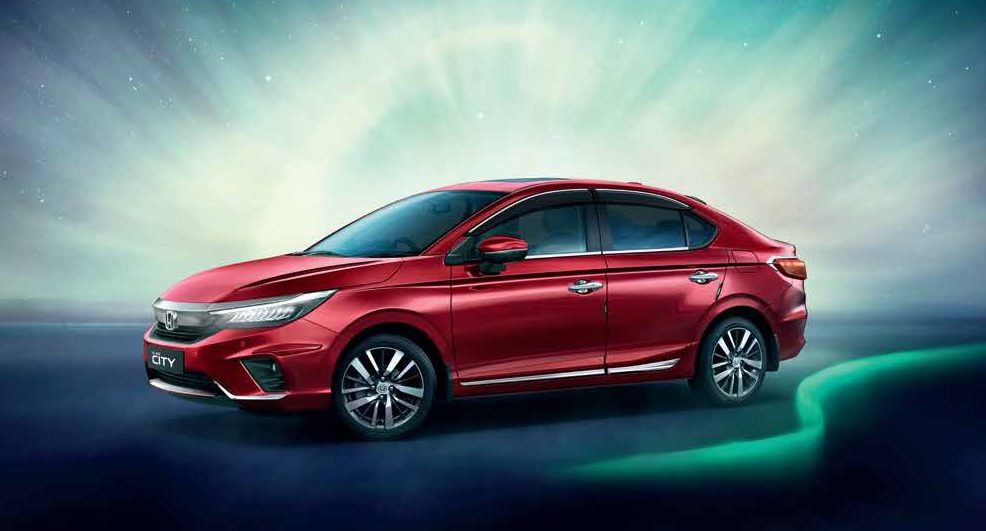 2020 Honda City accessories have been revealed and they are aplenty. The sedan has been launched at Rs. 10.90 lakhs (ex-showroom).
Along with it, the whole range of accessories for the new generation Honda City sedan have also been revealed.
The popular sedan in the latest guise comes with various equipment and features as standard to capture the attention of customers.
However, this has not stopped Honda from coming up with a whole range of accessories that customers can choose from.
There is a basic kit and two chrome packages namely Admirer and Elegance and a utility package. Each come with a set of items that customers can choose from.
Those interested in having chrome bit on their car will be the most happy since the 2020 Honda City accessories come with a lot of chrome.
Everything that has the garnish suffix attached to it in the list below is chrome, to add to the bling factor.
The accessories also go to the interior, offering floor mats to five different seat covers, among others.
Pricing for the entire accessories list will be revealed soon and we will update this article when it happens. Now let us see what is on offer.
2020 Honda City Accessories
Basic Kit
Bucket mat
Floor mat
Cushion
Key chain
Emergency hammer
Micro fibre cloth
Chrome package – Admirer
Front bumper side garnish
Trunk garnish
Tail lamp garnish
Door lower garnish
Chrome package – Elegance
Door visor with chrome
Front bumper centre garnish
Window chrome moulding
Tail lamp garnish
Utility package
Bumper protector front and rear
Door handle protector
Door edge garnish
Body side moulding
And there is more…
Roof end visor
City logo projector
Trunk spoiler with LED brake light
Step illumination
Leg room lamp
Rear bumper garnish
5 seat cover options
Front parking sensors with switch
Steering wheel cover
Wireless charger with smartphone holder
Transparent mat
Trunk tray
Body cover