2020 Hyundai Creta Interior Revealed
The 2020 Hyundai Creta is expected to be launched in India in March 2020.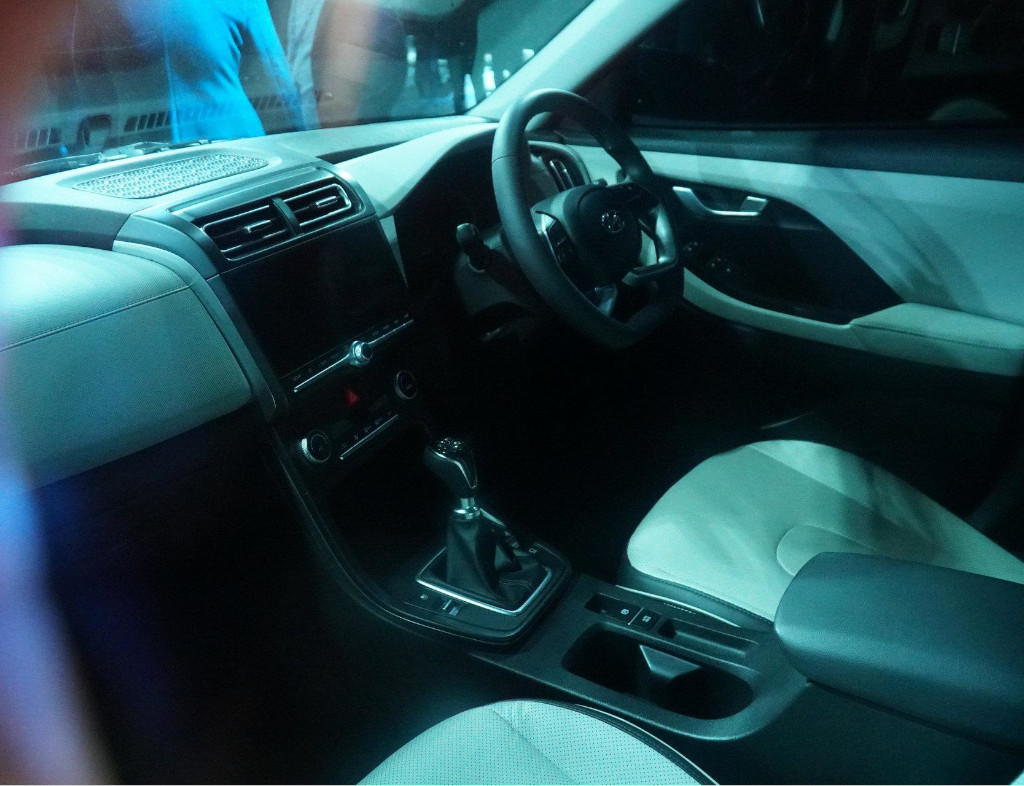 Even though Hyundai tried its best to conceal the interior of the 2020 Hyundai Creta at the ongoing Auto Expo, pictures revealing the entire cabin have surfaced online. The images reveal that the interior is a lot different from the 2020 Hyundai ix25.
In comparison, the new Hyundai Creta's interior design is a lot simpler as it misses the huge touchscreen panel of the 2020 Hyundai ix25. Instead, it gets a conventional infotainment system and climate control panel. Unlike in the Chinese model, the outer-end air vents are vertical. The central air vents are boxier but are in the same orientation.
The steering wheel on the 2020 Hyundai Creta resembles high-end global models such as the 2020 Hyundai Sonata and the 2020 Hyundai Grandeur. Since the model at the Auto Expo was a manual variant, it is uncertain if the automatic trims will get an aircraft-style automatic gearshift lever.
2020 Hyundai Creta Interior
– The interior is a lot different from the 2020 Hyundai ix25
– The new Hyundai Creta's interior design is a lot simpler
– Gets a conventional infotainment system and climate control panel
Source – Team-BHP.com